Our Top Ten Roofing Design Blog Posts of 2018
It's December, we need a distraction from the dreaded Brexit shenanigans, and as per tradition, we're counting down the top ten blog posts.
So which are the most popular posts we've written on our roofing design blogs this year? Once again this year we are covering three blogs, and there have been some fascinating blog posts this time.
Here is the first half of the top ten roofing design blog posts, in reverse order. Next week we'll share with you the top five. Have a look at what you missed, tell us what you want to read about, and maybe you can help us write about what you want to know in 2019.
So wind up the gramophone, cue the music and lets started!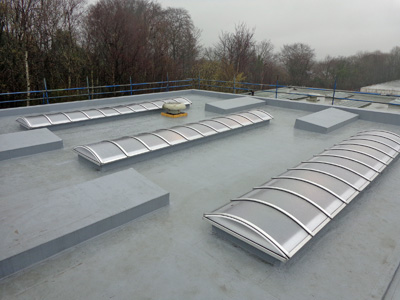 This year we ran a 'Best Roofing Photo of the Month' competition for our field technicians who visit and inspect hundreds of roofing projects across the UK. The competition produced some fascinating issues to showcase, some of which feature in our top ten, including this project re-roofing an industrial unit in Washington, Tyne and Wear.
Billy Lavender, who won this month's competition, took before and after photographs of the reroofing of this project by new DATAC installers DVC Roofing. The project showed how well trained the contractor team were, and they've gone on to install many other IKO Armourplan roofs over the year. Read about the project and see the photos here.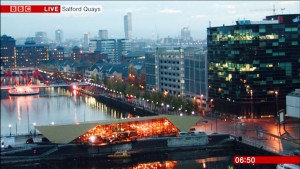 Once again a Zinc project makes it in at number nine again, but this year its a little special. The Alchemist, that folded gold box on the Bund at Media City Salford was entered for the NFRC Roofing Awards 2018 as a Industry Choice, which meant that anyone could vote for it to win the award.
The Alchemist is covered in gorgeous elZinc Rainbow Gold and shimmers as it sits on the waterfront, constantly the feature of TV broadcasts from the BBC Breakfast Studio and from visitors on Twitter and Instagram. We were keen to encourage people to vote for it, and unsurprisingly it won the inaugural Industry Choice Award by a substantial amount – indeed it was the runaway winner!
Thanks to everyone who voted. You can check out our plea for you to vote here, and see all the award winners on the NFRC UK Roofing Awards Website.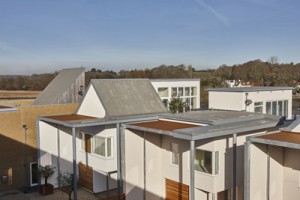 Central to the long-term performance of flat roofs are adequate falls and drainage. The former ensure that rainwater is moved to designated low points, while the latter should be of sufficient size and number to collect and discharge the water in a timely manner.
This post was originally published in Architecture Today and features falls, drainage techniques and best practice for flat roof maintenance, including a tapered insulation scheme drawing and illustrations from housing, commercial and education projects. As we provide a one-stop approach to design, installation and warranties, getting the falls, drainage and maintenance regime is supremely important to us.  Check it the article here.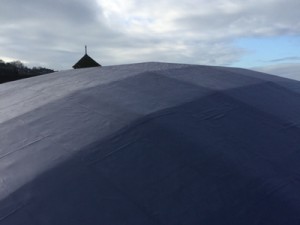 One of the most interesting roofs we've seen presented by our field technicians this year was the geodesic domed roof at St Thomas More, in Patcham, Brighton. A Geodesic Dome is a thin lattice shell based on a geodesic polyhedron made up of triangular elements, in this case built of timber. Geodesic domes were popularised by Richard Buckminster Fuller in the 1950s and 60s, and several churches used them to cover their worship spaces.
Field Technician Jamie Dunsmore took the photos of St Thomas More during his inspections, including whilst the roof recovering was is progress, and his pictures alongside the photograph of the spectacular church interior are fascinating. The roof was installed by DATAC installers A J Lucas Roofing Contractors, Take a look at it here.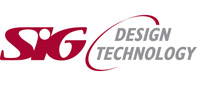 We would never have imagined that a job vacancy post would make it into our top ten, but here it is! Our first half of the top ten concludes with a vacancy we posted in February – our call for a new AutoCAD designer to join the team in Shepshed is the sixth most visited blog post of the year. You can see it here.
We will spare the blushes of the successful candidate and move on swiftly…
So with that surprise, we wind up the first five of the top ten. We'll reveal the top five next week – and there are a few more surprises to come.  It's always fun to find out which post has won, and there are plenty more useful blog posts on the way there. Don't forget to subscribe to see future posts in your email inbox as they are published.
[Update: Top Five Blog Posts of 2018 published – Read about them here]
In the meantime, let us know in the comments below, on twitter at @SIGDesignTech and @SIGZincCopper or via our myriad of contact options, what you'd like us to blog about in 2019. We're here to help.