Buckleys Roof Leak Detectors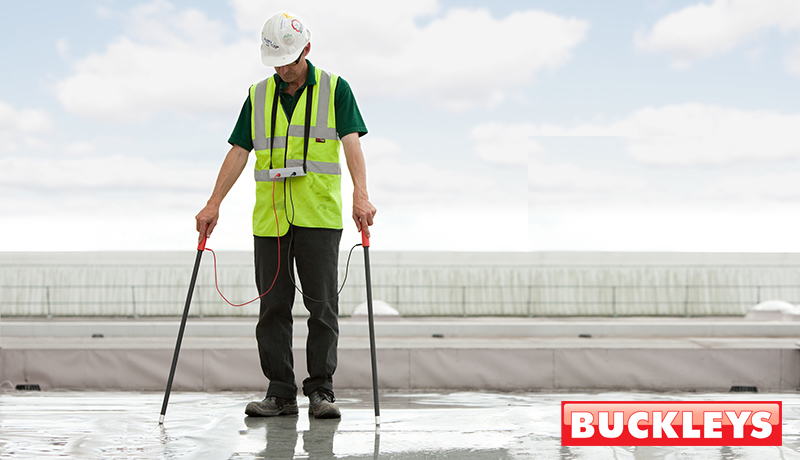 SIG Design & Technology is working in partnership with Buckleys (UVRAL) Ltd to supply wet and dry roof leak detecting equipment. Buckleys Roofing Test Kits enable inspectors to quickly and effectively test non-conductive roof finishes (i.e. bitumen, liquid-applied, single-ply and asphalt) for pinholes, porosity and other defects. Renowned for exceptional build quality, outstanding customer care and constant product development; Buckleys offers customers a prompt, reliable service worldwide. These products have been extensively used for many years in the petro-chemical, aerospace, pipeline, construction and plastic fabrication industries.
How it works: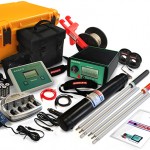 The Wet  Roof Pro generates electrical current within the water on the roof's surface. Leaks in the roof membrane allow water to flow through and contact earthed areas of the structure, completing an electrical circuit. The detector unit uses two test probes to track the direction of current flow to earth and enables the user to locate the leak.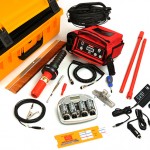 Dry roof leak detectors utilise the non-conductive properties of roof membranes as an electrical insulator whilst the substrate beneath the membrane conducts electrical current and is earthed to the structure of the building. The detector unit is also earthed to the building and the test probe is connected to the positive side of the detector, creating an 'open circuit'. As the detector passes a defect in the membrane, the current required to complete an electrical circuit reduces due to the lower dialectric strength of the membrane. As an electrical circuit is created, current 'jumps' the gap to earth, triggering the detector unit's alarm.
These systems have a standard 1 year warranty, extensions available.
Members of  NFRC, SPRA & BINDT ISO9001 certified
Product Features/ Benefits
Easy to set up
Light weight
Microprocessor controlled
Selectable audible alarm
Clear backlit LCD displays
Ergonomic detector case & neck strap
Compact carry case and test probe container
1 year warranty (can be extended)
Free training available
Contact Us About This Product