Videos
The following training videos are an excellent introduction on how to install our products and will give you a useful insight into both the process and the appearance of the finished roof, joints and details.
Should you have any further queries concerning the installation of SIG Design & Technology products membranes, please don't hesitate to contact us.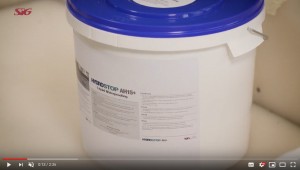 These videos demonstrate the new and improved Hydrostop AH+ liquid waterproofing system explaining the new product, installation and detailing best practice.