SIGnature Rooflights
SIGnature Rooflight Configurator
Choosing the right rooflight for your project is easy with our simple to use product builder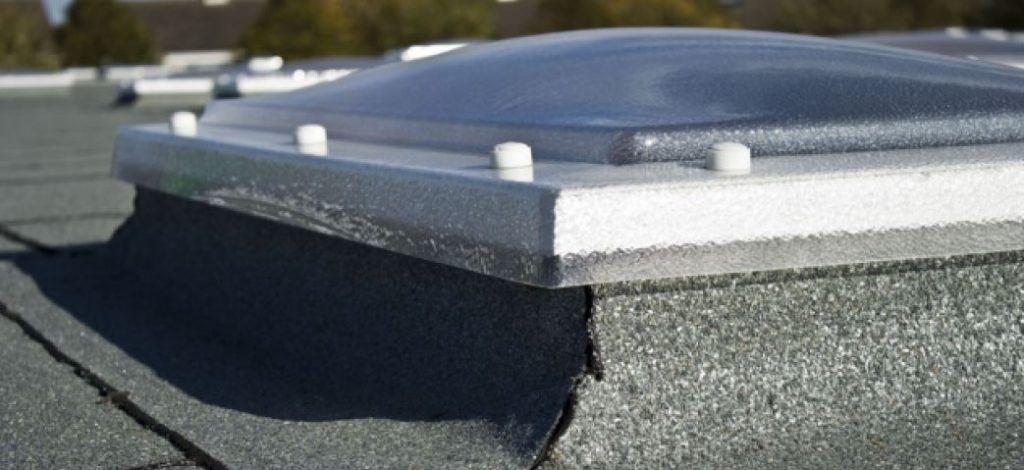 SIGnature Rooflights are a cost effective range of both opening and fixed roof lights for flat roofs, ideal for a range of new build and refurbishment projects.
SIGnature Trade – Polycarbonate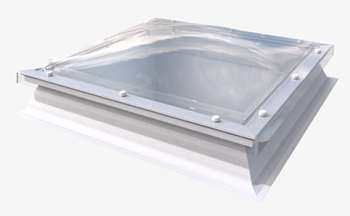 SIGnature Trade is the standard specification dome in the range and comes complete with a host of benefits as standard to satisfy a range of projects and budgets.
A modern take on a dome design with sleek, contemporary aesthetics inside and out. It is a low-rise aerodynamic glazing unit with steep kerb walls allowing for a larger glazing area, which equates to more natural daylight inside. With cabling and actuators hidden within the kerb, on mains powered units, the whole unit offers a pleasing minimal silhouette.
Easy to install SIGnature Trade rooflights are delivered to site complete and ready to fit. The multi-wall PVC kerb is robust and resilient to damage during installation with kerb and fixing options available to suit project requirements. The tapered kerb foot radius facilitates easy application of roof covering to the termination point without the need for timber fillets.
Robust, durable and secure
Secure fixings with tamper-proof caps
Marlon FSX Longlife polycarbonate, with UV protection for weatherability and an impact resistance 200 times greater than glass
Optimum thermal performance as standard with U-value of 1.8W/m2k and options to reduce this to 0.9W/m2k
Constant separation of glazing skins across full width of dome including fixing flange, avoids cold spots and minimises the risk of condensation
Extensive options to satisfy acoustics, ventilation and light transmission
Benefits
Maximum Daylight
Concealed Components
Pre-finished internal walls
Thermally efficient triple wall structure
Lightweight, robust and resilient to damage
SIGnature Glass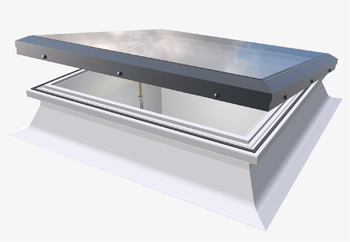 Elegant, affordable daylight…fast!
SIGnature Trade Glass rooflights is the latest addition to the extensive range of SIGnature modular rooflights.
This elegant flat glass rooflight provides quality features at highly competitive prices. Designed with both the building owner and installer in mind and to cater for the large and growing trend for flat roofed home extensions and light, bright open plan living.
SIGnature Glass Trade is also equally at home on larger commercial property developments giving homeowners and larger construction trades alike the ability to quickly and confidently bring stylish daylighting to all types of buildings.
Premium features
Being thermally broken and non-fragile as standard, with an array of opening, ventilation and fixing options to suit a multitude of requirements. SIGnature Glass Trade is an efficient, safe, and versatile flat glass rooflight that can be relied upon.
Affordable and fast
SIGnature Glass Trade has been designed for rapid, efficient manufacture and installation, delivering
a quality flat glass rooflight in the budget and time frame that modern construction projects demand.
Modern and stylish flat glass rooflight design
Optional multiwall PVC white kerb which conceals all cabling and actuators on mains powered opening units on many sizes
Elegant aluminium frame powder coated to RAL 7016
Thermally broken construction
Double glazing offering centre pane U-value of 1.1W/m2K
Acoustic noise reduction of 39dB
Glass specification is non fragile to CWCT TN92 for overhead glass
SIGnature Glass Link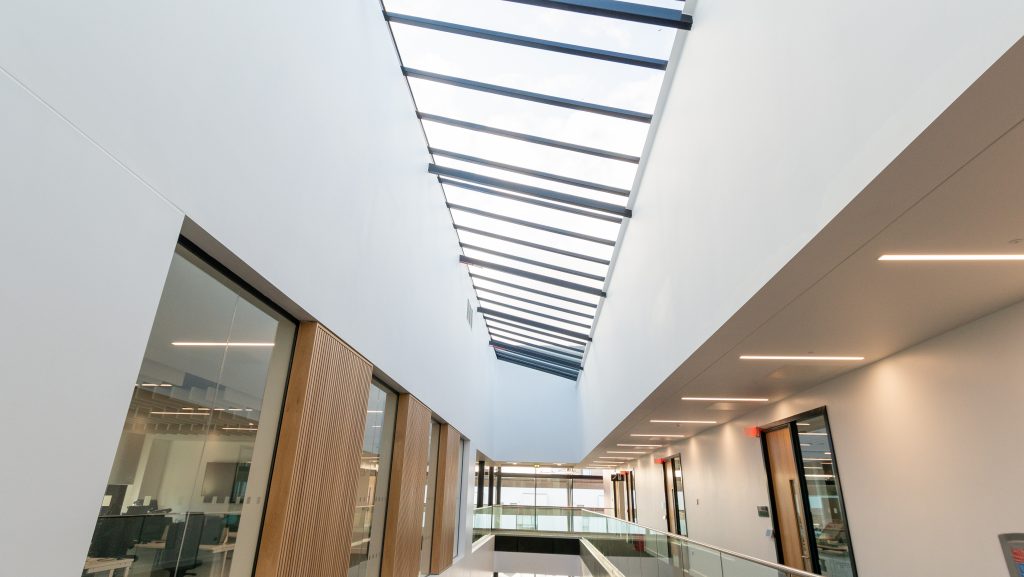 SIGnature Glass Link is a system of versatile, elegantly designed, factory glazed rooflight modules equally at home on residential projects, or larger scale commercial property developments. All modules, including those which open, are flush delivering a clean and minimalist appearance.
SIGnature Glass Link modules link together for a swift installation of unlimited length. Spans of up to 3800mm are possible allowing for large uninterrupted daylight areas.
SIGnature Glass Link is manufactured to specific requirements and easy to fit on both new build or refurbishment projects. Factory glazed modules simply lap together to form continuous rooflights of unlimited length and daylight is maximised through large glazed areas and minimal framework.
Mardome Smoke Vent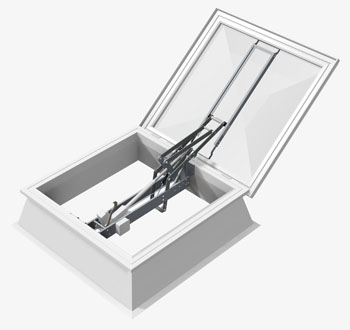 EN 12101-2 Certified Smoke Vent
SIGnature Trade Smoke Vent rooflights are individual polycarbonate domes intended for easy installation on flat and low pitch roofs of all modern building types to provide natural smoke and heat exhaust, as well as comfort ventilation.
Designed, fully tested and certified in accordance with EN 12101-2, they meet standards for safety, security, non-fragility and fire safety and we offer the full guarantee of an established, accredited UK manufacturer.
Key features and benefits
Thermal performance – triple skin for optimal thermal performance and resistance to consideration (double skin also available)
Safe – achieves Class B non-fragility to ACR[M]001
Secure – highly secure as individual fixings are concealed inside security caps
Fire Rating – achieves Class B-s1, d0 to BS EN 13501:Part 1, and deemed BROOF(t4) to BS EN 13501: Part 5 by Building Regulations
Accessories Available:
Control panel system
Fire switch
Fireman's priority switch
Smoke detector
SIGnature Reflex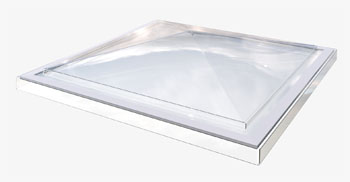 SIGnature Reflex is a glazing only unit designed specifically for refurbishment projects where the glazing only needs to be replaced. The unit is supplied with a fixing kit including weathertight washers and cover plugs. Manufactured from Marlon FSX Longlife polycarbonate, this glazing unit is up to 200 times stronger than glass. The high resistance to breakage and adverse weather conditions means SIGnature Reflex is very safe and reliable.
Dome or pyramid option
Can be mechanically fixed to existing kerbs
Single, double and triple units available
Available with standard 70mm or 100mm wide flange options to accommodate varying upstand sizes
Waterproofing termination details are available for single ply and bituminous membranes. Please contact us for more information.
Related Documents
More Information
Wondering which rooflight is best for your project?
Building your own rooflight is easy with our simple to use SIGnature Configurator.
Or for more information contact our technical helpline on 01509 501731
Book our CPD which compares a range of roofing systems and accessories
Contact Us About This Product