#PerfectRoof Step 8: Planned Maintenance
Poor maintenance is often the cause of roof failure, and particularly so when roofs are often out of sight, and out of mind. A poorly maintained roof, even if it isn't the designer's responsibility, can create complicated claims at a future date.
#PerfectRoof Step 8: Implement Appropriate Planned Maintenance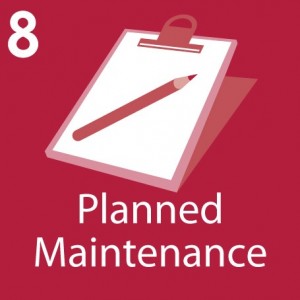 Flat roofs can create such a range of architectural opportunities, solve design problems and produce functional buildings, but they have had a bad press in the past. Whilst waterproofing has come a long way since this reputation was earned, many clients still won't entertain the idea of a flat roof.
If your client doesn't want a flat roof, it may be because they aren't confident about maintenance and will blame you if it turns out to be a problem later. To deal with this dilemma, be sure to have your roof designed for appropriate, safe and efficient maintenance, and tie this into the whole roof service to protect yourself and give your client confidence.
How we can help – Design for Maintenance
Maintenance should be considered at the beginning of a roofing project; it should influence the choice of products as well as the design.
At SIG Design & Technology, years of experience designing, re-roofing and handling flat and green roofs can be brought to bear on your project, so that the roof is designed for appropriate maintenance that suits the client.
Read more about designing for maintenance on our blog post Flat Roof Leaks and Failures: How to Prevent Them
Read our General Guidance Notes on Maintenance and Care
More Information and to Work with Us
Ready to know more about our service? Have a project we might be able to help with? We'd be happy to look at it.
Contact us via one of the methods here.
Home