Safe2Torch – A Guide for Clients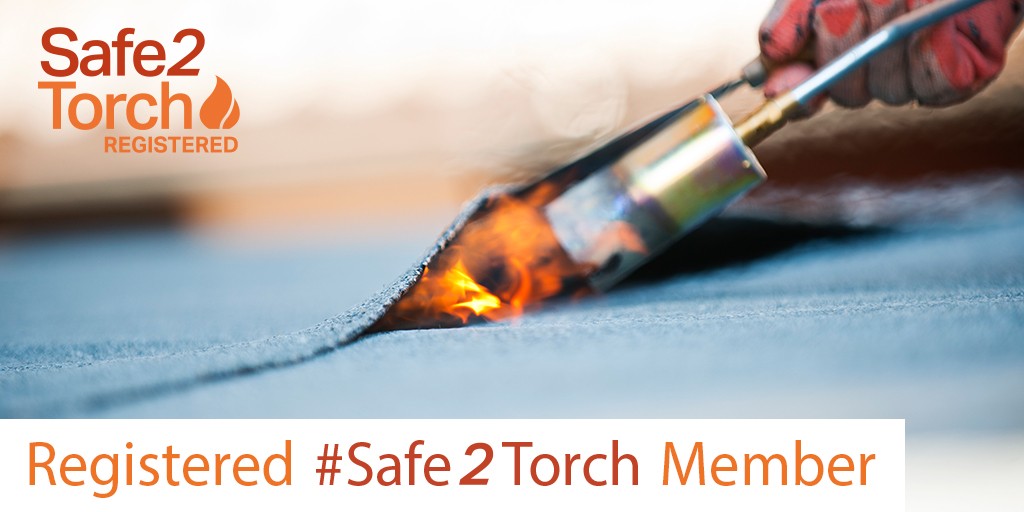 Safe2Torch is a new risk assessment strategy instigated by the National Federation of Roofing Contractors (NFRC), which aims to reduce the risk of roof fires when using gas torches on roofs.
Why do I need to be concerned about Safe2Torch?
Torch on roofing is a long established and high quality product which is used extensively across the country, but fire risk has always been a concern of specifiers and clients, with a number of fires in recent years being put down to the poor use of naked flames or other 'hot works' on roofing projects.
The NFRC states that hot works (naked flames, sparks and hot materials) are used in at least 50% of all flat roofs installed in the UK.
Roof fires caused by hot works currently pose a serious threat to life, property and the image of the industry.  Kevin Taylor, Head of Technical Services at NFRC, also believes that they "pose a threat to even the long-term future of torch-on as an accepted method of covering a roof."
Stephen Cleminson, Technical Manager at SIG Design & Technology agrees.
"Anything that reduces potential risk on site is to be welcomed," he says, "and we also welcome the intelligent, holistic approach of the Safe2Torch strategy, which tackles survey, specification and installation, and reduces the potential of poor installation spoiling the good name of a well-used and high quality product such as torch-on roofing".
How Safe2Torch works
Safe2Torch overcomes these issues by making the process of removing risk simple and easy to follow.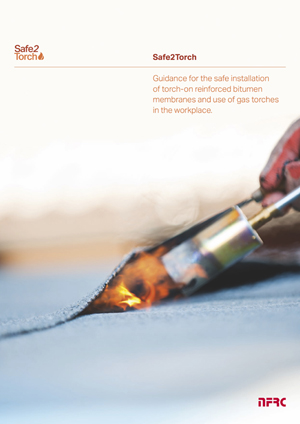 Safe2Torch is designed to confirm that where there is a fire risk (or a fire risk cannot be ruled out) designers and installers will default to torch-free solutions, and revert to torch application only if it is proven safe and agreed between all parties.
Safe2Torch also fits into existing risk assessment systems. It is designed to support specification writers in complying with the Construction Design and Management Regulations 2015, which state that,
"The person who selects products for use in construction is a designer and must take account of health and safety issues arising from their use. If a product is purpose-built, the person who prepares the specification is a designer and so are manufacturers, if they develop a detailed design."
The Safe2Torch strategy is therefore important for anyone involved in the design, specification and installation of roofing in the UK.
To assist in the implementation of this new strategy, the NFRC have produced a guidance document, a checklist and a 'Safe2Torch Pledge' to which designers and installers can commit.
Ask your architect to ensure that roofing package designers, manufacturers and roofing contractors are signed up to the Safe2Torch Pledge, and use the Safe2Torch guidelines on your project.
The Safe2Torch pledge
As part of their campaign to spread the use of the Safe2Torch guidance, the NFRC has urged all designers and installers to sign the Safe2Torch pledge.
SIG Design & Technology has signed up to the Safe2Torch campaign and is a registered Safe2Torch member.
The Safe2Torch pledge which states that we will:
Highlight and report specifications which do not conform to Safe2Torch;
Identify and reduce the risk of roof fires caused by gas torches;
Ensure all employees are trained in the use of gas torches and their associated risks;
Ensure all supervisors or charge hands have completed the Safe2Torch checklist prior to hot works commencing.
What SIG Design & Technology are doing about Safe2Torch
As roofing designers and operators of an accredited contractor scheme (DATAC), SIG Design & Technology has also pledged to:
Require all our DATAC and SIGnature contractors to sign up to the Safe2Torch Pledge in their own right;
Introduce training to DATAC and SIGnature contractors;
Provide support and advice to specifiers with whom we work.
Stephen Cleminson explains:
"We already apply these principles in our designing and specifying of roofing" he says. "Our DATAC installers are professionals; Safe2Torch allows them to demonstrate that expertise to their customers and give them peace of mind. By signing up to Safe2Torch our installers are giving their customers a simple way of identifying that expertise."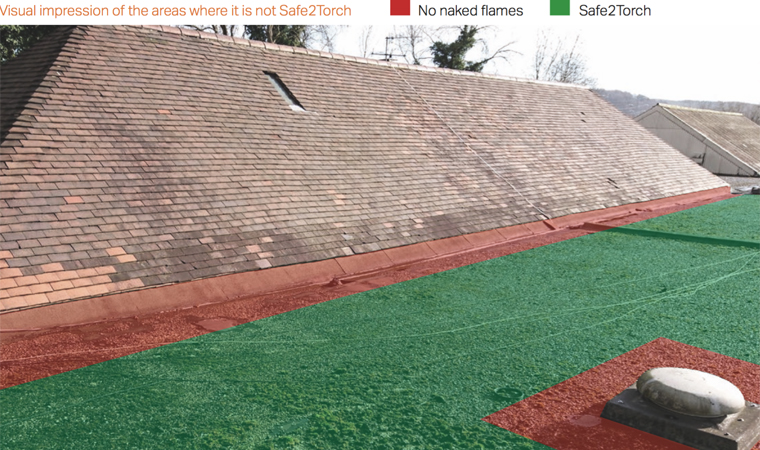 Products – We work with a range of producers of roofing materials and are liaising with them to ensure that the best product-related advice is applied and provided to specifiers and our contractor network. When necessary, we have alternative product available which do not require hot works, such as cold applied waterproofing systems, single ply systems and so on.
Survey, design and specification – We follow the Safe2Torch approach to when using torch-free alternatives should be considered. In our roofing surveys we will identify risk areas and highlight areas which are not Safe2Torch using a Safe2Torch roof plan.
Contractor network – We are introducing Safe2Torch procedures into our DATAC and SIGnature contractor training so that our accredited members are also Safe2Torch accredited. We require DATAC and SIGnature installers to sign up to the Safe2Torch Pledge as part of their accreditation.
Installation and inspection –  When our contractors carry out hot works to our designs, they will follow the guidance and good practice with the equipment, and use non-hot works methods for protecting and drying roofs.
More information
Click to Tweet: "I support the #Safe2Torch campaign to reduce the risk of fires on roofs"
Got a question about Safe2Torch? Ask us here.