Online CPD Seminars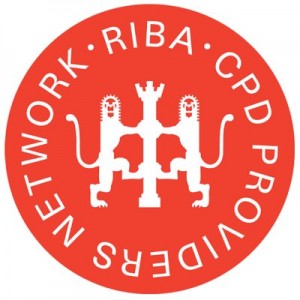 SIG Design & Technology are now delivering their RIBA Approved CPD through a programme of free, online Webinars. Delivered by our specification managers, cover a range of roofing and cladding topics including roof specification, natural slate, roof refurbishment and hard metals. Attendees will also get the opportunity to ask questions to the presenter throughout the Webinar.
There are four lunchtime seminars you can choose from and each link contains multiple dates so you can pick a session that suits you:
Roofing design, refurbishment, natural slate and metal CPDs online
If you are planning to include roofing and cladding in your CPD programme find out more about each of our seminars.
In the course of delivering our roof design CPD seminars to architects across the UK, we have found that the same questions come up again and again. How do I choose the right roofing system for my project? How can I make sure the system I specify will meet my client's requirements? Our experienced specification team will take attendees through a step by step process to identifying the correct solution, and introduce a series of roof waterproofing systems including single ply, hot melt, liquids, green roofs and metals. You'll learn about how to deal with common problems concerning detailing, compatibility and interfaces.
SIG is the UK's largest importer of natural slate and distributor of roofing materials, so our colleagues at SIGA Natural Slate are well placed to advise you on the fascinating topic of natural slate in all its forms. This seminar will teach you about the natural product, how geology affects its durability in service, why the production process is so important, all the legislation and standards, and most importantly how to get the appearance you desire as well as the performance. Get the most out of this beautiful material for your clients with some expert advice.
We often come across existing flat roofs and advise on how they can be inspected and effectively refurbished or replaced, be they small commercial or domestic projects, schools and educational facilities or complex projects. This seminar is a simple and structural approach to understanding the flat roof refurbishment process, what to expect from a roof survey, how the condition of the roof affects design decisions and finding the best solution for clients.
One of our most popular seminars, this CPD will help specifiers to demystify the confusion surrounding hard metal roofing and cladding systems, be they zinc, copper, aluminium or stainless steel. It offers practical advice on hard metal options. provides guidance on relevant construction methods and explains how to factor out common problems through best practice. There is considerable confusion in the metal roofing and cladding market, and as independent suppliers and designers, SIG Zinc and Copper's specialists can give you practical advice on what to be aware of.
More Information
The seminars are RIBA approved and count for double points for architects and architectural assistants. On completion of the course CPD certificates will be sent out via email.
We will continue to announce updates to the programme and provide sign up links through blog posts and social media channels. Sign up for our roof design technical blog or follow us on Twitter or Linkedin to keep up to date with the latest information.
Please do not hesitate to contact us if you have any questions, you can find our contact details here.