Green Roofs

Green Roofs
Green roofs provide a wide range of benefits to the built environment and they are generally defined as being either 'extensive', 'biodiverse' or 'intensive', terms that indicate their functional use. However, their use also affects the components used in the construction of both the roof itself and the structure of the building.
SIG Design & Technology offer both modular systems from Wallbarn and built-up green roofs and blue roof systems from Eco Green Roofs.
Modular Green Roof
The M-Tray® from Wallbarn has been developed to make sedum roofs easier to install with less disruption to both the plants and the structure. M-Tray® green roof system consists of specially-designed modular trays containing superior, engineered substrate and fully established flowering sedum, which are easy-to-carry and click together to form a seamless green roof.
Built-Up Green Roof
Eco Green Roof provide guaranteed built-up green and blue roof systems which replicate the natural growing environment for plants, creating lush vibrant, bio-diverse environments for transforming both new and refurbishment projects. Eco Green Roof specialise in the supply and installation to ensure the sustainability of their roofs.
Types of Green Roofs
Here's a summary of the different types of green roof available.
Extensive Green Roofs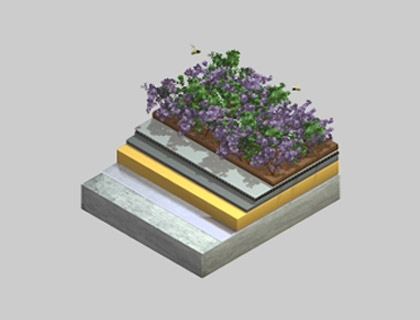 Extensive green roofs are designed to reap the benefits that green roofs offer but at minimal cost and with very little maintenance.
Intensive Green Roofs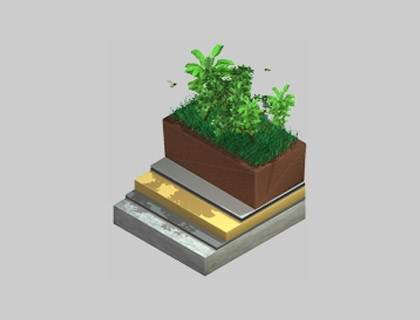 Intensive green roofs, or 'roof gardens', are at the other end of the scale and are often designed to provide recreational space for the building's occupants.
Biodiverse Roofs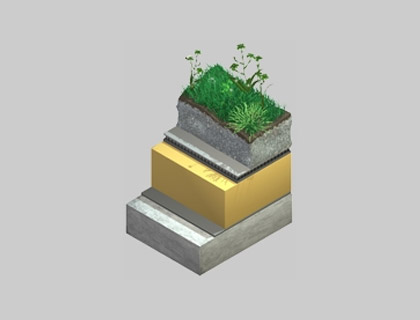 Biodiverse roofs are another form of semi-extensive green roof (i.e. low maintenance) that makes use of recycled materials.

Downloads
Modular Green Roof Brochure
Green and Blue Roof Brochure
Why choose a green roof? Information sheet
Green roof systems overview
GRO Green roof code
More Information
Wondering whether a green roof system is suitable for your project?
For more information contact our technical helpline on 01509 501731
Book our CPD which compares a range of roofing systems
Contact Us About This Product