Best Roofing Photo of the Month – March 2018
Every month our field technicians visit and inspect hundreds of roofing projects across the UK. They see some of the best examples of good practice, and we thought we'd give them the opportunity to share some of these with you. The criteria are simple. Share with us a photograph demonstrating either good practice or best looking finished roof.
March Winner: Parsons Workshops, Washington, Tyne & Wear
Our March Best Roofing Photo of the Month winner is Billy Lavender – in fact he's won for two "before and after" of a roof replacement on an industrial unit in Washington, Tyne and Wear.
Here's the before photo: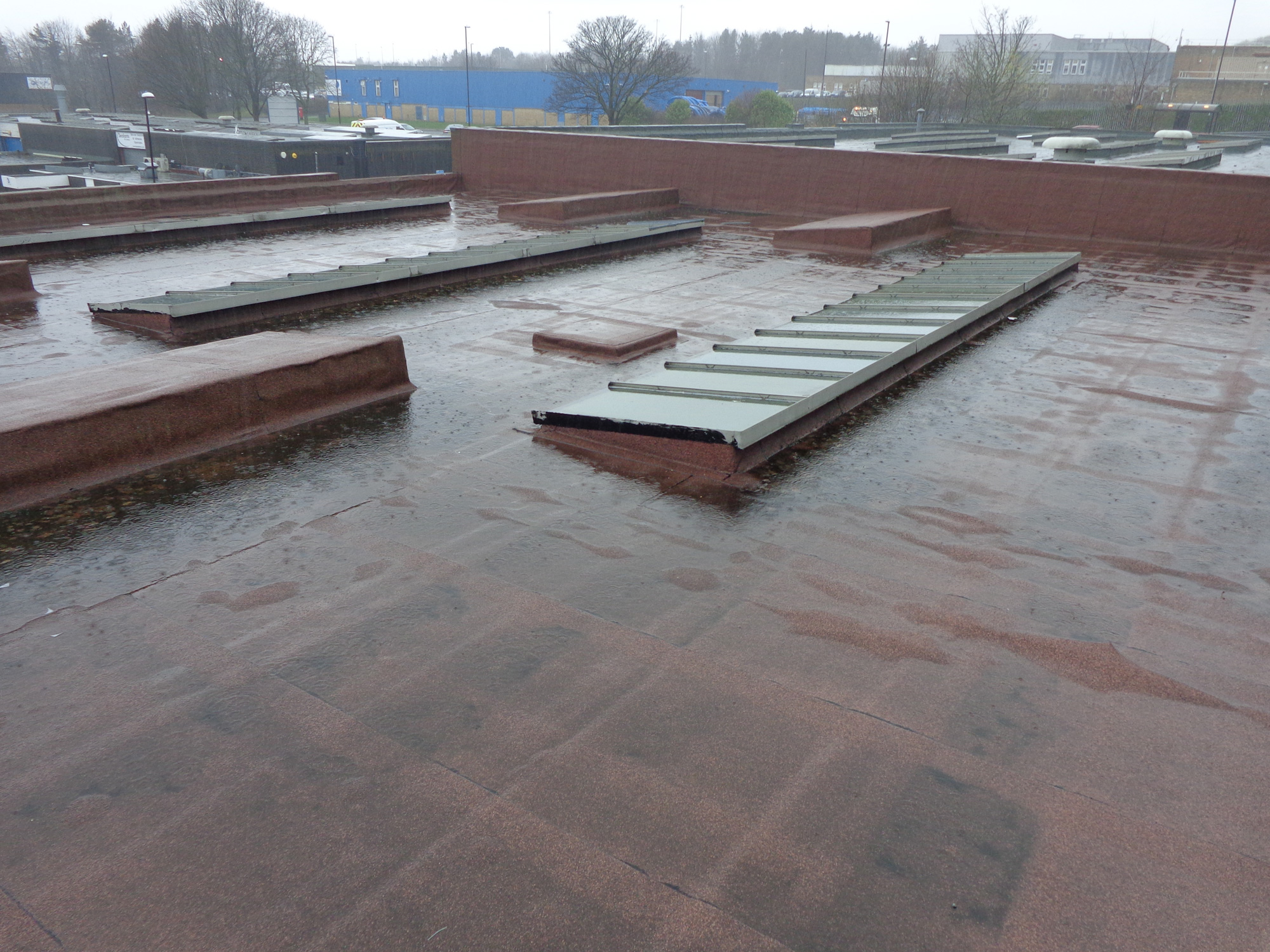 The factory unit is used as a Gym, and the felt roof covering is full of blisters – it is approximately 20 years old. Underneath was a simple fibreboard insulation on a metal roof deck; the fibreboard was very wet, particularly around the rooflights which were all leaking.
The contractor for the roof is new DATAC Accredited Contractor DVC Roofing, and this is the first roof they've carried out as a DATAC contractor.
DVC approached us for support and were looked after during the project by Specification Manager Lisa Morris who provided a full specification and cost advice, and arranged for a wind uplift calculation. The calculation determined the type and number of fixings to be used on the roof, as part of the full service which SIG Design & Technology provide to all our customers, known as the '8 Steps to a Perfect Roof'.
DVC Roofing underwent their training before installing the new roof which comprised as an IKO Armourplan P Mechanically Fixed roofing system over new IKO Enertherm Foil Faced Insulation with a vapour control layer.
Billy was involved in this project from the start, and provided on-site support and inspections. Here is a photograph he took of the finished roof complete with new rooflights:
Billy wanted to submit the photos of this project because whilst DVC Roofing are a new DATAC Contractor the work they have done is excellent.
"This is the first ever project they have done with Armourplan since they were accredited," Billy explains, "But the quality is very good. The overall picture of the roof was fantastic and the team clearly learned from their training.  DVC Roofing are installing another Armourplan roof and have three other projects to start, one of them being 500m2 for Durham County Council."  
More information
Find out more about Armourplan P which was used on this roof.
Learn more about the unique '8 Steps to a Perfect Roof' process which SIG Design & Technology operates, supporting specifiers and contractors throughout the process to genuine warrantees.
Visit DVC Roofing's Website and their LinkedIn Page.
Contact us if you'd like this quality of support with your flat roofing.