Planning your 2019 CPD Programme – Roofing and Cladding
If you are planning to include Roofing and Cladding in your 2019 CPD Programme, SIG Design and Technology has FIVE great seminars for you to check out. Take a look and see which ones might be suitable for your staff. All the seminars are RIBA approved and count for double points for architects and architects in training.
The five seminars you can choose from are:
Roof Specification and Design
Liquid Waterproofing
Roof Refurbishment
Specifying Hard Metals
Natural Slate for Roofing
1. A Structured Approach to Roof Specification and Design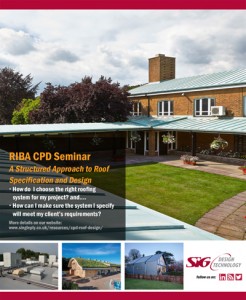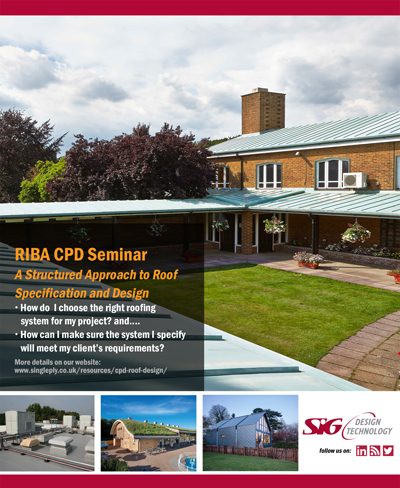 SIG D&T's flagship professional development seminar helps you answer the questions:
How do I choose the right roofing system for my project? and
How can I make sure the system I specify will meet my clients' requirements?
Our experienced specification team will take attendees through a step by step process to identifying the correct solution, and introduce a series of roof waterproofing systems including single ply, hot melt, liquids, green roofs and metals. You'll learn about how to deal with common problems concerning detailing, compatibility and interfaces and there is plenty of time for questions.
2. New: Liquid Waterproofing: Choosing the Best Solution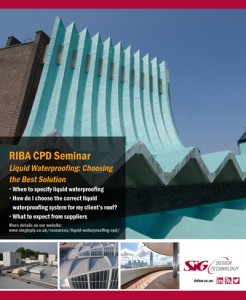 Our new liquid waterproofing CPD focuses in particular on liquid waterproofing solutions for roofing, and is ideal for the specifier interested in learning more about this important topic.
Liquids come in a wide range of formulas, appearances and prices, and the specification manager will take you through the differences between the main types and discuss solutions for a variety of scenarios before delving into good practice and detailing.
3. Roof Refurbishment: Choosing the Best Solution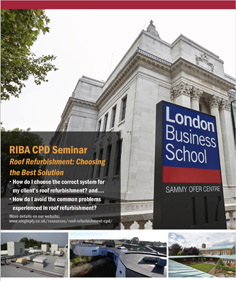 Earlier this year we developed a seminar for specifiers with a particular focus on the challenge of flat roof refurbishment. Working with architects across the country we often come across existing flat roofs and advise on how they can be inspected and effectively refurbished or replaced, be they small commercial or domestic projects, schools and educational facilities or complex projects like the London Business School.
This seminar will take you through the process of what to do when you come across an existing flat roof and is suitable for specifiers of all levels of experience.
4. Specifying Hard Metals: Choosing the Right Product for the Project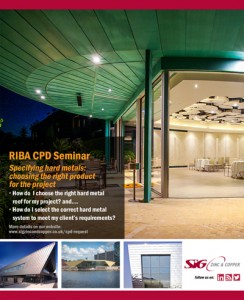 One of our most popular CPD seminars, this seminar will equip you with a much better understanding of hard metal roofing and cladding systems, be they zinc, copper, aluminium or stainless steel. We also look in depth at roof and façade systems options and their relevant construction methods.
There is considerable confusion in the metal roofing and cladding market, and as independent suppliers and designers, SIG Zinc and Copper's specialists can give you practical advice on what to be aware of. As always, there is plenty of time for questions, and samples!
5. Natural Slate for Roofing – Effective Specification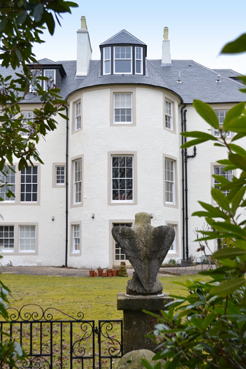 SIG is the UK's largest importer of natural slate and distributor of roofing materials, so our colleagues at SIGA Natural Slate are well placed to advise you on the fascinating topic of natural slate in all its forms. This seminar will teach you about the natural product, how geology affects its durability in service, why the production process is so important, all the legislation and standards, and most importantly how to get the appearance you desire as well as the performance. Get the most out of this beautiful material for your clients with some expert advice.
Advice on all your Roofing Requirements
We hope one or more of these seminars will be useful for your staff; if you have any particular requests or would like a visit to discuss projects involving flat, green, slate or metal roofing and cladding please get in touch.