Our Top Ten Roofing Design Blog Posts of 2020
It's December and as per tradition, we're counting down the top ten blog posts from the last twelve months. Which are the most popular posts we've written on our roofing design blogs this year?
Here is the first half of the top ten roofing design blog posts, in reverse order. Next week we'll share with you the top five. Have a look at what you missed, tell us what you want to read about, and maybe you can help us write about what you want to know in 2020.
So wind up the gramophone, cue the music and lets get started!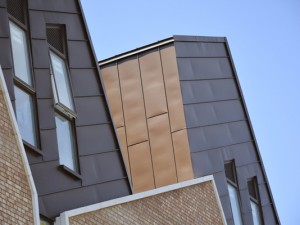 This redevelopment of a 1939 factory building and 1956 warehouse provides 115 new affordable homes of the site in the Limehouse Cut Conservation Area.
The elZinc Rainbow Brown zinc, supplied by SIG Zinc & Copper, was chosen for its warm, bronze coloured tone which Metropolitan workshop felt would perfectly compliment the hues of the existing brickwork. We spoke to architect Luke Dewey of Metropolitan Workshop, and installer Tim Coakely at All Metal Roofing, about the project.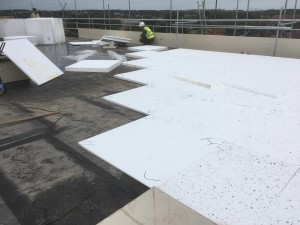 Tapered Insulation is growing in popularity in roof designs. In this blog post we described what tapered insulation is, how it works and investigate how it has changed with the new BS 6229 requirements.
Contractors run the risk of failing to comply with BS 6229:2018 if they use a 1:60 tapered scheme, causing difficulty for their clients, themselves and the design team as a whole. In addition, BS 6229:2018 requires that no part of the roof should exceed 0.35 W/m2K, so your design team need to ensure that the thinnest part of the tapered scheme complies.
The post was only published in November but it's already made it into the top 10, so clearly a topic of some interest to our readers. Read it here.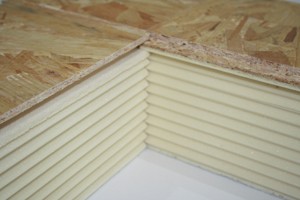 Another insulation post. As we have described before, insulation is often the most expensive part of the roofing build up, and the choice and design of insulation can be crucial to the performance of a flat roof. Liquid flat roof systems are increasing in popularity (the estimated value of liquid waterproofing installed in the UK has increased 97% in the last six years), but they can still present a challenge to the specifier to get them properly installed.
In this post we looked at that challenge and suggest one way to meet it – by specifying the correct insulation board. An insulation board that combines insulation and panel in one will help avoid crushing on site, and a well engineered board that is easy to install on site will avoid misalignment which can be a major problem with liquid waterproofing projects.

It isn't surprising that one of our regular COVID updates made it into the top ten. SIG acted quickly and made a series of changes over the period from March to May in particular. Our branch network temporarily ceased trading from 30 March for four weeks, though we kept two hubs in our branch network open to enable the construction industry and tradespeople to continue to carry out essential and maintenance work, in accordance with Government guidance. We confirmed that Design and Technology would continue to support key essential projects only, and outlined how to contact us.
Working with BEIS advice, we responded to the increasing volume of enquiries, and reviewed and enhanced our operating guidelines in line with best practice. By mid April were ready to trial the re-opening 20 strategically located hubs and branches so that we can help customers complete projects and carry on trading. This post outlined the reopening strategy.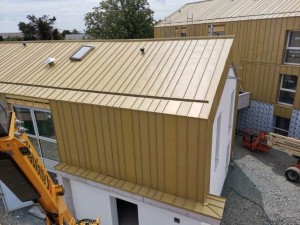 Zinc is an excellent roofing and cladding material which will give long and almost maintenance-free service if installed properly. Proper installation means not only the correct fixing of the zinc itself, but also the correct design and installation of the supporting structure. This article, prepared with our partners at elZinc®, looked at some options for the supporting structure for zinc roofing, which traditionally provides a continuous support for the roofing material.
We talk about structural underlays, cold (ventilated) and warm (unventilated) zinc roofs and what to be aware of for each. We then illustrate some typical buildups for each type, including rigid insulation, cellular glass insulation, timber insulation boards and carrier panels, which have become much more popular for more complex buildings.
So with that, we wind up the first five of the top ten. We'll reveal the top five next week – and there are a few more surprises to come – including a bit of an upset for the top spot!  It's always fun to find out which post has won, and there are plenty more useful blog posts on the way there. Don't forget to subscribe to see future posts in your email inbox as they are published.
In the meantime, let us know in the comments below, on twitter at @SIGDesignTech and @SIGZincCopper or via our myriad of contact options, what you'd like us to blog about in 2021. We're here to help.
UPDATE: View the top 5 here.