SIG Design and Technology expands team: Trading Director Optimistic
Roofing design specialist SIG Design and Technology has further expanded its team of specification managers with three new appointments. Trading Director Mike Crook explains how a focus on UK manufacture of roofing products has positioned the company well for increased demand.
Three new Specification Managers
The new appointments cover specification managers in the midlands, east and south east of England.
Sunny Lotay (pictured right above) joins the team to look after Norfolk and Suffolk, Huntingdon and Cambridgeshire, Beds, Herts, Bucks and Essex, plus the North and Northwest boroughs of London.
Simon Blackham (pictured left above) has joined the team after a successful stint in technical and now covers Birmingham and the West Midlands, plus the Welsh Border counties, Pembrokeshire, Glamorgan, Camarthanshire, Brecon and South Wales.
We were also joined by Andy Bright (below) at the end of October. Andy is covering Eastern and Southeastern parts of London plus East Sussex and East Surrey, and Kent.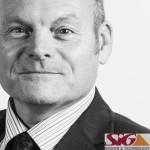 Sunny, Simon and Andy join an established team of area specification managers and together with hard metal specialists Simon Walker and Paul Cousins increase the contingent to ten.
Find out about the team on our 'meet the team' blog post, or download an interactive pdf map to find your local advisor, complete with contact details.
Focus on UK Manufacture Enables Good Capacity
Mike Crook, Trading Director for SIG Design and Technology welcomed the expanding team and confirmed good capacity in all our products: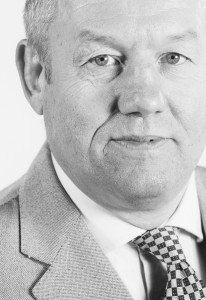 "During the downturn our partners such as IKO kept on their UK factories and invested in UK manufacturing and export, so we have good capacity in our UK manufacturing base.
"Design and Technology have also invested in our Shepshed head office, doubling the size of our business. The business model is working, and we're doing more proposals and helping more designers with their roofing challenges."
"As architects increasingly rely on technical expertise for product selection we are here to help their in-house technical staff meet the growing demand for their services."
Follow the SIG Design and Technology team on Twitter at @SIGDesignTech, or subscribe to our technical blog here.