FDT Rhenofol PVC

Rhenofol PVC is made from polyvinyl chloride (PVC), a thermoplastic polymer, and is available in three types:
Rhenofol CV is reinforced with a polyester grid and is designed for mechanical fixing.  Rhenofol C is suitable for detailing and finishing.
Rhenofol CG is suitable for green roofing as it resists weathering, chemical oxidation, has full FLL certification as a root and rhizome barrier and retains its physical properties over a wide range of temperatures.  The membrane is loose-laid and ballasted.
Rhenofol CGv has a polyester fleece backing designed for adhesive bonding.  Also suitable for green roofing projects, it enjoys full FLL certification against roots and rhizomes.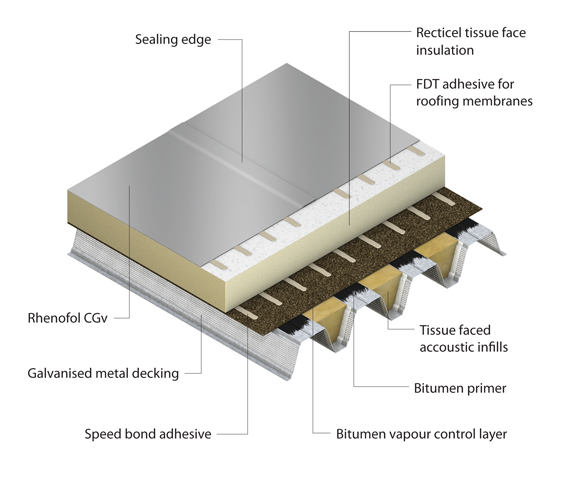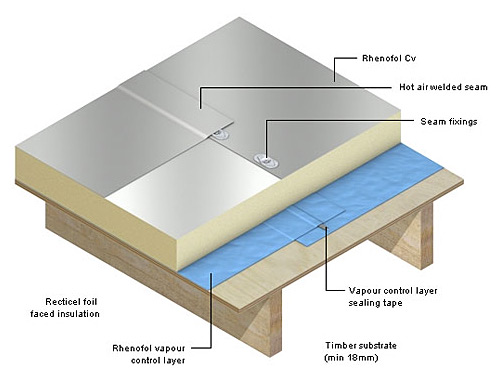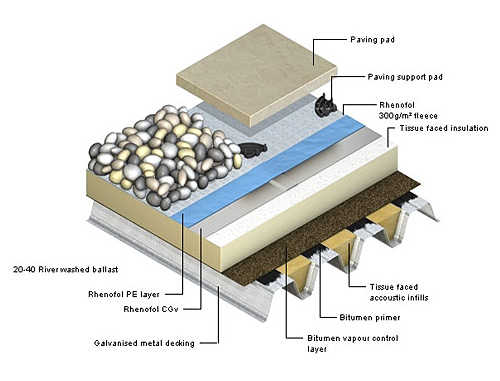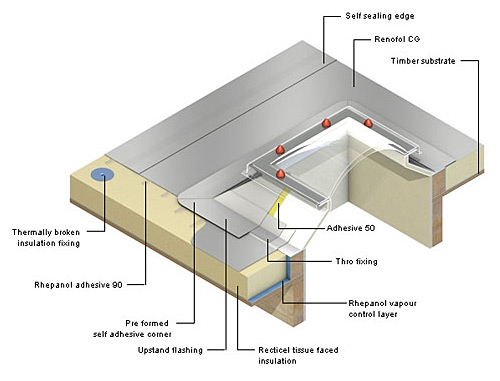 More Information
Wondering whether a Rhenofol PVC  system is suitable for your project?
For more information contact our technical helpline on 0844 4434778
Book our CPD which compares a range of roofing systems
Contact Us About This Product