Modular Rooflights for Flat Roofs: How to Specify
To celebrate the launch of our new SIGnature Rooflight Configurator, here's an article about modular rooflights for flat roofs, how to choose them and things you should be aware of.
What are Modular Rooflights?
Modular rooflights are designed for installation by roofing contractors and competent trades people. They are simple to install and come in standard sizes. Bespoke rooflights are available in a variety of sizes, tend to be more expensive and usually come with an installation service as they are more complex to install. If you need advice on bespoke rooflights for your project, or if you have any questions, please contact us.
The Rooflight Configurator
Our new SIGnature Rooflight Configurator makes choosing a rooflight simple.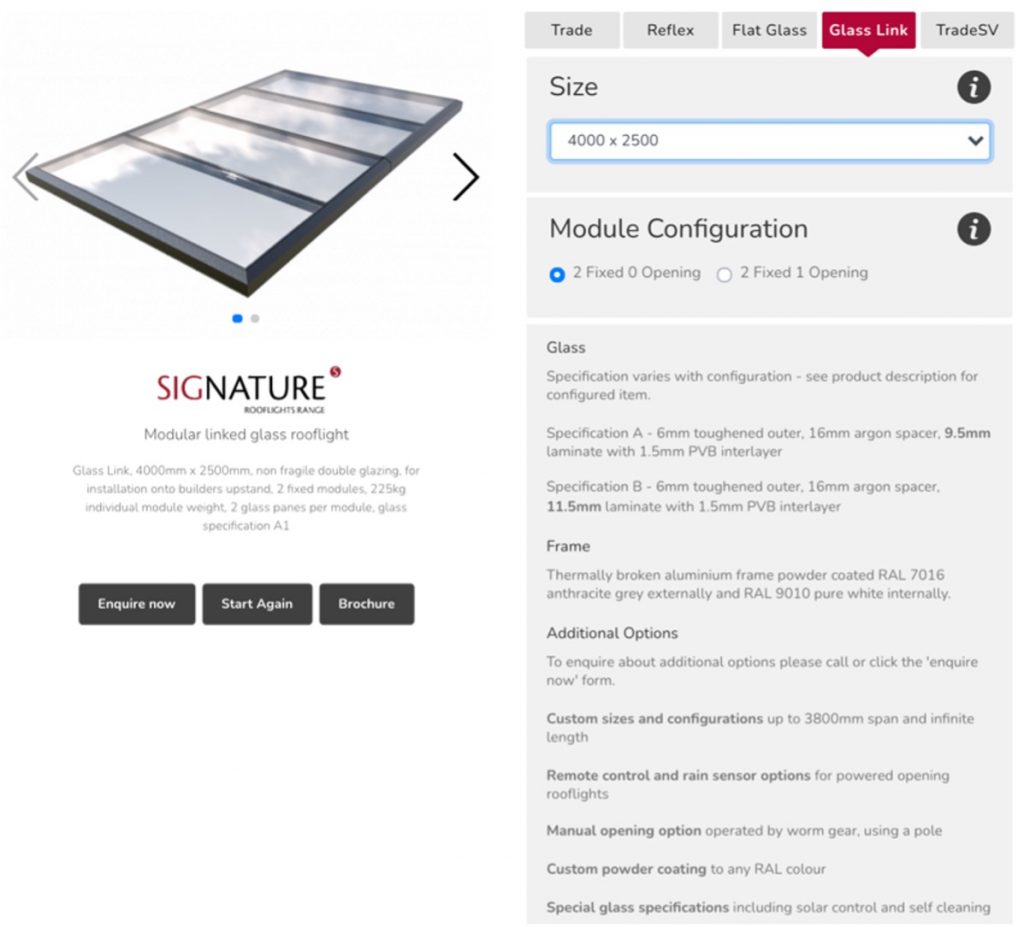 Using the simple interface, you can choose which type of rooflight suits your needs and then pick the specifications you require, including size, kerb, tints, opening options, ventilation requirements, accessories and more. Additional information is available about additional options for each rooflight configuration, right there on the screen.
When you're satisfied that what you are looking for is available, you can make an enquiry about that specific product or download the appropriate brochure.
Products available include fixed and opening polycarbonate domes and pyramids, and elegant flat glass rooflights in standard modules or linked modules for larger areas. We even have access hatches and smoke vent domes in the range.
Some of our modular rooflights are available at 48-hour delivery.
Modular Rooflights: Things to be aware of
Polycarbonate or Glass Rooflights?
Polycarbonate dome modular rooflights are good for
Completely flat roofs, as they are suitable for down to 0º pitch, subject to some caveats.
When weight is an issue, such as on refurbishment projects or where all installations must be done by hand.
When you're worried about impact damage.
Where clear glazing is needed and heat gain is less of a concern.
Glass modular rooflights are best for
If aesthetics is a priority (though we think our polycarbonate rooflights are actually quite attractive!)
Where sound insulation is important, such as in a bedroom, classroom, or library.
Where weight and access are not an issue.
Where you want large areas of lights and clear glazing but need to control solar gain.
Where the rooflight needs to be within 1500mm of a compartment wall.
Some of these factors are examined below.
Pitch
Modular rooflights are designed to be installed at the same pitch as the roof in which they are installed – in the case of our SIGnature range that can be from 0º to 15º. If glass rooflights are installed completely flat, the glass will sag and you'll get water ponding, so they shouldn't be installed without at least a 2º fall (and greater for larger panes). On a completely flat roof, either use a polycarbonate dome rooflight or if a flat glass rooflight is required then an upstand with a pitch will need to be constructed.
Flat roofs should always have a small pitch to allow water to drain off, but you may come across older flat roofs with no pitch. In those cases, a domed rooflight would be a better option, but of course that won't prevent water ponding on the roof.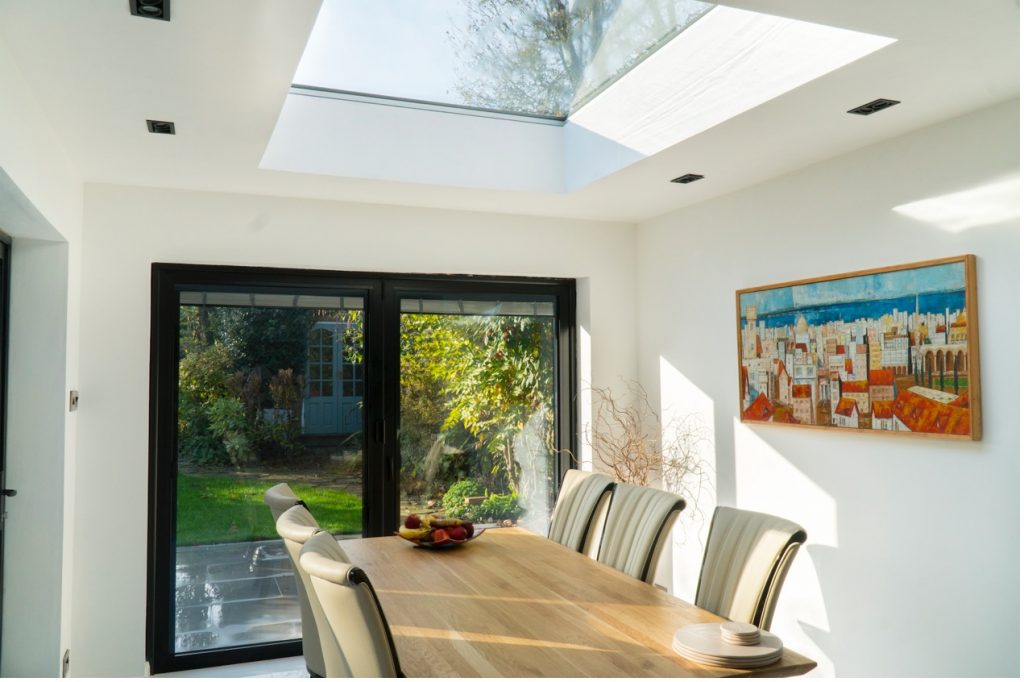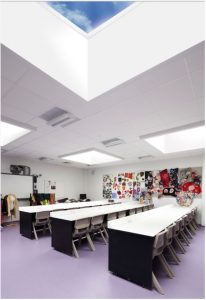 Weight and Access
Whilst Polycarbonate rooflights can always be installed by hand, some modular glass rooflights can weigh up to 300kg and will need to be craned into position, so access then becomes an issue.
Large glass rooflights can be split into smaller modules to make them easier to make, handle and fit safely. Splitting a large rooflight into modules can make it possible to have very big continuous runs without interfering with rain shedding.
The Rooflight Market
In the past there were a vast range of manufacturers of polycarbonate rooflights retailing in the UK, but in recent years the market has consolidated to a few key manufacturers. As a result, customers need be less concerned about quality with polycarbonate rooflights than they might once have been.
Flat glass rooflights are different, however. There are a huge number of manufacturers offering varying degrees of quality, and this is particularly of concern in the domestic newbuild and refurbishment market, because customers are uneducated about rooflight safety.
All our SIGnature glass rooflights exceed the requirements of Part L of the building regulations, which require a U-value of at least 2.2W/m²K. We also recommend the use of at least triple skin polycarbonate dome rooflights in all applications since double skin dome rooflights will not meet this requirement. Be aware that there are some cheap systems on the market which will not comply.
Safety and Glass Rooflights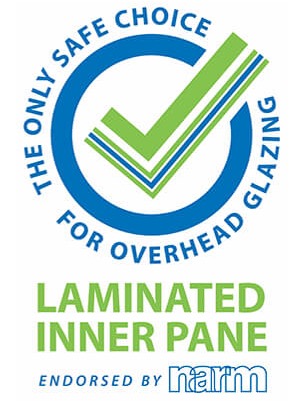 There are two important things to consider with glass rooflight safety; protecting the person above and protecting the person below.
The person above the rooflight is protected by the rooflight being non-fragile – that is, if you were to accidentally step or fall on the rooflight you would not fall through it.
The person below the rooflight is protected by a laminated (not toughened) glass inner pane.
Many glass rooflights are offered with toughened glass inner panes, but if this shatters it showers people below in thousands of shards of glass. The National Association of Rooflight Manufacturers recommends a laminated inner pane and is campaigning for British Standards to be amended to include this on all rooflights. We support this campaign and hope you will too.
All SIGnature rooflights are non-fragile and all our glass rooflights have a laminated inner pane for safety.
Refurbishment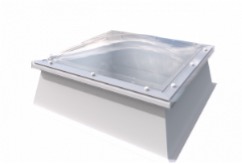 Polycarbonate modular rooflights are ideal for most refurbishment projects and often can be replaced 'like for like'. Be aware that the refurbishment needs to consider the requirements of the rooflight, however.
Make sure that the builder's upstand is structurally sound and able to take the new rooflight. If the insulation is being upgraded, check that the upstand is sound and also that the insulation is upgraded in a way that enables the rooflight to be properly fixed to the top surface of the upstand.
Alternatively, if a great amount of additional insulation is being added to the refurbished roof, the existing builders' upstand may be buried by it. For these eventualities we can supply a tall rooflight kerb that sleeves over the old upstand and allows the appropriate detailing.
Make sure you get the correct product, size and interface with the roof and that the contractor does the correct preparation. If so, replacing rooflights should be a breeze.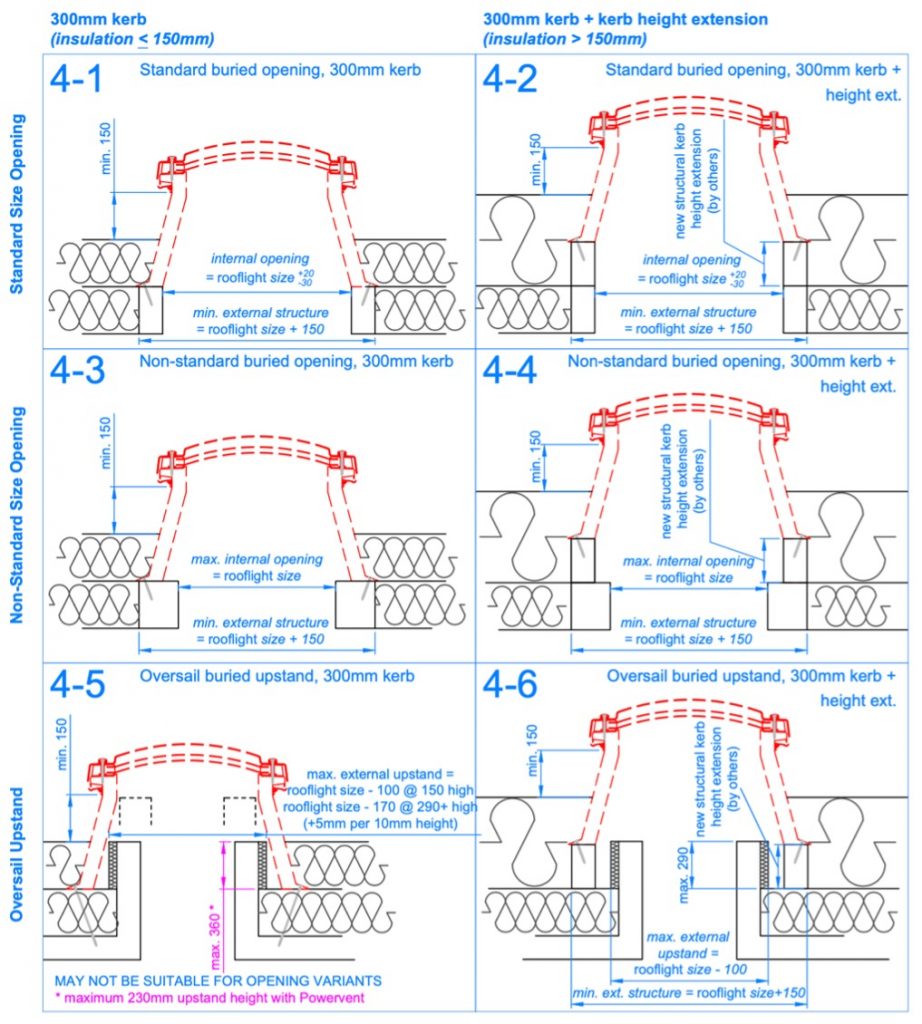 Cost Pressures and Substitution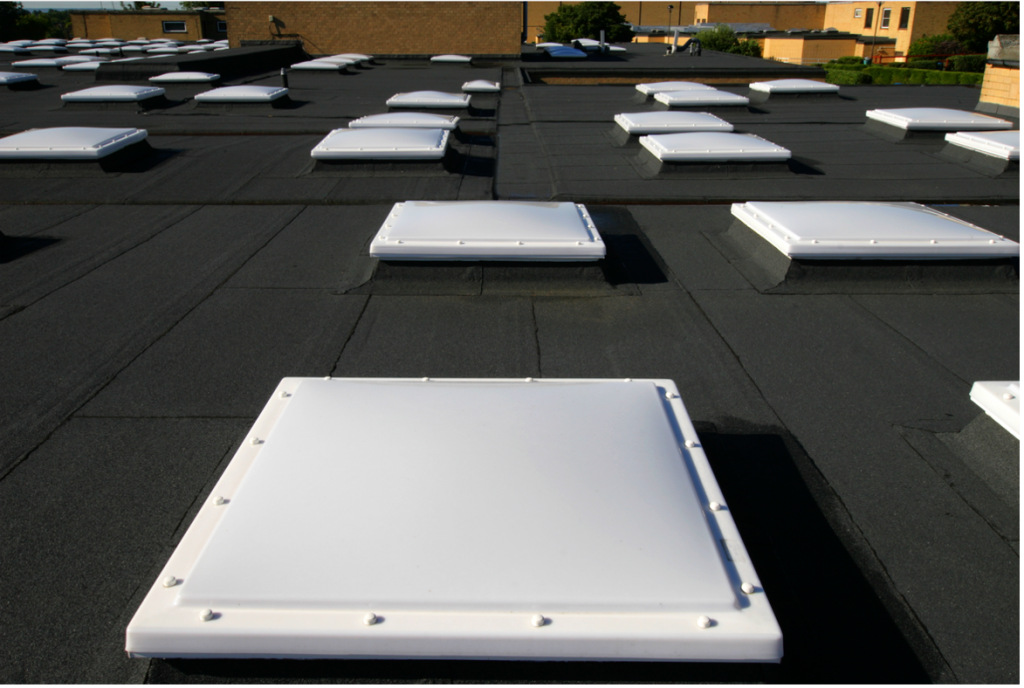 In a competitive market, some contractors prefer to break a roofing package into separate elements because they may believe that they can obtain the elements cheaper elsewhere, but this is often a false economy.
The performance of flat roofing relies on the correct product choice, design, detailing, specification, installation and maintenance. Breaking the connections between these elements can lead to problems, as we noted in a previous blog post. What is more, if problems arise, you may find that suppliers, installers and manufacturers will argue about liability, and you'll be left with the bill.
In these times of high demand and increasing competitiveness, SIG's holistic service and our access to a wide range of products, including rooflights, and the availability of full system guarantees, means that you and your clients can have confidence and peace of mind.
More information
Try out the new SIGnature Rooflight Configurator
Find out more about our holistic service: 8 Steps to the Perfect Roof
Need some advice or have a bespoke rooflight requirement? Talk to us.