Liquid Waterproofing Products for Flat Roofs – How to Choose
In this article Training and Installation Manager Paul Jacobs looks at how installers choose and install cold applied liquid waterproofing for flat roofs.
Cold-applied liquid waterproofing products continue to be a popular choice largely down to their speed and simplicity of the product. Contractors can easily pick up a can of product, apply with a brush, job finished and onto the next projects. What could go wrong?
The simple answer is quite a lot! But, by following the correct steps – product choice, specification and application – should ensure a successful installation for your project.
Choosing the Right Product
The most commonly available liquid waterproofing products are typically made from polyurethanes (PU or PUR), polymethyl methacrylate (PMMA), methyl methacrylate (MMA) and glass reinforced polyester resin (GRP).
GRP is often favoured on small domestic projects where the product is usually applied directly to a plywood deck or OSB3 although primers are available for other surfaces.
PU and PUR products are extremely versatile. Their strength and elasticity make them suitable for numerous applications including larger roof areas, complex detailing, metal roofs, green roofs, balconies and walkways.
PMMA and MMA systems have high levels of mechanical resistance and fast curing times making them ideal for external balconies and walkways, car parks and even bridges.
Lastly Alpha Hybrid systems incorporate the latest technology to provide a VOC-free, fast curing liquid waterproofing which is quick to apply and ideal for situations where buildings are in use whilst works are being carried out.
What to Consider Next
Selecting the correct product type for the application is only part of the process – there are a number of other considerations which will affect your choice of system. Here are some of the questions we would ask:
Is it a new build or refurb?
For refurbishment projects you will probably require a system with a reinforcement layer. Fabrics are available as either a fleece or a glass strand matting and in different weights. Heavier fabrics typically require more liquid product but offer a longer warranty period.
A surface specific primer may be required to ensure correct adhesion to the chosen substrate.
If an insulation board in a warm roof has already been agreed, does your chosen liquid have the correct BBA certification?
Will the building be occupied during works?
Sometimes the use of liquids with higher VOCs or certain chemical compositions may not be permitted where the installation will take place on close to occupied properties.
You may also need to ensure that your liquid is compatible with other materials on the roof to ensure they successfully interface.
Are you working with a flat or pitched surface?
The steeper the pitch the thicker product required, and you will need either a thixotropic (non-drip) product or the addition of a thickening agent to your liquid.
If the area is going to be overlooked you might need to consider the aesthetics of the product. A thick fleece layer may show through the liquid and you might want to consider a liquid which gives a glass like finish.
Not sure what to use? SIG Design and Technology are independent specialists in flat roofing and can source the appropriate products for you. Talk to us about your project for advice on the most suitable products.
How is the Liquid Waterproofing Product Installed?
PMMA liquids are two-component systems prepared immediately before application. Calculating the ratio is critical; too much catalyst and the product could end up curing in the can before it even gets on the roof.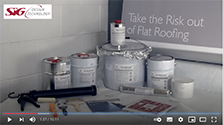 PU liquids are available as either a one or two component system. Two system liquids have a separate base and topcoat with a reinforcement layer used in between.
Some single coat PU liquids don't need a full reinforcement layer but do require more work upfront pasting or taping joints on the substrate board and upstands. Installers will even need to paste the screw heads. Initially this is more time consuming but makes the application of the liquid much quicker overall.
Before applying any product the installer needs to make sure the surface is clean and free from dust, dirt or oil so that imperfections won't show through. If primer is to be installed on the same day as the liquid, the installer should ensure they have enough time to get both done, or use a next-day primer.
Liquids have a minimum and, in some cases, maximum coverage rate. If the product is applied too thin it may fail, too thick and it might not cure properly.
During our DATAC training courses we show contractors how to work out the product ratio by drawing up a grid and placing a can of product in each square. If a complete tin covers each section, they have used the correct amount.
Use Trained Contractors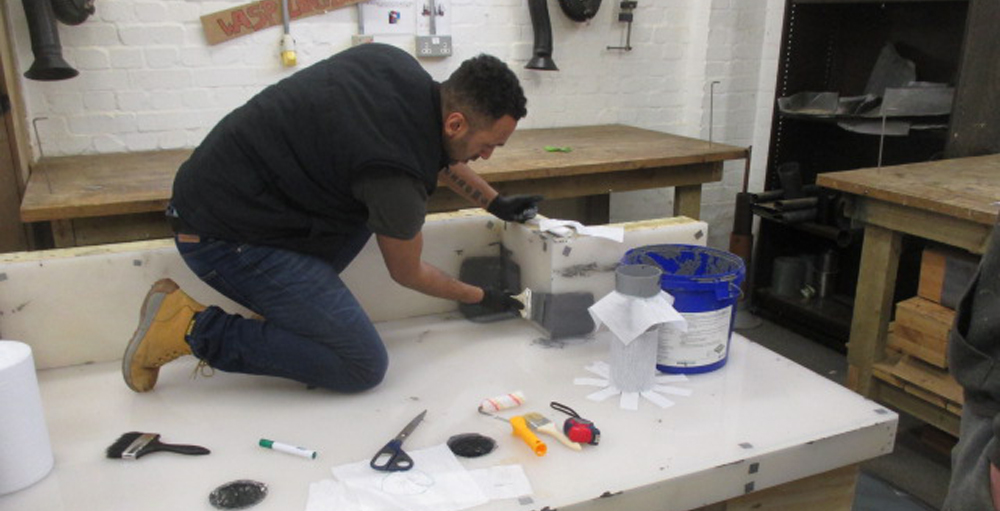 A lot of contractors can't see the point in wasting time sending their teams on a training course, especially for such a simple system like liquids. Over the years, I've seen many unsuccessful installations where the accelerator has been mixed at the wrong ratio or the reinforcement has been missed out because the other system didn't need it.
This is why SIG Design and Technology set up a Roofing Academy to train and accredit the installers of the products we supply. This gives specifiers and their clients confidence and allows us to work with the manufacturers to provide reliable warrantees.
At our Roofing Academy we offer product specific training that ensures contractors understand our products and are able to install them first time and every time. Our SIG Design & Technology Accredited Contractors (DATAC) have an on-going rapport with our products, and we provide them with continual training and support on and off site, in order to produce the best possible results for our roofers and their clients.
SIG Recommends Liquid Waterproofing Products
SIG D&T is a member of LRWA, the Liquid Roofing and Waterproofing Association and many of the products we recommend are BBA Certified.
PU – SIGnature PU-10 and PU-20, single and two-coat systems offering 10 and 20 years product guarantees when installed by a DATAC contractor
PMMA – Vulkem Quick Systems, ideal for foot trafficked areas
Alpha Hybrid Systems – AH-25, a one-component, virtually fume-free system for new and refurbished roofs where speed and odour are issues.
To find out more about our DATAC accredited contractor scheme, including the benefits to architects, visit the microsite here.
SIG Design and Technology are independent specialists in flat roofing and can source the appropriate products for you. Talk to us about your project for advice on the most suitable products.