Ian Dryden Treks the Himalayas: A year of challenges
Here's an update on Ian Dryden's Everest trek, his motivations, what he's doing to prepare, and how you can support him.
SIG Design and Technology fundraising hero Ian Dryden, who is also our National Specification Manager for Bituminous Membranes has decided to plan for his trek to Everest Basecamp and Kala Patthar by carrying out a year of challenges.
Some of his early challenges such as the Redcar Marathon in May have been cancelled, but this won't stop him.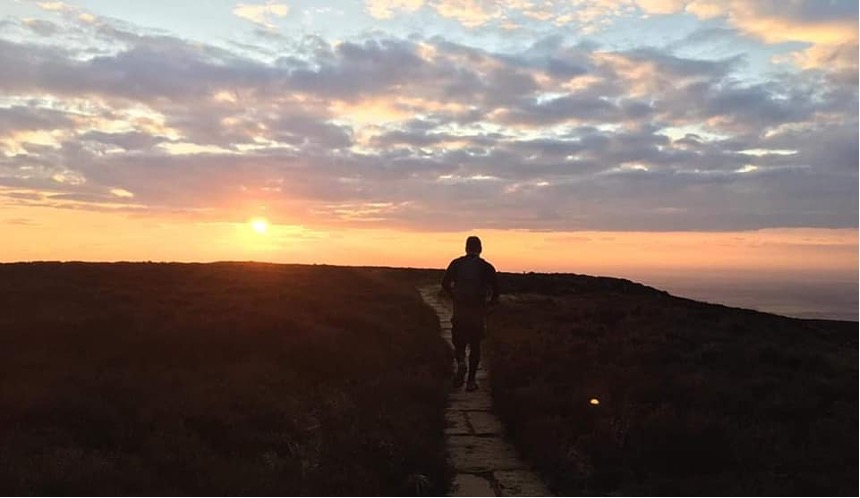 Here is his current itinerary:
April 24th – Hardmoors15
a 15 mile Fell Race with 1600ft elevation
Completed: 2hrs 32min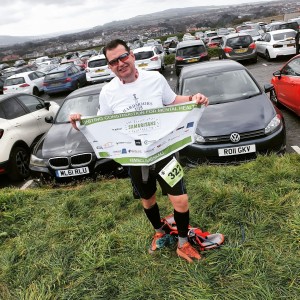 May 8th – Hardmoors 13.1 Wainstones
A 16.5 mile Fell Race with over 3000ft elevation
Completed: 3hrs 20min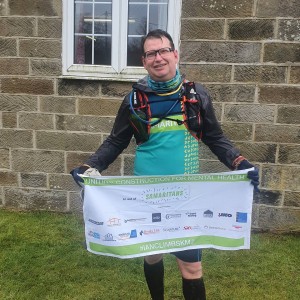 June 13th – CHANGE TO PROGRAMME: White Horse Marathon [Ian's first ever marathon!]
A 27.5 mile Fell Race with over 4000ft elevation
Completed: 5hrs 51mins
June 26th – Hardwolds 40 UltraMarathon
47 miles
Completed: 10 hrs 36min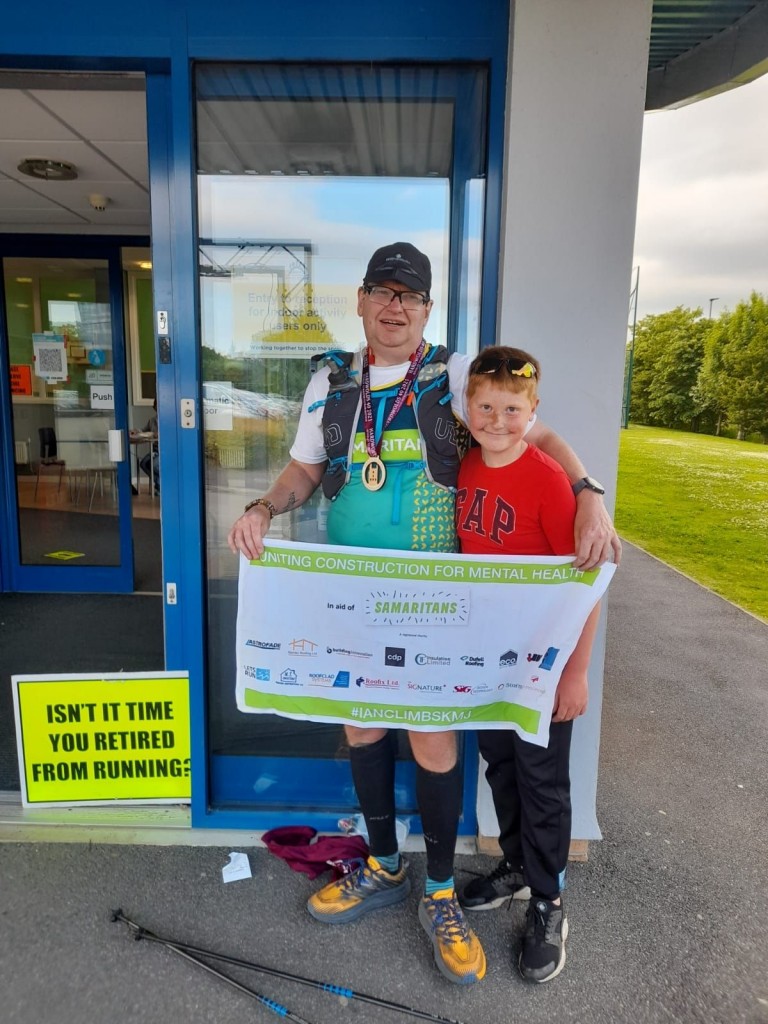 July 10th – Sea to Summit Snowdown (cancelled due to Covid)
Bike, Hike and Kayak over two days
July 9-11th – Yorkshire 3 Peaks Challenge
24m walking event over 2 days.
August 1st – Hardmoors 26.2 Farndale Trial Marathon
26.2 miles
August 21st – Hardmoors 55 Ultramarathon
55 miles over the Cleveland Way
September – West Highland Way
150km in 5 days
Oct 30th – November 14th The Main Event – Sponsored by SIG – Everest Base Camp
The route takes Ian via the Sherpa capital of Namche Bazaar, through beautiful valleys, dense forests and across glacial rivers and enjoying tantalising glimpses of the mighty Everest before he reaches his goal of Everest Base Camp at some 5380m above sea level. Ian will then descend down to Gorakshep for a short rest. Early the next morning, Ian will trek even higher – up to the summit of Kalapatar at 5545m above sea level, the famous Everest viewpoint, and wonder at views of the highest mountain on the planet at sunrise.
Date TBC – Hammers8
An 8 hour endurance mountain bike race in Hammsterly forest. This event is postponed from May 2021.
You can donate here:
More challenges to come!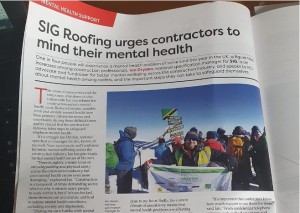 All along the way we at SIG have been supporting him to raise awareness of mental health in the construction industry and were delighted that SIG Roofing and RCi Magazine to feature him in a piece about mental health last summer.
Why So Much Running?
After all the trekking and mountain biking in 2019, why are you running so much? Ian explains that it is all due to lockdown:
"Running is how I got through lockdown. When all the gyms and clubs were closed, I was picking up my running shoes constantly. The only reason we were allowed to go out was to exercise, so I bought a pair of running trainers and out I went – turns out running really suits me!

But I haven't chosen the simple route. Many people who start with running do Park Run and graduate to a 10k, but with my love of hiking I've pitched right into preparing for half marathons, and fell running gives me the exposure to altitude I need for the Everest trip."
And it won't stop with Everest – Ian is hoping to do his first ultra-marathon next year and has other plans up his sleeve. Watch this space!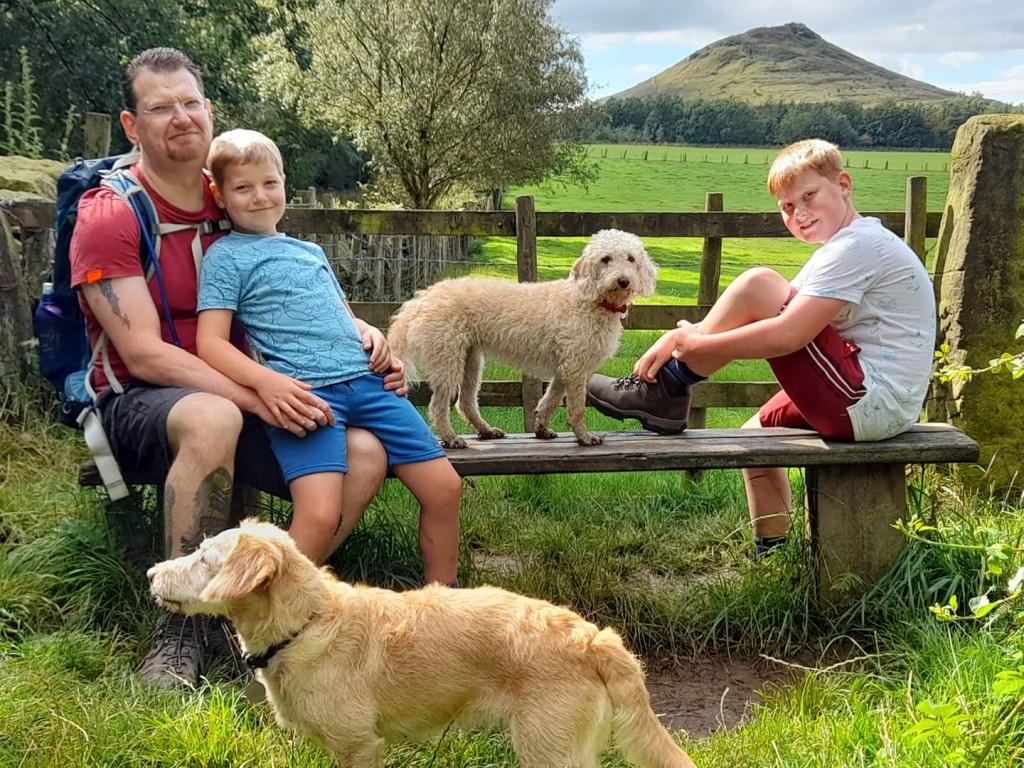 Ian also encourages those with families to get out of the house with them. "Children aren't an excuse – they are an opportunity!" He has a 7 and a 10 year old who often accompany him on his treks.
Why Samaritans?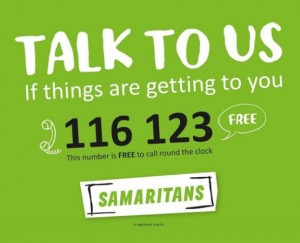 Once again Ian is raising funds for Samaritans – the charity that helped him through his crisis in 2018.
Why does he talk about his experiences surviving thoughts of suicide?
Ian is always thinking about whether it can help just one person – "it's all about saving lives."
You can call Samaritans on 116 123 any time.
Hear about Ian's story in the interview he did with Bannatynes Gym just before he climbed Kilimanjaro:
This October Ian talked to Gary Philipson of BBC Radio Tees about his Everest Challenge, how he got into running and what the last year has been like:
How To Support Ian and Samaritans
So far Ian has raised over £10,000 for Samaritans, which is thanks to your support.
He's already raised over £2000 in sponsorship and donations and completed over 650 miles in his training. Now it is time to encourage him in his Everest challenge by supporting him again.
You can also Share His Posts: We invite you to follow Ian social media accounts and join in sharing the messages with the hashtag #IanClimbsKMJ and #ItIsOkayNotToBeOkay. Find him on Twitter at @IanDrydenClimbs and on Linkedin.