5 Broadgate: Hot Melt Roofing at a ground scraping scale
When Make Architects needed a waterproofing solution for their latest project in the City of London they turned to IKO ParmaTEC hot melt. In this case study we set out why and share with you some pictures of this particularly challenging roofscape.
Download the 5 Broadgate Case Study
A full gallery of pictures is shared further down this post.
5 Broadgate is truly a "groundscraper", a term coined by the FT as it announced the unveiling of UBS new City of London headquarters in May 2006. Just 12 storeys of offices yield over 65,000m2 of high-spec office space, including four football pitch-size trading floors and 7,500m2 of concrete-decked roof and terraces.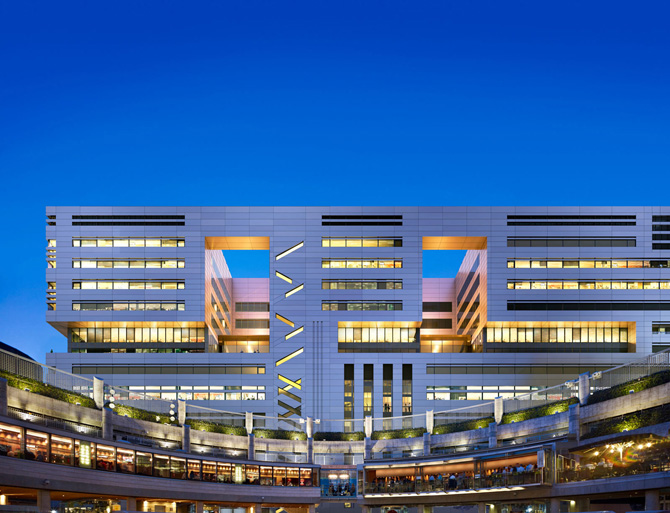 Image: Hayes Davidson
Make partner Ben Stuart was package architect for the roofing, basements, structure and services on 5 Broadgate. Ben described the roofing strategy when he presented at our #PerfectRoof seminar in October 2014 and he discusses the challenges of waterproofing such an expansive and complex roof with us in the case study.
In the full case study we look at
The different build ups considered and the team's reasons for choosing hot melt above other waterproofing systems;
The sustainability credentials of hot melt waterproofing;
The type of inverted roof build up used at 5 Broadgate;
The installation process including testing methods;
Special details for the many vertical roof penetrations, cross bracing and the waterproofing of spliced roof trusses.
5 Broadgate was awarded a BREEAM Excellent rating at design stage, with the roof achieving a U-value of 0.20. This helped contribute to the project's energy conservation levels being nearly 50% better than regulations require. The project will be completed in the summer of 2016.
As the project nears completion, attention shifts from the details of roofing and waterproofing an towards the visible exterior of the building and the interior fitout, however the 7,500m2 roof remains an essential element, its complexity only revealed by aerial photography. 'The success of the roof waterproofing was a team effort, including contractor, architect and construction manager, in order to manage the complexity and maintain the high standard of workmanship,' said Stuart.
View a gallery of images and details here:
More Information