"In this issue, can I introduce to you Danny Meadows, one of our Area Field Technicians specialising in Liquid Waterproofing Systems.
An ex-installer, Danny first joined the team in 2014, bringing with him
in-depth knowledge, skill and experience on liquids products and projects of all sizes. He knows inside out the challenges faced on site and has
helped us create ideas and content for our specialist training modules. He is one of our most popular and respected trainers at our Roofing
Academy centres and his work has been integral to their success.
RoofWise 7 is dedicated to contractor support on liquids and how, behind the scenes, we add value to D & T's service through technical knowledge, documentation and training. Installation and training manager, Paul Jacobs offers some tips on cold weather working plus guidance on planning work elements and storing materials to withstand cold conditions."

Mike Crook Trading Director
RW7liquidassets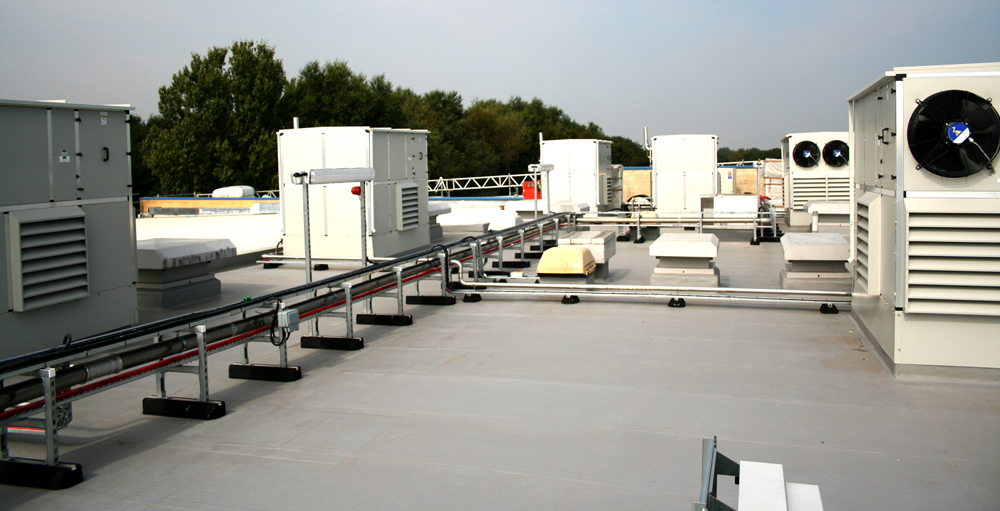 SIG Design & Technology provide not only a wide range of premium liquid waterproofing systems to choose from, but also the dedicated support before, during and post install that helps ensure a successful outcome.

The SIGnature PU Liquid Waterproofing System is a revolutionary, fast curing, pure elastomeric, hydrophobic, polyurethane flat roofing system is available in two product formats.
SIGnature PU-20 Liquid Coating Kit comprises two components which when mixed together create a single coat application, rapid curing liquid roofing membrane which can offer a 20-year guarantee. NB: the accelerator must be used and thoroughly mixed into the liquid membrane immediately before application. The SIGnature PU-10 Liquid Coating is a single component liquid membrane, single coat application with a 10-year guarantee.
Both SIGnature PU Liquid Coatings can be applied as a single coat (PU-20 Kit with accelerator component added) with only localised reinforcing as required, creating a bubble-free and durable liquid applied roofing system.
SIGnature liquids can be applied all year round above 5°C and are cold applied – no heat or flame required. They offer excellent elasticity and tensile strength and guarantees up to 20 years (product specific) when installed by a DATAC contractor.

Hydrostop AH+ is an innovative, one-component system that can be guaranteed for up to 25 years. It is solvent, fume and isocyanate-free, making it ideal for 'occupied' refurbishment projects, such as hospitals, offices and residential buildings. Conceived as an evolution of AH-25, SIG's new liquid waterproofing system, AH+ is designed with ease-of-use and flexibility in mind.
The non-solvent-based system can be installed in successive coats without the need for primers or abrasion. Furthermore, it can now also be applied to tissue-faced insulation boards. Other benefits include fast curing, price flexibility (due to warranty options of 15 and 25 years), as well as green roof compatibility.

The Vulkem® Quick System is a crack-bridging, UV and wear-resistant waterproofing system with aesthetic appeal.
The different components that make up the Vulkem® Quick System cure to form a highly-elastic, foot trafficable waterproofing system which is suitable for installation on old or new concrete, tiles, metal, wood, epoxy and other types of existing deck coatings.
Typical applications include use on areas where there will be frequent pedestrian traffic including balconies, terraces, pedestrian bridges, stadium decks, entrances and exits, staircases etc.
Installation temperatures and drying times for liquids
Below is a rough guide to lowest temperature applications and drying times. For optimum product performance, you must refer to the manufacturer's data sheet which is available here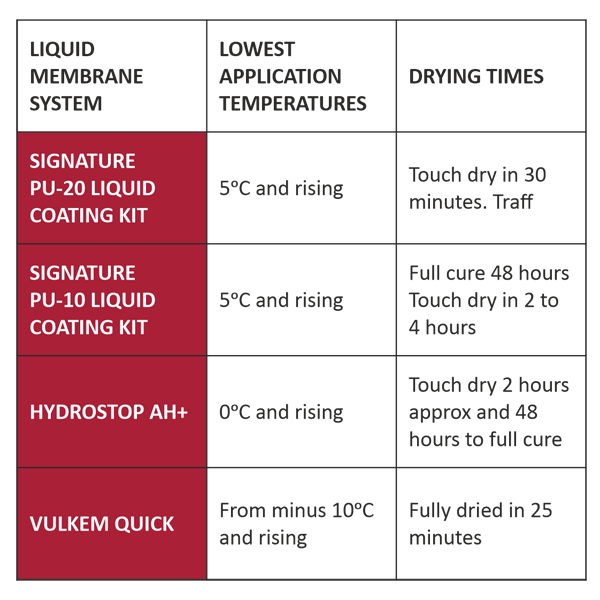 RW7dataccontractorsupport

Pre-project
Even before the job begins, we've been working hard to secure new projects. Our liquids CPD presentation; Liquid Waterproofing: Choosing the Best Solution recently gained approval by RIBA and is being delivered to architects nationwide. Part of the exercise is to tell and show what SIG D & T can offer on a project, including your good selves, our valued, DATAC accredited contractors.
So far in 2018 we have delivered over 100 CPDs. In the same period, our technical office prepared over 700 specifications for architects, developers, main contractors and installers, (with over 205 for our liquid systems). Joining the technical team, they attend design and pre-start meetings to advise on the correct solutions, build ups and interfaces, offering calculations for wind uplift or "U" value or drainage, plus BBA certification and fire test results. Our technical team provide a range of training courses to ensure our installers are up to speed with product specific application methodologies.

During the install
Key to a successful outcome is the correct specification of the most suitable product for a project, installed by trained and supported contractors. Roofing Academy manager, Sara Jelly and Gill Moore help do just that by analysing the weekly sales data which is then linked to our DATAC database. This means that that field technician site support is targeted to where it will be most beneficial. The team can then plan their time to prioritise site activities to provide first hand, on practical advice and assistance where and when it's needed most.
Post project support
Post project, we're still there for you. We do our best to process promptly your warranty applications to minimise any delay in final payments being made. We closely monitor these outputs and it's great to know that our admin team exceed their targeted turnaround times. We also insist that on all warrantied projects, we are invited back to completed roofs on their 5th, 10th or other anniversaries. We inspect the annual maintenance reports and undertake a visual inspection ourselves to identify any post completion damage or alterations that may need addressing to protect the roof's longevity.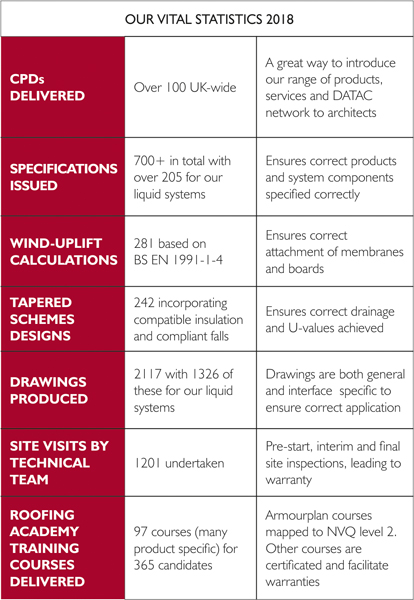 RW7toptipsoncoldweatherworkingwithliquids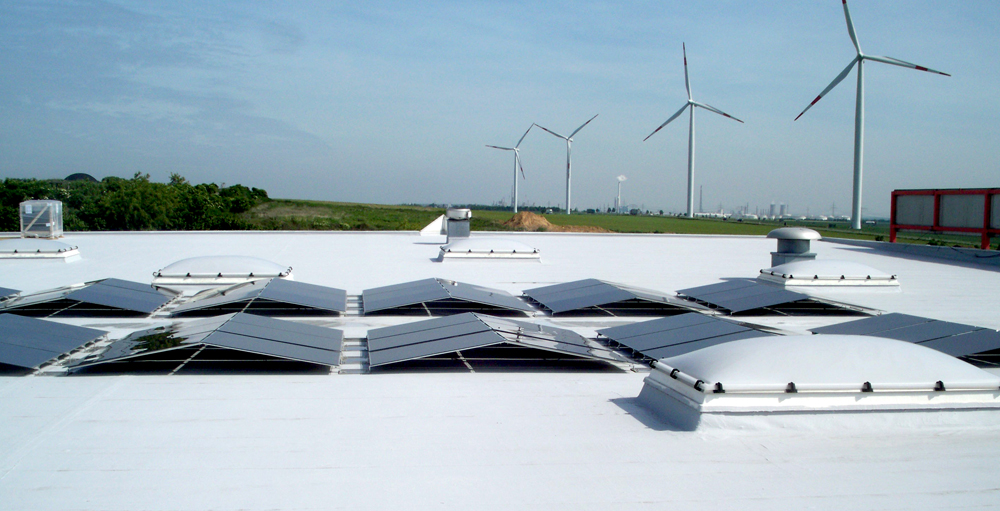 By Paul Jacobs,
SIG Design Technology's Installation and Training Manager
Colder and wetter months influence the way roofers work in several respects. Liquid waterproofing systems and adhesives can be most at risk as reduced ambient temperature does affect both stored and applied products.
As the temperature drops, liquid products can thicken which makes them harder to work with in two ways; their simple application and in achieving the correct application thickness. If product is applied too thickly, it's going to increase both coverage rates and costs. If the product is applied unevenly, there may be areas that do not comply with the manufacturers minimum thickness requirements which can lead to problems later.
Low temperature can also lead to extended drying times of all layers including any primers, fillers or sealants. This can lead to delays in subsequent layers being installed or a greater risk of surface damage, discoloration or pitting, should a shower or dew or frost occur overnight.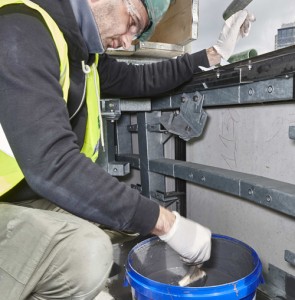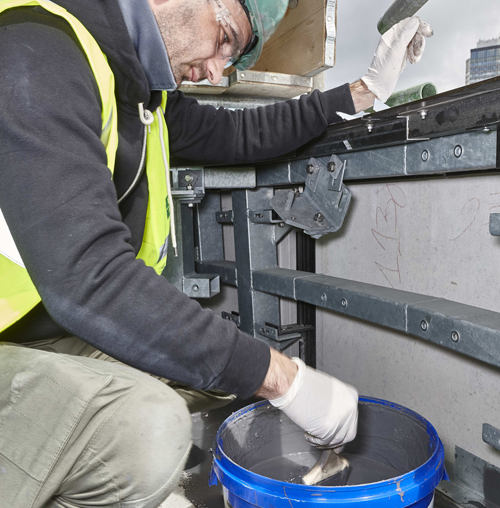 Wherever possible, avoid storing product on the roof during extended spells of low temperatures. You might also consider using a warm water filled bath or container to elevate the temperature of tins of product to workable levels. For safety's sake, never use direct naked flames to warm products and be very careful that the water temperature is closely controlled and monitored. A project specific risk assessment must be undertaken to ensure the safe operation of "warming" of products.
Also remember that the substrate can be affected and by applying a warmed product to a very cold substrate can still adversely affect a successful installation.
Consider work-in-progress elements and review the weather forecast. If the temperature is due to rise later in the day, undertake non-temperature critical operations in the morning and delay the start of field area applications until the temperature has risen sufficiently.
If you have any concerns or questions about any aspect of winter working with any of our range of waterproofing solutions, just call our technical team on 01509 501731. They can advise on what options are available to help you get the job done correctly.  www.singleply.co.uk/about-us/meet-team/
RW7tradersnotdisruptedduringrefurb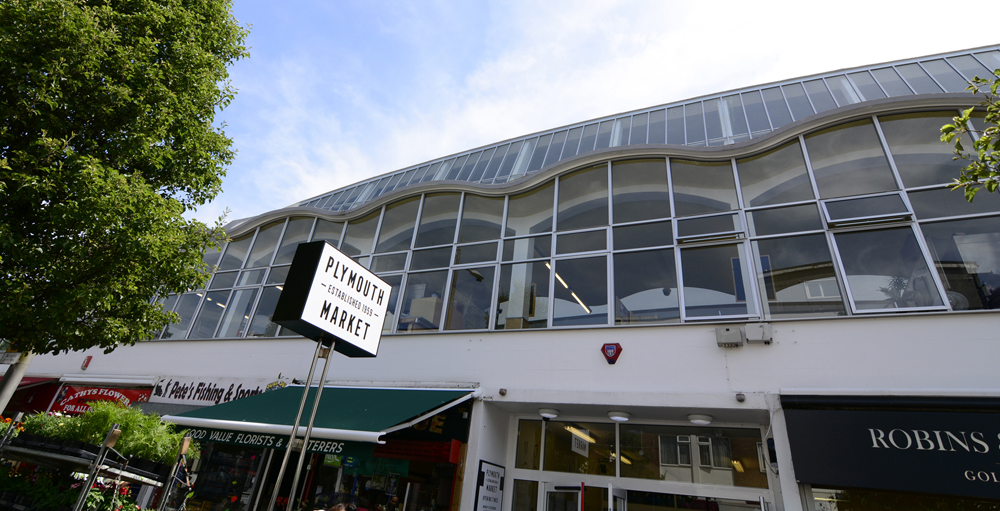 It was business as usual at Plymouth Market while the roof was refurbished with the low-odour, Hydrostop AH+ liquid waterproofing system.
The building is an important local shopping facility, housed in a tall Grade II listed concrete building with a distinctive curved shell formation for its main roof.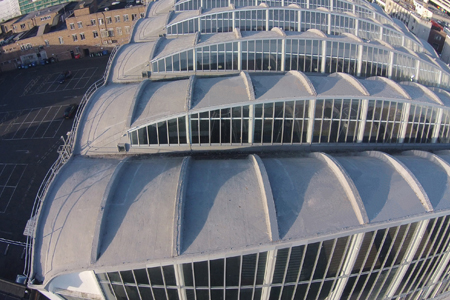 This building replaced the previous market structure destroyed in World War II bombing and is included on the Statutory List of Buildings of Special Architectural and Historical Interest.
Over the years, the roof membrane had deteriorated with multiple leaks emerging. Repairs were challenging because of the market needed to stay open.
Working with SIG Design & Technology, roofing contractors Clegg & Shortman chose the liquid waterproofing system, Hydrostop AH+. Their installation team dealt with difficult access due to the building's elevation and the steep slopes of the roofing shell waves.
Hydrostop AH+ is a one component product which is very low in odour, fast-curing and fully reinforced with polyester fabric. The non-solvent based liquid presents no COSHH or disposal issues. It can be applied under practically any conditions – even as low as the 0˚C temperatures experienced during the winter of the refurbishment.
RW7contacts

Daniel Bosworth, Design Manager
Emma McLaughlin, Technical Support Advisor
Sara Jelly, Roofing Academy Manager 01509 501 738
General enquiries: 01509 505 714
Technical help: 01509 501731
Email: [email protected] or [email protected]