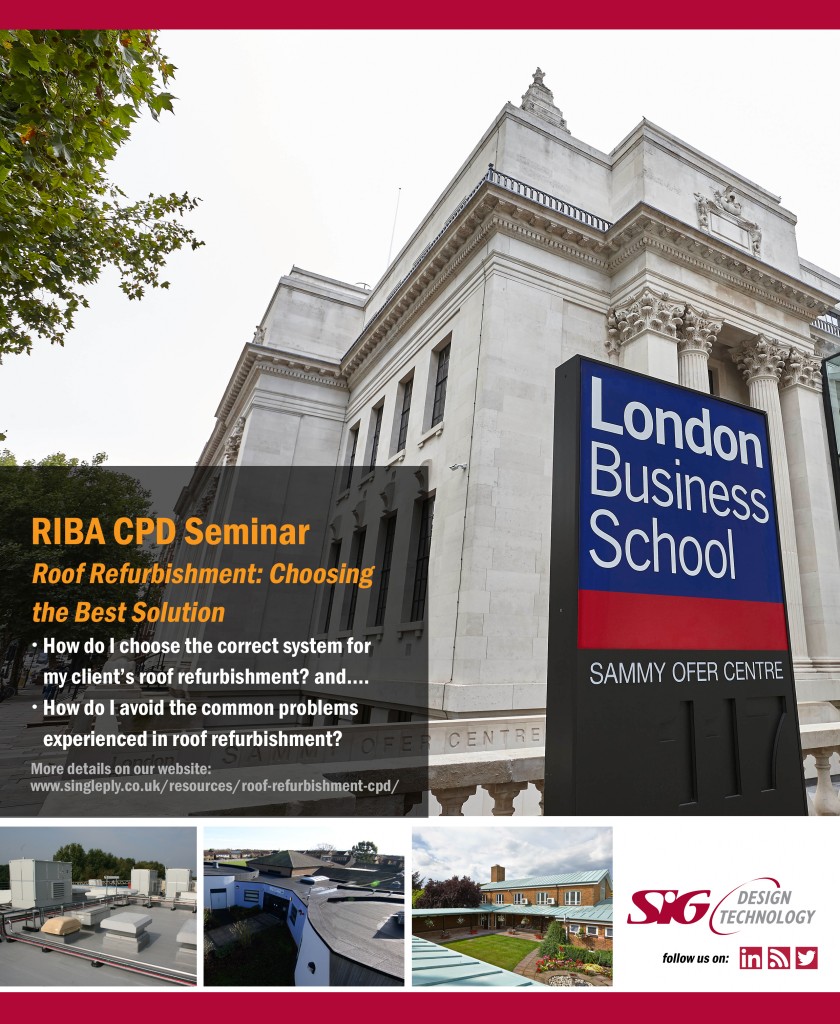 Roof Refurbishment: Choosing the Best Solution CPD: Information Pack
Our CPD Seminar, 'Roof Refurbishment: Choosing the Best Solution' is approved by the RIBA CPD Providers' Network.
This seminar seeks to equip you with a simple structural approach to understanding the flat roof refurbishment process, what to expect from a roof survey, and how to decide whether a flat roof needs stripping or an overlay. You'll be able to apply this approach time and time again to ensure maximum longevity for a variety of roofing systems.
What will we learn about Roof Refurbishment?
The new seminar sets out a step by step process to help you deal with a flat roof you come across in your work. We look what should be included in the roof survey, how the condition of the roof will influence the design and finding the right solution for your roof.
 Information Pack
We have produced a pack for CPD co-ordinators to help organise your seminar with us.