#PerfectRoof Step 3: Meet the Regulations
As building performance standards become more complicated, staying up to date with recent regulations becomes a full time job, not to mention the new ones such as BB93 on Acoustic Design of Schools. Lack of awareness of any changes and how they affect roofing components, can lead to specifying the wrong thing.
#PerfectRoof Step 3: Ensure you meet all the Statutory Requirements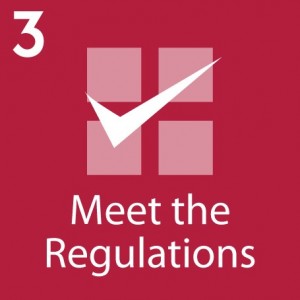 If you're relying on manufacturers to design your roof, they may not have enough technical expertise and experience to keep up to date with changes in regulations for the building types you work with. If their service stops when the project is tendered or hands over to a third party, there may be gaps in knowledge that you won't know about until the building inspector starts poking about on site.
Don't run the risk of remedial works to get your roof signed off. Use an independent design service  for full technical support throughout the design process and on site. Then even if the regulations change, you'll be protected
How we can help – Top quality Technical Support
Our design team can provide much of the information needed to ensure the roof's design and the performance it is expected to deliver, and our service doesn't stop until the roof is completed. Here are a few examples of what we provide:
Compliance with statutory requirements, planning regulations and product standards
Liaison with you and your M&E Consultants on BREEAM and other sustainability matters
Exposure ratings and wind uplift calculations
Thermal and acoustic insulation performance calculations
Condensation risk analysis
Drainage and water run-off calculations
Lets take a look at Step 4: Confidence in Supply.
Want to know more about the technical support we provide? Contact us via one of the methods here, and don't forget to find out about our free roof installation monitoring services in Step 6.
Next