#PerfectRoof Step 5: Experienced Contractors
However good a roofing system is, an inexperienced contractor can cause a failure that may not be detected until later. Whilst high quality workmanship will guarantee your roof's performance for the required lifespan, poor workmanship means having to go back to site to supervise remedial works, at your inconvenience and cost to your client.
#PerfectRoof Step 5: Use Reliable, Experienced Roofing Contractors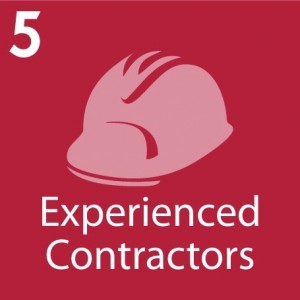 Roofing contractors are highly skilled individuals, with a critical role in the success of your project, both aesthetically and of course in terms of performance.
Working in partnership with your main contractor, a good roofing contractor knows the products, their limitations and how they interface with others. Make sure you choose an accredited roofing contractor who knows how the whole roof works as one, and who will integrate the system with the rest of your building so it performs well and looks great too.
How we can help – DATAC Accredited Contractor Scheme
With our SIG Design & Technology Accredited Contractor scheme (DATAC), we can ensure the roofing systems we design are installed exactly as they should be.
Only Experienced Roofing Contractors are invited to join DATAC. To qualify they must:
Demonstrate an exceptional knowledge of a particular roofing system
Have an on-going, proven record of installing it
Have suitable management skills and quality-assurance procedures
Be members of a relevant trade association
Have up-to-date insurance cover
The DATAC scheme is managed by our dedicated Roofing Academy, which builds relationships with our contractors to enable them to achieve and maintain accredited contractor status. A proactive team ensures our contractors develop and maintain expertise in the system for which they are licensed. https://www.singleply.co.uk/datac/application-process/
As an essential part of our service, we will only recommend DATAC contractors to install the systems we have recommended to our client. Using our database of DATAC contractors, we select appropriate contractors depending on their ability to successfully manage and deliver the project and these are recommended to the client and invited to quote for the work.
Lets take a look at Step 6: Monitored Installation.
Want to know more about DATAC?  Visit the DATAC pages here
or Contact us via one of the methods here.
Next