Why is Zinc Roofing and Cladding so Popular with Architects?
We've had a lot of interest over the summer from architects wanting to use Zinc in their projects, and now the summer is drawing to a close, the interest does not seem to be abating. So much so that we've expanded our team of specification managers!
Since we launched our new partnership with NedZink in the spring, we've been able to provide 'fabricated in the UK' Zinc systems. The service is supported by metal processing expert Steadman & Sons (an SIG company based in Carlisle) and Bolton fabricator Metal Solutions, enabling specifiers to get fast access to a comprehensive range of zinc roofing, cladding and accessories.
So we can get high quality zinc roofing and cladding, fabricated in the UK, to projects nice and quickly, but why do architects like Zinc so much? These are our thoughts on the matter.
Why architects like to Specify Zinc
1. Zinc is beautiful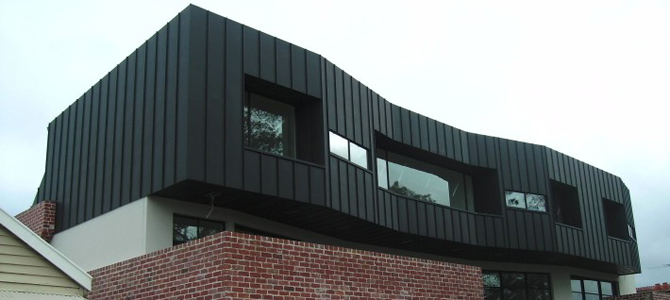 There's nothing like a real metal roof. It looks great, it photographs well and its crisp lines can really bring out the qualities of a building design. Zinc can look really spectacular.
Today you don't need to rely on time to create a good patina on zinc, and there are a range of finishes available. As well as the natural finish, NedZink comes in prepatinated finishes including NedZink NOVA, a lovely even matt finish, and NOIR, a uniform very dark grey version which can look nearly black on a roof. NOVA is also available in a range of textured finishes from grooves to fish-scales, produced by rollers during fabrication.
2. Zinc can be used on the whole building envelope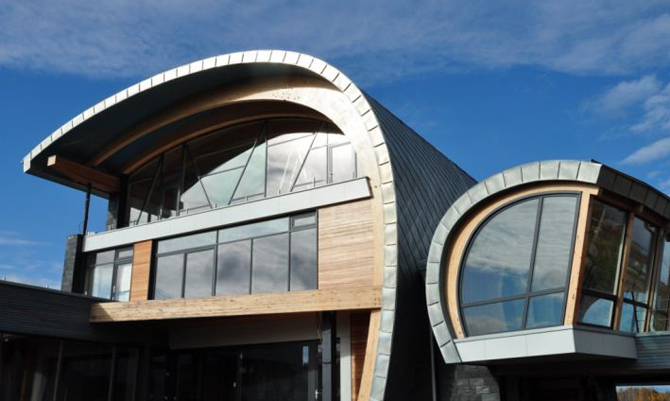 We're constantly surprised at the ingenuity of architects designs. They are always pushing the boundaries to create ever more beautiful buildings, and zinc plays its part in that.
Because zinc roofing and cladding can perform well at pitches between 5 and 90 degrees, it can be used all over the building envelope. As a thin (commonly 0.7mm) material, it can be shaped to follow curves and angles, and is a perfect cladding material for your more unusual forms. Have a look at the gallery for examples of NedZink used in all sorts of ways.
If you want to go below 7 degrees, you might want to switch to single ply membrane in parts of your roof. Because we're not simply a single material supplier, our design service can help you integrate a zinc roof with other materials. Just get in touch with your questions and we'll advise on the best options to bring the results you want.
3. Zinc has a very long service life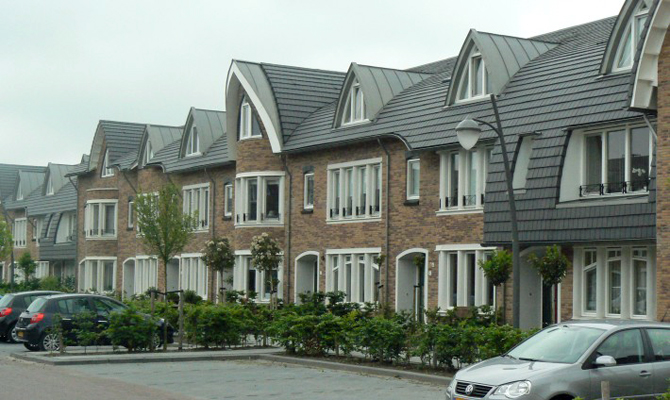 Zinc is weatherproof, corrosion resistant, and not degraded by Ultra Violet light. A patina on the surface protects it from moisture. As a result, zinc roofing and cladding has a very long service life, and can in theory last up to 100 years without degradation. There are examples of NedZink in both Belgium and The Netherlands in excess of 100 years.
The long life of a zinc roof makes it cost effective when considering whole life costs, but in fact zinc roofing can also be cheaper to start with – it compares really well at the moment to alternative metals such as copper and lead (of course) and even stainless steel.
The material is also 100% recyclable and takes just half the energy to produce from ore than steel or copper, and a quarter of the energy required for Aluminium.
4. Zinc is a safe way to specify a metal roof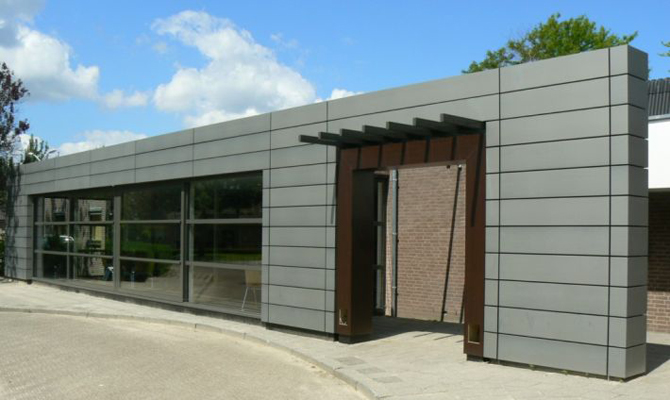 Compared to other metals, zinc is cost effective to buy, and this makes metal theft very unlikely with a zinc roof, unlike lead, copper or even stainless steel. SIG Zinc & Copper BDM Paul Cousins has never encountered a zinc metal theft incident in 20 years working with Zinc in construction.
If you want a metal roof, zinc is likely to be the most cost effective, and the least likely to succumb to theft.
Helping you specify Zinc Roofing and Cladding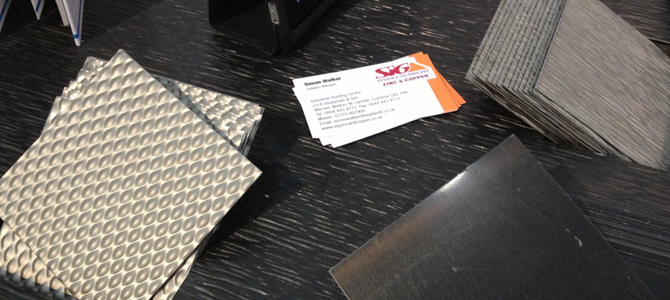 If you want a zinc roof on your building, get in touch with us for a full impartial design and supply service.
The benefits of using SIG Design and Technology to help you with your zinc roof include:
A fully conversant technical team with decades of experience;
Free advice on design and detailing;
UK Fabrication, including bespoke designs;
Reliable supply by SIG plc, our nationwide logistics network;
Installation by a trained and DATAC approved contractor;
Full technical support off site and on site including inspections;
Professional Indemnity Insurance for all our advice and design work;
Full system guarantees.
Full system guarantees are particularly popular with clients because it means if you do have any problem with your roof there is one point of call, and no problems between the material, accessories, design and fixing.
More Information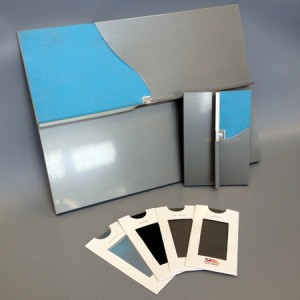 Get in touch with us to discuss your zinc project and we'll introduce you to Category Manager Simon Walker and BDM Paul Cousins who can answer all your zinc questions.
Want to see the Zinc in the flesh? Apply for a set of samples here.
Download the Zinc Roofing and Cladding brochure
Download the Zinc gutters and ancillaries catalogue
See more downloads including technical handbook and datasheets on the Zinc and Copper website
Read more answers to common questions about Zinc from our post back in March
Subscribe to this blog to receive free technical advice on zinc, green roofs and single ply membranes
Any questions? You can also comment below, and feel free to share this post with your colleagues if its useful.