Treehouse Roof Waterproofing: Luxury, Longevity and Sustainability
We've published a new case study about waterproofing the Tree House on the Lake, a luxury lodge on the Clowance Estate near St Ives in Cornwall.
The two-bedroom, 70m2 forest retreat was built by Blue Forest, the world's leading treehouse consultancy, and the treehouse roof was waterproofed by DATAC accredited contractor Marnick Roofing.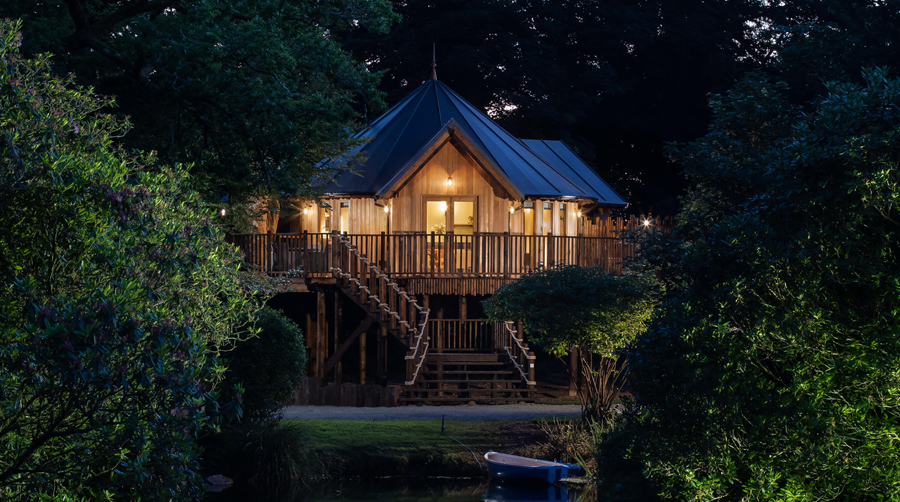 The treehouse is a striking design with a circular plan, an external balcony and dining deck. Several conical and steeply pitched roofs give the treehouse its striking appearance and also provide quite a challenge for the team to detail and execute the complex valley interfaces and a curved fascia.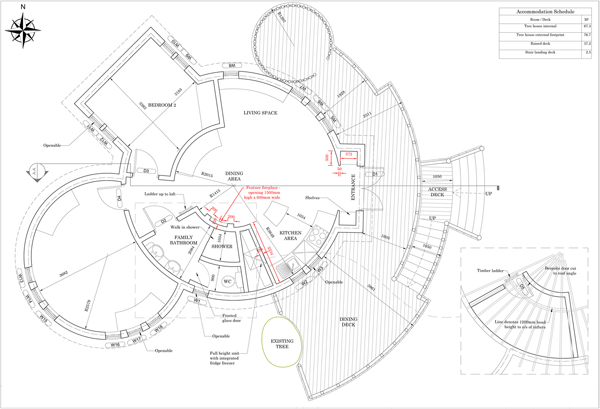 Treehouse Roofs are traditionally waterproofed with cedar shingles; however, in this case dark grey Armourplan P Single Ply membrane with mock standing seam profiles was chosen.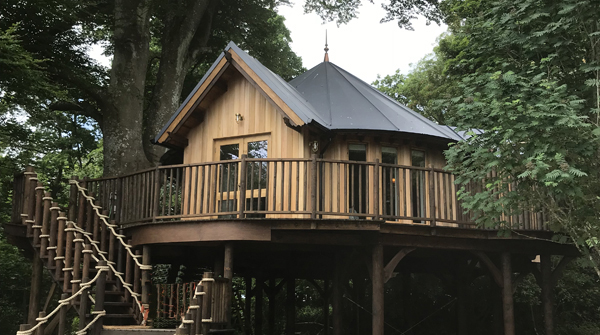 The Armourplan P system provided not only excellent aesthetics and longevity but suitable sustainability credentials; IKO;s Armourplan Single Ply roofing membranes are the only single ply to be manufactured in the UK, and all waste at point of manufacture is recycled.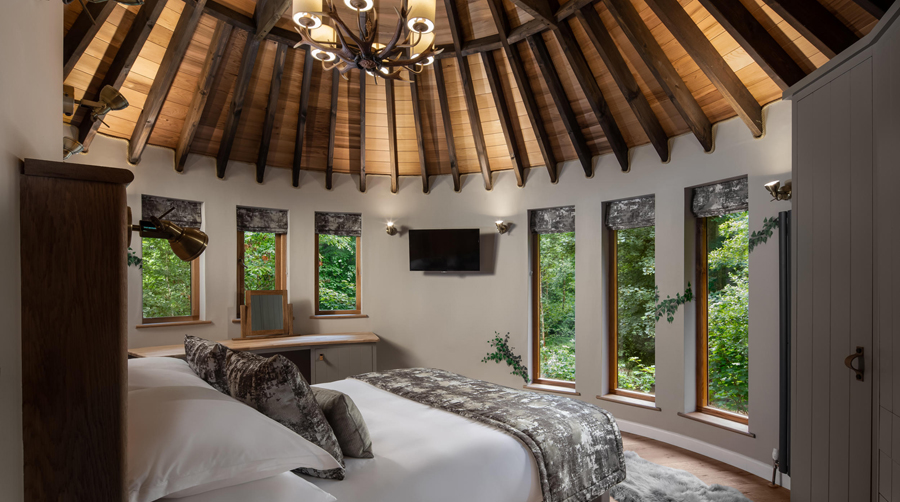 Simon Payne, Director of Blue Forest confirmed;
"We are delighted with the dark grey colour of the membrane and standing seam profiles seamlessly interfacing with the timber elements and the surrounding environment.   

"The inclusion of Armourplan P membrane on a sustainably resourced structure and cladded project speaks volumes for the credibility of not only this product but PVCs generally and should be welcomed and celebrated by all."
More Information about Treehouse Roof Waterproofing