Our Top Ten Roofing Design Blog Posts of 2016
It's December, the sprouts are on and as per tradition, we're counting down the top ten blog posts.
So which are the most popular posts we've written on our roofing design blog this year?
Here is the first half of the top ten, in reverse order. Next week we'll share with you the top five. Have a look at what you missed, tell us what you want to read about, and maybe you can help us write about what you want to know in 2017.
Cue the music…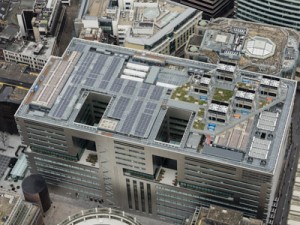 Scraping in at the bottom, as it should, is our case study of the hot melt roofing at 5 Broadgate.  When Make Architects needed a waterproofing solution for their latest project in the City of London they turned to IKO ParmaTEC hot melt. In this case study we set out why and share with you some pictures of this particularly challenging roofscape.
Shortly after the roofing was completed Make partner Ben Stuart, who was package architect for the roofing, basements, structure and services on 5 Broadgate described the roofing strategy when he presented at our #PerfectRoof seminar in October 2014. Don't forget to read all about the amazing hot melt roof at 5 Broadgate.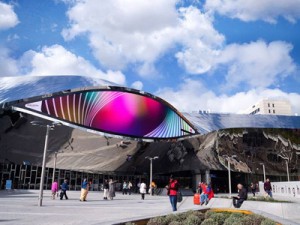 We only published it last month, but our Live Blog of the #PerfectRoof Seminar has swept all before it and snuck in at number 9.
The seminar on 23rd November featured two speakers on Birmingham New Street, some very astute advice on Insurance Backed Guarantees and the launch of our Flat Roofing Specifiers Checklist (which you can download from a link on the live blog). More about the checklist in the new year, so don't forget to sign up to get more posts.
The live blog features some jaw dropping slides from Stephen Ashton of Atkins so don't forget to pop over and check it out.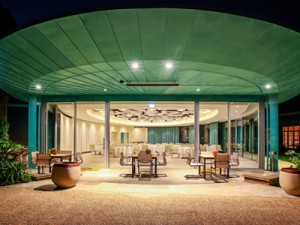 This is the first of our top ten blog posts to arrive from our sister site at SIG Zinc and Copper, which you also get if you subscribe to this blog via email. It's the story of a fabulous copper clad ellipsoidal wedding venue in Hertfordshire, as told by the structural engineer, Michael Wright of AECOM. Another recent post, it has garnered huge traffic very quickly because of the compelling nature of the subject matter.
As well as the stunning photography featured in the post, you get to read Michael's description of a genuine collaborative approach between architect, interior designer, engineer, main contractor, materials supplier (that's us) and specialist subcontractor CEL group. Between them the team brought about a gravity defying spectacle that, given the same team, you might be able to reproduce in your own work. Read the story here.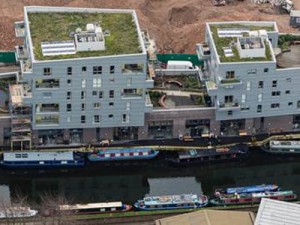 Over two years ago we published a post by Ross Finnie called 'Blue Roof: Why it is a Bad Idea'. It created a lot of interest and some controversy. Ross' message was that there are better places to keep rainwater than on the roof – for a number of good reasons. Two years on we revisited the topic to see if things have changed, and this blog post was the result.
And are we still right? Yes, though the definition of a blue roof has changed. As Ross said at the Seminar last month, keeping large quantities of water on your roof is never a good idea, but the industry evolves to deal with the pressures of particularly urban environments. Found out more about the current advice by reading the blog post here.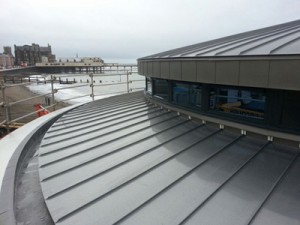 Our first half of the top ten ends with a post about metal roofing on the coast. Metal remains one of the most popular materials for roofs – but can you use it everywhere? Some of the buildings that best suit a metal roof and the crisp lines and functionality it provides are on the UK coastline. Just think about the minimalist lines, sweeping roofscapes and dynamic views for a moment. And then think about the severity of the weather.
You can use metals in a coastal environment, but you do need to use the right product, in the right way. We wrote this post because so many enquirers ask us about it, so pop over to the post on the Zinc and Copper blog and tell us what you think.
So that's the first five of the top ten, we'll reveal the top five next week. It's always fun to find out which post has won, and there are plenty more useful blog posts on the way there. Don't forget to subscribe to see future posts in your email inbox as they are published.
In the meantime, let us know in the comments below, on twitter at @SIGDesignTech and @SIGZincCopper or via our myriad of contact options, what you'd like us to blog about in 2017. We're here to help.