The Top Five Roofing Design Blog Posts of 2013
Last week we kicked off our top ten roofing design blog posts with numbers ten to six. Here are the top five most read roofing design blog posts this year – is your favourite at the top?
Cue Fluff Freeman…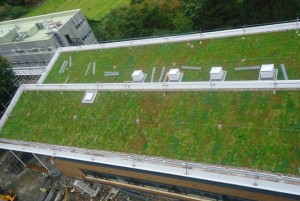 We're often asked about the weight of a green roof, because it's something specifiers need to consider when deciding which system to use. To help you compare the options, we produced a table of the different types of green roofs we provide, including information about different applications, weights, heights, maintenance and irrigation needs. It was one of the most popular downloads we blogged about this year. See it here.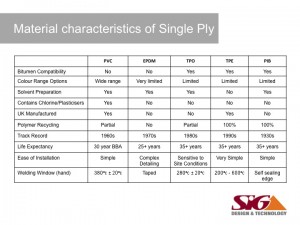 This post looked at key factors to consider when choosing which single ply roofing membrane suits your project. We looked in detail at sustainability, cost, track record and lifespan of PVC, EPDM, TPO, TPE and PIB membranes, and indentified the factors essential to guarantee performance. Many manufacturers will avoid giving you this information if it means you won't choose their product, but because we are product agnostic, we can recommend the right system whatever the circumstances. Read about your options here.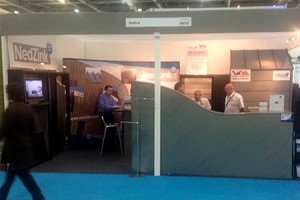 Ecobuild in March this year was a huge success for us. We launched our partnership with NedZink and joined them to showcase their range of innovative zinc products.
This post highlighted some of the questions our many visitors asked including choosing the right finish for fascias, how to use zinc with SIP panels and how zinc can be used as a low-maintenance alternative in local authority property.
And the runner up is…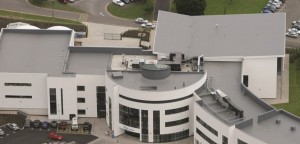 Another information table post, this one introduced the generic types of single ply roofing membranes available in the UK, looking at their advantages and disadvantages. A precursor to the 'What to Consider' post at number 3 in our chart, we think it was so successful because it included a downloadable table of the material characteristics of different membranes. We'll be doing more useful stuff like this in the new year.
And here's our number one: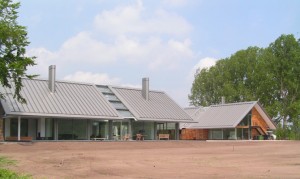 The title says it all really! Zinc Roofing and Cladding are incredibly popular and since we launched our NedZink range of zinc products and accessories the response has been fantastic.
This post, which set out some of the great qualities of zinc in architecture, with illustrations, was read by twice as many people as read its nearest competitor. In the new year we'll be doing more with zinc, but in the meantime you can check out our dedicated zinc and copper website, and if you have a project for which you're considering using zinc, why not ask for a set of samples so you can show your clients the available finishes?
Tell us what you want to read
So that's our top ten most popular post this year. Were they what you expected? Was there a post you found useful which didn't make the top ten? Or have we not written that post you'd like to read yet? We'd love to hear from you, and hope to include your suggestions in our plan for 2014 which already includes some new product choices, and many more useful and technical posts. Subscribe to the blog so you don't miss any.
It only remains for us to wish you a Merry Christmas and a Happy New Year. See you in 2014.