Protecting Britain's Heritage: The Old Toll House, Stratford upon Avon
The Old Toll House is a ten-sided, Grade 1 listed Toll House which sits next to Clopton Bridge, a Scheduled Ancient Monument in historic Stratford upon Avon. It was built in 1814, originally to collect tolls, and was then used for a site office for the neighbouring timber yard for over 150 years. Having fallen into disrepair it was listed on Historic England's Buildings at Risk Register, and has now been refurbished and given a new lease of life by Stratford Historic Buildings Trust, with support from Historic England, the Architectural Heritage Fund and the Heritage Lottery Fund.
Watch a video of the restoration project and the completed building here:
The Old Toll House EDITED MASTER from firstlook on Vimeo.
Repairs included the installation of a new roof and internal mezzanine floor, extensive repairs to the historic fabric of the building, two new staircases, plumbing and electrical installations and a new water supply.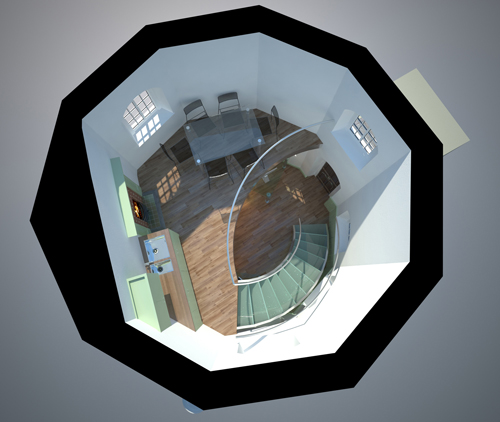 The restoration has preserved the historic building fabric and provided it with a new use as office space at ground floor and mezzanine level. In addition, the project has included a public display area in the basement and a range of activities exploring the history of the Toll House and Stratford's wider industrial heritage.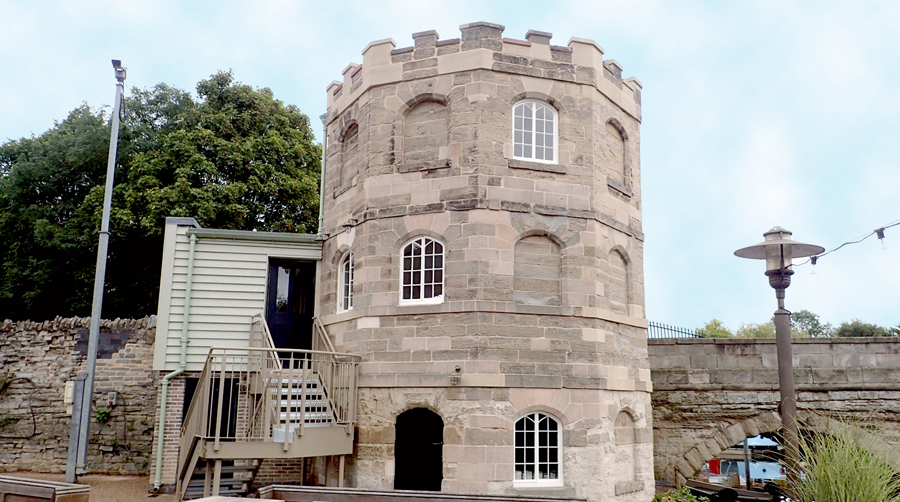 Waterproofing The Old Toll House flat roof
With their knowledge of roofing solutions for conservation projects, SIG Design & Technology applied their expertise during the specification and installation of the Tollhouse's cold deck roof coating. You can find out about the choice of product and its application in our latest case study.
Andy Chamberlain, Contracts Manager at contractors Stone Edge, said:
"The challenge of working on this building was a tight site compound, which is located in the grounds of a public house and adjacent to a major route into Stratford-upon-Avon.

"SIG Design & Technology designed the material for the roof to work with minimal falls for the gutters and a very shallow roof, which was rebuilt as the existing one was."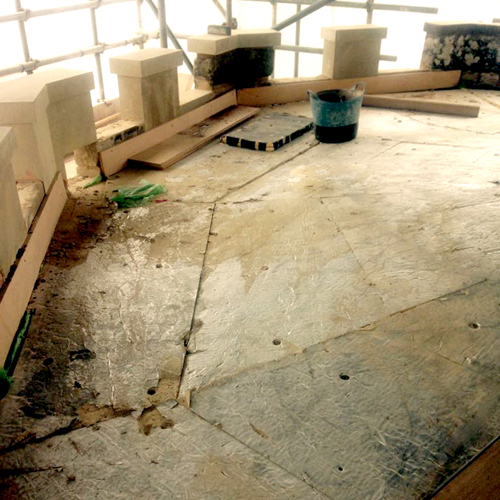 The Hydrostop AH+ roofing system was chosen due to its suitability for the shallow roof and its guarantee of up to 25 years. Hydrostop AH+ was used as an alternative to lead – traditionally used on buildings of this age – due to its ability to be used on a shallower pitch, and to avoid the risk of lead theft.
Kevin Bond, Stratford Historic Buildings Trust Chairman, said:
"We are absolutely delighted with the quality of the restoration and refurbishment works which have transformed what was a neglected part of Stratford's heritage."
Following the restoration, the Old Toll House was officially reopened at a civic ceremony in September 2017.
More information on The Old Toll House project