SPRA AWARDS
SIG Design & Technology's team has scooped two awards for its quality of people in the 2019 SPRA awards.
Steve Cleminson certainly stood out from the crowd by winning the category, Outstanding Contribution to the Single Ply Industry.
SIG's popular trainer, Nigel Fields was selected as highly commended as best trainer of 2019.
Steve Cleminson
Steve is the businesses's former technical director. With a BSc. degree in Building Technology, Steve is a former member of the SPRA technical committee and TC task groups, contributing to the development of British standards. He chaired the Falls & Drainage task group.
Steve has facilitated the exponential growth of our SIGE-division  business while his department has acquired a sound reputation in delivering roofing excellence in design, compliance, agnostic product selection, installer training and monitored installation. In 2018 the team delivered in total no less than 4265 CPDs and courses, specifications, designs and the output includes 1111 technical site visits.
Steve also led in the establishment of SIG Design & Technology's training academy, initially based at Shepshed. The academy's reach has grown, extending to four bases. In 2018, the academy delivered 97 BCP approved training courses, of which 50% approx. were in single ply. 
Nigel Fields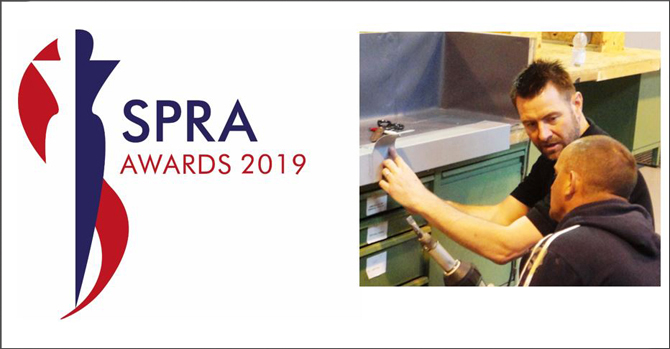 Today, Nigel Fields is a highly popular trainer at SIG Design & Technology's training academy. In 2018, the academy delivered 97 BCP approved training courses, of which 50% approx. were in single ply.
Nigel first joined SIG D&T in October 2011 as site support engineer and trainer. His key role was to provide practical and technical support to the company's accredited contractor network DATAC, in-house and branch sales forces, architects and main contractors.
Today he specialises in training installers on IKO's Armourplan (mapped to NVQ level 2) and FDT's Rhepanol and Rhenofol membrane systems. He is shortly to lead on Hydrostop AH+ liquid waterproofing courses. In 2018, Nigel ran eight membrane courses and three SIG Roofing branch courses.
Nigel leads as field technician for Wates roofing projects and also undertakes the majority of the Wates training courses at Shepshed. He is the lead demonstrator for client/guest visits and the Health & Safety specialist for D & T's eight field technicians who deliver national coverage.
More broadly, Nigel also manages SIGnature BUR inspections and he is heavily involved in the development of a new, dedicated site inspection iPad friendly "app".
"Nigel is a really good trainer and delivered a really enjoyable and informative course. He covered single ply installation in great depth using both course material and personal experience to demonstrate and advise on real world situations. He uses visual training i.e.; pictures and videos so candidates see multiple scenarios which aren't generally available in  a skills training centre.
"There's plenty of time for trainees to ask questions and get the right answers. He has a lot of helpful knowledge."