SIG Roof Lines: The RIBA Journal November 2014
This week the November 2014 issue of RIBA Journal was published, complete with our second technical guide: SIG Roof Lines.
SIG Design & Technology are partnering with the RIBA Journal to help supply architects with impartial, useful advice on designing flat, green and metal roofs. 
This issue features: The beautifully flat zinc rainscreen cladding on British Tobacco's new HQ in Bristol, Best Practice Guide on Metal Roofing and Cladding and the use of pre-weathered zinc on two contemporary homes in Hertford.
In this post you will find additional resources to help you in your roof design choices.
As Above, So Below: British Tobacco HQ, Bristol
The RIBAJ interviewed Andrew Boardman of AWW about how and why they used Proteus HR Rainscreen Cladding with NedZink NOVA on the new BTL HQ.
Extra Resources:
Going Undercover: Best Practice Guide: Metal Roofing and Cladding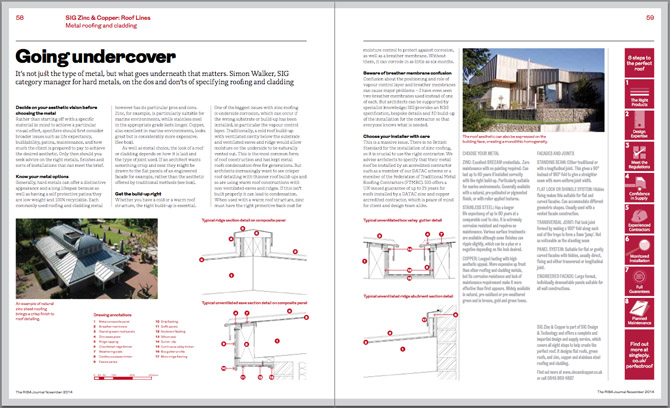 Simon Walker, category manager for zinc and copper at SIG Design & Technology  set out five top tips on successfully specifying metal roofing and cladding and compares products and facade and joint options.
Extra Resources:
New Take on the Old: Two Contemporary Homes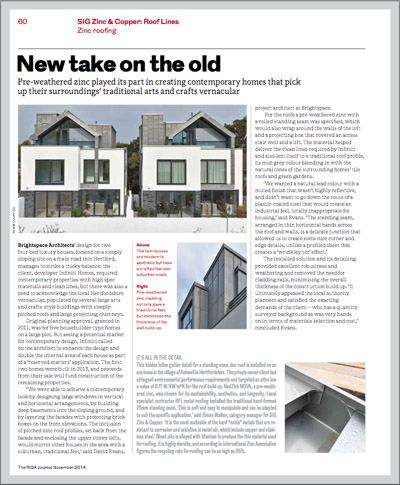 The RIBAJ interviewed Brightspace Architects about their choice of zinc roofing and cladding to add character to a pair of houses in Hertford.
Extra Resources:
8 Steps to a Perfect Roof
Designing a perfect roof has never been more challenging, but SIG Design and Technology have put together an 8 step guide to identify the challenges and ensure your design meets your client's requirements.
Here are our 8 steps to the Perfect Roof.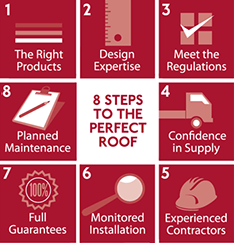 Click the links to find out why they matter and how you can tick them off your To Do List.
Keep in Touch
We hope you enjoyed the second SIG Rooflines edition and look forward to sharing more roofing advice in January.
We'll be continuing to publish technical advice and information here on our blog in the meantime, so feel free to subscribe to our blog for free roofing design advice as we publish it.
Any questions? Please do ask them below or get in touch with us.