SIG Design & Technology wins RCI Pitched Roofing award
Specialist roof design and supply service, SIG Design & Technology, has been named winner of the Best use of Hard Metal Roof category at the RCI Pitched Roofing Awards.
SIG Design & Technology received the award for its work with contractor All Metal Roofing on a project in Poplar, London, featuring elZinc cladding.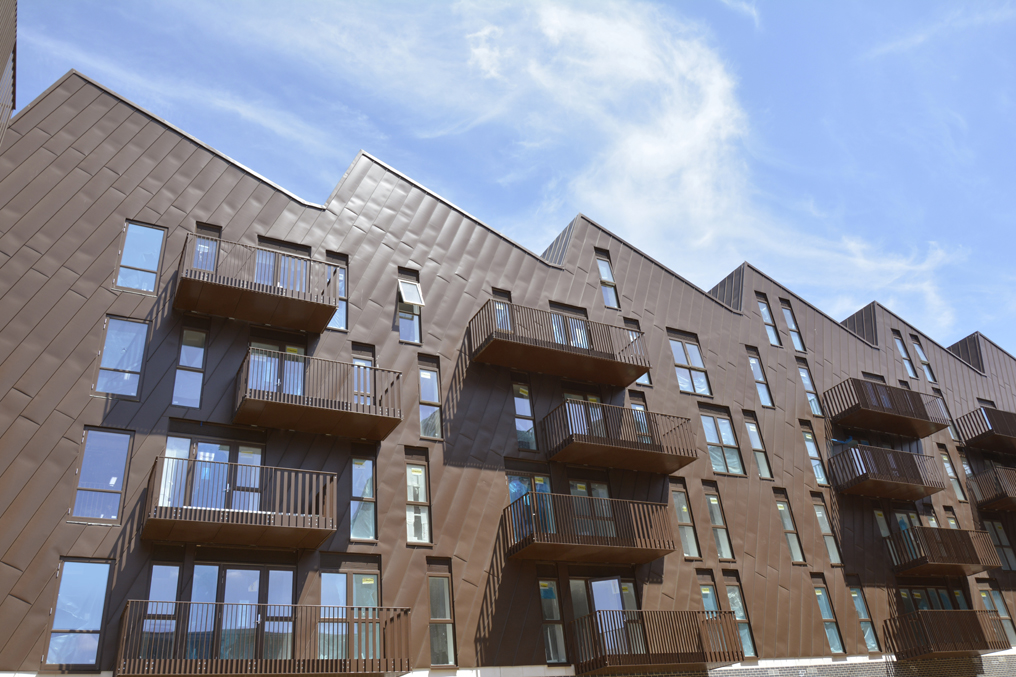 The awards ceremony, conducted virtually this year due to Covid-19 restrictions, recognises the outstanding levels of workmanship, product innovation and design made by companies working in the pitched roofing sector.
SIG Design & Technology's Sales Director, Ross Finnie, said: "This is a great achievement and a testament to the levels of expertise found across both SIG teams. It also shows the real value we can offer to a project by using our knowledge of the sector to work with contractors to create elegant, cost-effective solutions."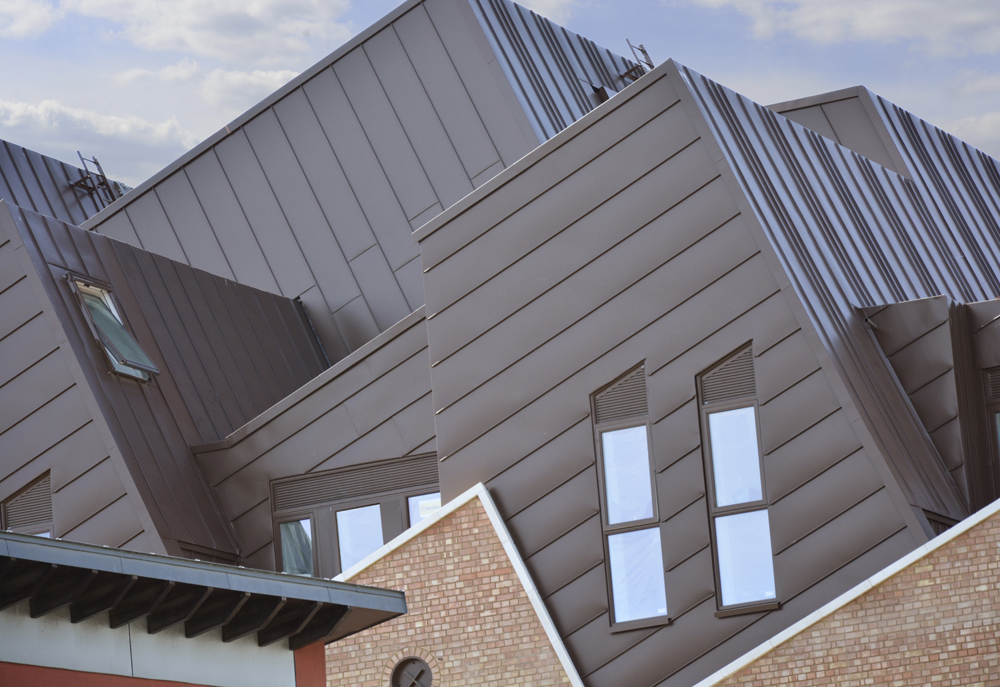 The winning entry, a redevelopment of a 1939 factory building and 1956 warehouse at 83 Barchester Street, Poplar, used elZinc Rainbow Brown supplied by SIG Zinc & Copper. The zinc was chosen for its bronze coloured tone which compliments the existing brickwork. The elZinc cladding also offers protection against corrosion, is cost-effective and sustainable — the zinc used is 100% recyclable.
Project architect Luke Dewey, at Metropolitan Workshop, explained that various types of metal cladding were initially explored, including aluminium and painted steel, but there were concerns over durability and long-term maintenance.
"One of the most important considerations was that the cladding should retain its original appearance for as long as possible," he said.
"This led to a choice between two materials: bronze alloy or pre-weathered coloured zinc. The design team ultimately favoured zinc for its sheen-like appearance, which is very much in keeping with the site's industrial heritage. We also admired the material's ability to subtly absorb and reflect changing light conditions – almost as if it has a life of its own."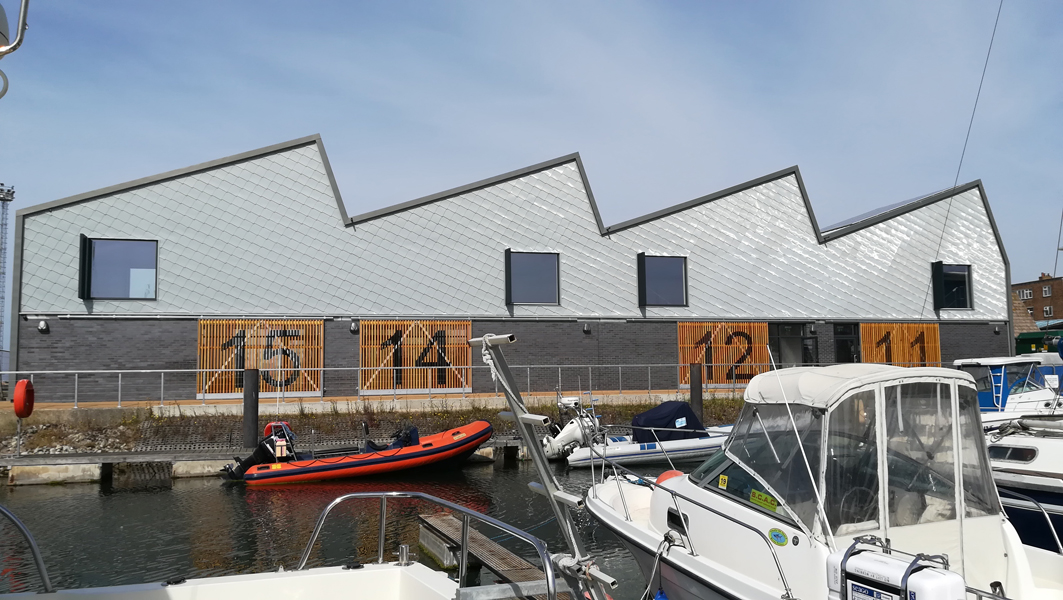 SIG Design & Technology was also 'highly commended' at the awards for its work with contractor Kingsley Specialist Roofing on the Lady Bee Enterprise Centre project at Shoreham Port, West Sussex.
The dockside development is a group of 14 light industrial units at the port featuring an unusual saw-tooth profile which evokes, at certain points, both a wave form and the hull of a ship.
Following consultations with architect ECE Architecture, SIG Design & Technology's sister company, SIG Zinc & Copper, supplied elZinc Slate Advance for the standing seam roof and elZinc Crystal Shingles for the fish-scale cladding, as well as the building's Armourplan membrane gutters.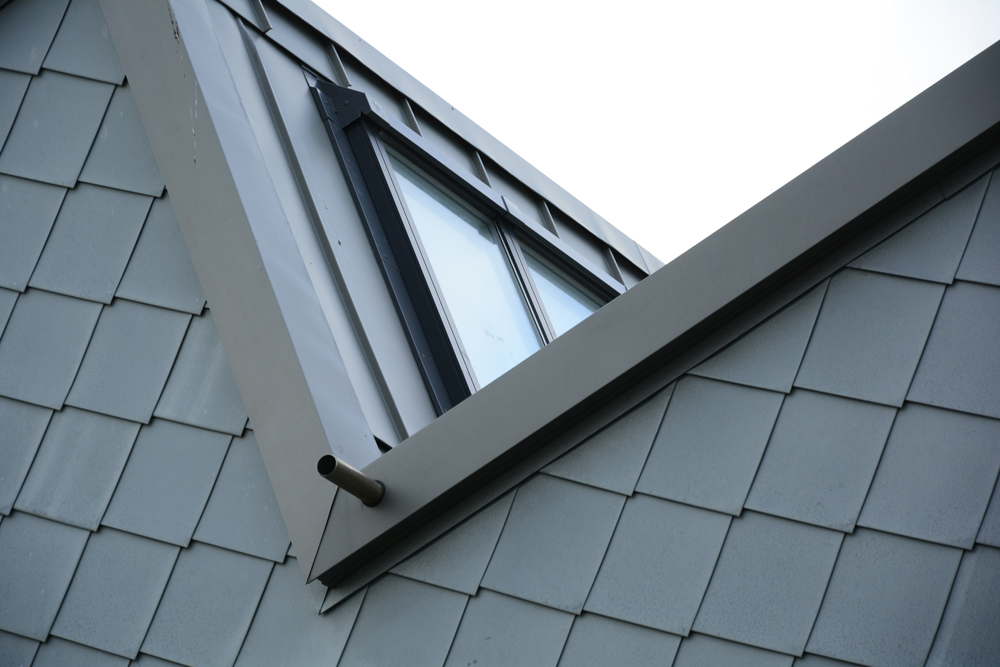 Among the considerations when deciding the roofing material was the damaging effects of coastal sea water. The elZinc Advance range was chosen not only for its appearance but also its protective coating, which provides a barrier to the harm caused by salt spray.
Simon Walker, Category Manager at SIG Zinc & Copper, said: "Both these projects are an excellent example of the benefits that can be gained from consulting with our team of experts early on in a project. I am immensely proud of the work they have done and how they continue to drive best-practise innovation with every challenge they face."
Thinking about specifying zinc for your project? Call SIG Zinc & Copper on 0330 123 1820 or contact us through the website