SIG Design and Technology partners with Build UK
SIG Design and Technology, part of SIG UK Exteriors, is proud to be partnering with Build UK. Launched in September 2015 with an action plan to deliver change, this group is addressing key industry issues and in turn seeks to improve the delivery of projects and drive growth.
Formed as a result of the merger between UKCG (The UK Contractors Group) and NSCC (National Specialist Contractors Council), Build UK brings together many of the industry's largest Main Contractors and leading Trade Associations representing 11,500 Specialist Contractors. It provides, for the first time, a single voice for the whole of the contracting supply chain and offers a real opportunity to transform the construction sector.
Build UK is initially focusing  on the following issues:
The image of construction
The industry's skills needs
Effective pre-qualification
Health and safety performance
Fair payment practices.
SIG Design and Technology's Trading Director, Mike Crook quoted a recent example of SIG D & T's effective skills training at its Roofing Academy: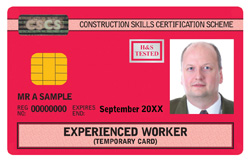 "SIG Design and Technology are committed to improving the skills of the roofing workforce. For example, in a key initiative between SIG, CSCS, SPRA and Roofing Industry Alliance, trainees who have passed a D & T training course in Armourplan or Rhenofol single ply membrane waterproofing and hold the Working at Height CSCS card can now apply for a non-renewable, three year Experienced Worker red CSCS card. The three-year period (formerly 12 months) allows trainees to complete the NVQ or SVQ within the three years and they must register for the formal qualification within 18 months of the single ply course. CSCS expects that the card will be replaced by a skilled five-year card when qualified."
By bringing together Main and Specialist Contractors and providing strategic leadership on these key issues, Build UK can help to drive best practice across the industry and improve productivity.
Watch Build UK's 'Get into Construction' campaign video below or on the Build UK website.