Roofing Awards 2014 – Enter a Roof you are Proud of
Have you worked on a project with a great roof in the last year? The National Federation of Roofing Contractors would like to hear from you.
The NFRC Roofing Awards 2014 are open for entries. The Federation wants to recognise and reward outstanding standards of workmanship and safety and we're asking architects to help us find the contractors they think have produced the best roofs this year.  The awards provide a wonderful opportunity to showcase your design skills and expertise, as well as demonstrating support for roofing contractors.
Categories are by roof type:
Pitched:
Roof Slating
Roof Tiling
Heritage Roofing
Flat:
Reinforced Bituminous Membrane
Single Ply
Liquid Applied Waterproofing
Mastic Asphalt
Metal:
Roof Sheeting
Vertical Cladding/Rainscreen
Fully Supported Metal Roofing (lead/copper/zinc)
There are also Sustainability Categories:
Solar
Green Roof and
Shingles/Shakes.
Does that list make you think of a great roofing project you've seen this year?
Download the entry form in word format or PDF to see a full set of criteria for the judging and full information about how to enter.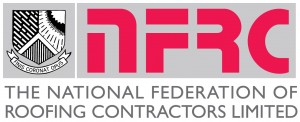 The deadline for entries is 24 January 2014 and the winners will be announced at the Hilton London Metropole on Friday 16 May 2014. We look forward to seeing you at the awards luncheon, and recognising the best roofing projects of the year.