Roofex 2013 Preview
Just two weeks to go until the Roofex show at the NEC in Birmingham – the UK's own dedicated Roofing show. Roofex will brings the whole of the industry together to focus on roofing and related products and services. We thought we'd give you a preview of what you can expect.
Roofing Design Advice
Over 100 companies will be exhibiting at Roofex, you can see the full list here.
The whole SIG Roofing and Roofline group will be at stand 511 right near the entrance. There's a link to a map of the whole show at the bottom of this post.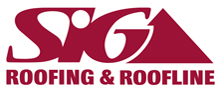 As the largest and most extensive supplier of roofing and roofline materials and expertise in the UK, SIG Roofing and Roofline are the specialists in this sector and can provide:
Impartial technical advice on design and installation
Product planning and materials calculation
Supply chain management
on a huge range of roofing, roofline, rainwater and drainage products.
At Roofex, we will also be offering visitors support in five specialisms:
Technical specialists from all these areas will be on hand at stand 511 throughout Roofex to answer any questions you might have and supply advice, information, samples and literature.
Live Demonstrations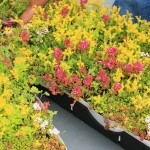 Right behind the SIG Roofing & Roofline stand is the Demo Stand (420), where we'll be demonstrating the installation of LiveRoof Lite, the instant sedum roof from Blackdown Roofing that we profiled in our blog post in February.
Steve Cleminson, Technical Manager at SIG D&T will be on hand to answer your questions.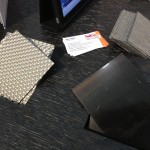 We'll also be displaying our range of NedZink products including new NedZink NOVA and illustrating details between hard metal and other roofing materials such as single ply.
CPD Seminars
CPD on Maximising the 5th Elevation
At 2pm on Wednesday 1st May we'll be delivering our RIBA certified CPD seminar 'Designing and Enabling the Roof to Work Harder' in the CPD Seminar Theatre. Come along and receive an hour of RIBA approved CPD on how to maximise the fifth elevation.
The seminar covers sustainable waterproofing, insulation, green roofing, carbon capture, energy generation, creating amenity space, providing for biodiversity, and a range of other topics. It focuses on correct roof design and how to install innovative products so as to retain the integrity of the waterproofing and it makes reference to British standards and codes of practice. It compares built up and modular green roofs and discusses increasing efficiency of photovoltaic energy capture by the specification of solar reflective membranes.
CPD on Natural Slate Roofing
At noon on Wednesday we'll be delivering the Construction CPD Approved seminar, 'Natural Slate for Roofing – Effective Specification' in Seminar Theatre 2.
Natural Slate is unlike any other roofing material – a working knowledge of slate is vital to achieve good quality, watertight and beautiful roofs. This presentation covers judging the quality of slate, applicable legislation and choosing the most appropriate slate for a specific job.
Training Zone
As well as CPD seminars, roofers will also have the opportunity to brush up their skills by attending the Demo Stand and Training Zones.
SIG Roofing & Roofline is an avid supporter of training, and having heavily supported the NFRC with its Skill Build competition, has invited last year's Skill Build winners will be in the Training Zone with a Slate Roofing Demonstration, showing off their slate cutting skills, creating intricate patterns and demonstrating hook fixings.
Roofing Racers Crazy Golf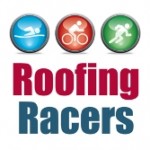 SIG Roofing and Roofline help organise and enter the London Triathlon to raise funds for McMillan Cancer Support and Great Ormond Street Hospital. In 2012 we raised over £15,000 for these charities and hope to do more this year.
At Roofex we'll be launching our 2013 Roofing Racers campaign with the aid of volunteers from McMillan and GOSH who will be running a crazy golf challenge. Try your hand at stand 151 and and if you'd like to join us, have a chat about entering Roofing Racers 2013.
Talk to Us Online
SIG Design & Technology will also be welcoming social media strategist Su Butcher as our guest at Roofex. She'll be helping us build a record of the event and showing visitors how to keep in touch with us via Linkedin, Twitter and of course the blog. Su looks forward to meeting you and helping you out with connecting to our people online.
We hope to see you at Roofex on 1st and 2nd May at the NEC.
More Information