RCi Show 2016 Preview
Just two weeks to go until the RCi Show 2016 at the Ricoh Arena in Coventry. The RCi Show is the UK's only dedicated Roofing, Cladding and Insulation exhibition. We thought we'd give you a preview of what you can expect.
CPD Seminars and Debates
With many roofing specialists and professional associations in one place, there's plenty of opportunity to learn. This year the RCi Show is offering 12 RIBA Approved CPD Seminars, five presentations and two live debates chaired by Ray Horwood, former Chief Executive of the National Federation of Roofing Contractors.
One highlight is Dusty Gedge, President at European Federation of Green Roof Associations, who will present on sustainability in green roofs, on Wed 27th at 1.15 and again on Thursday 28th at 10.40.
Gary Wilburn of HPW who was such a popular speaker at our #PerfectRoof seminar in October where he presented on the Peppa Pig World green roof, will be sitting on each panel debate, which take place at noon on both days.
CPD on a Structured Approach to Roof Design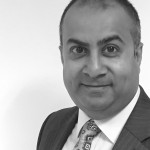 At noon on Wednesday 27 January our Midlands specification manager Hitesh Pattni will  be delivering our RIBA certified CPD seminar 'A Structured Approach to Roof Specification and Design' in  Theatre 2.
The seminar helps answer two key issues to ensure maximum roof longevity:
Choosing the right roofing system for my project
Ensuring the system will meet my client's requirements
Hitesh will take you through a tour of a roofing systems including
Single Ply
Hot Melt
Hard Metals (Zinc, Copper and Stainless Steel)
Liquid Waterproofing, and
Green Roofing
and set out a structure you can use time and time again to ensure maximum longevity on your designs. The seminar will give you  a better knowledge of specific generic roof waterproofing systems and an understanding of the process of how to arrive at the best solution for your client's application.
Along the way, he'll help you comply with British Standards and Codes of Practice, offer a checklist of what you should expect in terms of manufacturer support, provide further sources of information and where to seek further advice.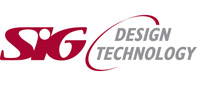 If you'd like to attend the seminar you can just turn up at noon on the day, or visit the seminars page on the RCi website and complete the form, choosing Seminar 3 on 27th January. If you like the sound of our seminar but can't make the show, you can find out more and book it for your offices here.
CPD: Effective Specification of Natural Slate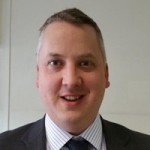 Another SIG supported RIBA Approved CPD Seminar at the RCi Show will be delivered by Steve Pearson, UK Commercial Manager for Natural Slate at SIGA Slate.
This CPD, which will be delivered at 11am on 28th January in Theatre 1, is designed to equip you with the knowledge to specify good, durable, slate roofs, and to dispel some myths about natural slate. Covering the origin of slate and how it's produced will give you an understanding of the manufacturing process, which directly effects what is available to roofers. Steve will cover the qualities of natural slate, common issues and the key legislation to ensure you make informed buying decisions.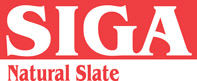 If you'd like to attend the seminar you can just turn up at 11am on the day, or visit the seminars page on the RCi website and complete the form, choosing Seminar 3 on 28th January. You can also book this CPD seminar for your offices here.
Roofing Design Advice at the RCi Show
Over 130 exhibitors including manufacturers, suppliers, installers and the leading trade associations are exhibiting at the RCi Show 2016. You can see the very latest that the best in the industry has to offer; compare and source new products; pick the brains of the experts from leading associations; and hear about the key issues that are going to impact on the roofing and cladding sector in the coming year. See the full list of exhibitors here.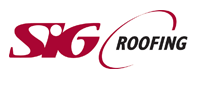 Our parent division at SIG plc, SIG Roofing, are partners at the event and will be at stand D1 right near the entrance. There's a link to a map of the whole show at the bottom of this post. SIG Roofing is the UK's largest specialist supplier of roofing materials, offering a comprehensive range of over 40,000 products for use in every sector of the roofing industry. SIG provides:
Impartial technical advice on design and installation
Product planning and materials calculation
Supply chain management
on a huge range of roofing, roofline, rainwater and drainage products.
At the RCi Show , our team at the stand will be offering visitors support in three areas, including live demonstrations:
Pitched Roofing – SIGA Natural Slate, SIGnature Clay Tiles, SIGA Heritage Stone, TIL-R Breather Membrane, Concrete Ridge Tile, Dry Fix Kits and Lead Replacement Flashing;
Flat Roofing – VerdiRoof Green Roofing, Hydrostop AH+ Liquid Waterproofing, FIX-R Liquid Waterproofing and SIGnature High Performance Torch on Felt;
Industrial Roofing and Cladding – Tile Support System,

Rainscreen Cladding and External Timberframe Solution, with Rendaboard, Weatherboard and an innovative Intumescent Cavity Barrier. 
Technical specialists from all these areas will be on hand at stand D1 throughout the show to answer any questions you might have and supply advice, information, samples and literature.
Live Demonstration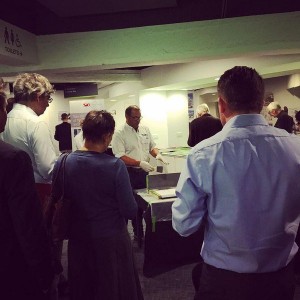 One of the big conversation starters at the #PerfectRoof seminar in October was the demonstration of odour-free liquid waterproofing product Hydrostop AH+.
Out in the foyer of the building centre an operative wearing no mask or breathing equipment and just latex gloves, applied this innovative and extremely safe waterproofing liquid inches away from seminar attendees, which caused quite a stir!
If you'd like to see the product in all its glory and how easy it is to apply, come along to the SIG stand (D1) where there will be demonstrations throughout the show.
Talk to Us Online
SIG Design & Technology will also be welcoming social media strategist Su Butcher as our guest at the RCi Show. She'll be helping us build a record of the event and showing visitors how to keep in touch with us via Linkedin, Twitter and of course the blog. Su looks forward to meeting you and helping you out with connecting to our people online and off.
We hope to see you at the RCi Show on 27th and 28th January at the Ricoh Arena, Coventry.
More Information