Primary School Re-Roofing – a lesson learned
We recently reported on the RIBA Journal interview of the business manager at Layfield Primary School in Yarm, which was having ongoing problems with leaking roofs on its new Foundation Stage and Children's Centre building.
The interview has now been made into a case study and you can download it here.
The case study covers
How SIG Design & Technology were called in and stopped the leaks once and for all;
The likely cause of the leaks on this modern school extension;
The technology used to refurbish the flat roofs and parapet upstands;
An introduction to the SIGnature Torch On system which was used in this primary school re-roofing; and
A handy guide to how to avoid failed flat roofs in your schools projects.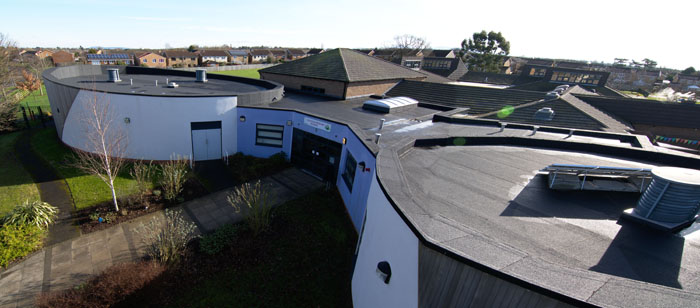 Read the Case Study here or Download it here.
How to avoid failed roofs
Following best practice can avoid costly repairs to failed roofing:
Consult a waterproofing specialist as early as possible during the design stage.
Specify a roofing system that is fire-rated and CE marked.
Ensure design details and execution are undertaken by a company that is competent, experienced with a proven track record and are covered by PI insurance.
Spend time getting the interfaces detailed correctly, particularly those between different materials and around perimeter upstands
Make sure all the products and the installation are covered by warranty
Use accredited contractors who are reputable and solvent (warranties depend on the company being in business)
Ensure manufacturer's inspection of the installation – even the best products can fail with poor installation and detailing.