Our Top Ten Roofing Design Blog Posts of 2015
As we approach the end of the year and the third anniversary of our blogging about roof design, it's time to revisit the tradition of the 'top ten' list.
So which are the most popular posts we've written on our roofing design blog this year?
Here is the first half of the top ten, in reverse order. Next week we'll share with you the top five. Have a look at what you missed, and maybe help us write about what you want to know in 2016.
Cue the music…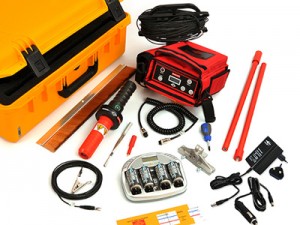 Bringing up the rear is our interview with Paul Hoveman, Managing Director of Buckleys (UVRAL) Ltd about their leak detection equipment and his advice for architects. Paul explains how the wet and dry methods of electronic leak detection work, and then explains that architects will often need to consider leak detection – either when specifying the testing of a new roof installation, or when (heaven forbid) a leak is detected, but also when you  come across an existing old flat roof and need to advise the owner. Paul gives his advice both on specifying for a new roof, and testing an old roof for leaks, here.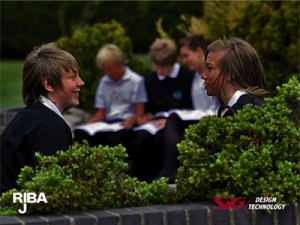 As competition for schools construction projects remains high and costs are driven down, the needs to meet standards of robustness, energy efficiency and acoustic performance don't diminish; if anything they become more challenging. How is it possible in this environment to reduce risk and leave the client with a robust, cost efficient and long lasting building?
Here we look at a schools project from the perspective of its roofing challenges and show how a collaborative, integrated approach to the full process of product choice, design and implementation kept down costs whilst reducing risk. We use a major building programme at a girls' school in London as an example.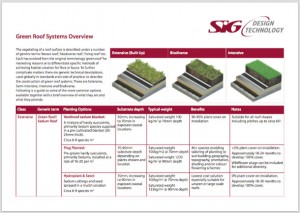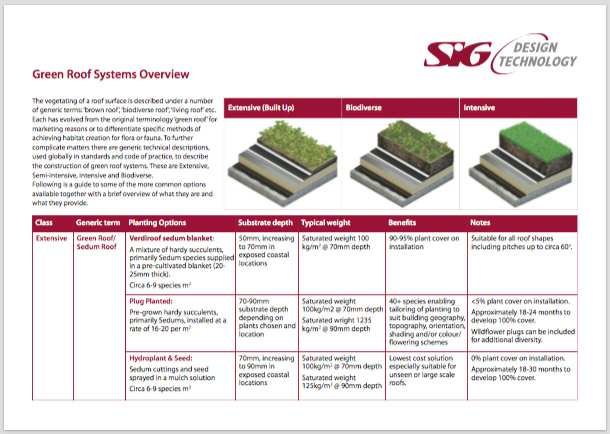 One of our most popular types of post, the 'comparison chart' post. Comparison charts are great because they help specifiers understand and compare products. Here we looked in more detail at Extensive, Biodiverse and Intensive Green Roofs.
Whilst the Green Roof Systems overview pdf is very popular and has been downloaded hundreds of times, it isn't nearly as popular as our single page 'Green Roof Weight Comparison Table'. And these downloads will forever be outpaced by a country mile by the Armourplan Brochure! You can read the blog post here.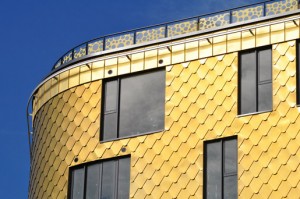 We're blogging about hard metals over on SIG Zinc and Copper these days, but even though the site is less than a year old, it is proving very popular with readers. This post about shingles is a great example of that. It sets out the product choices available, the different metals, and four design benefits of using metal shingles in your project.
We go on to talk about the design and installation process, the cost of metal shingles, supply, installation and maintenance, to give you a good introduction to zinc, copper and stainless steel shingles. 
By the way, if you subscribe to this blog  you get the posts when they are published both here on www.singleply.co.uk and on the SIG Zinc and Copper Blog as well – two blogs for the price of one!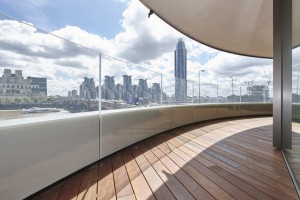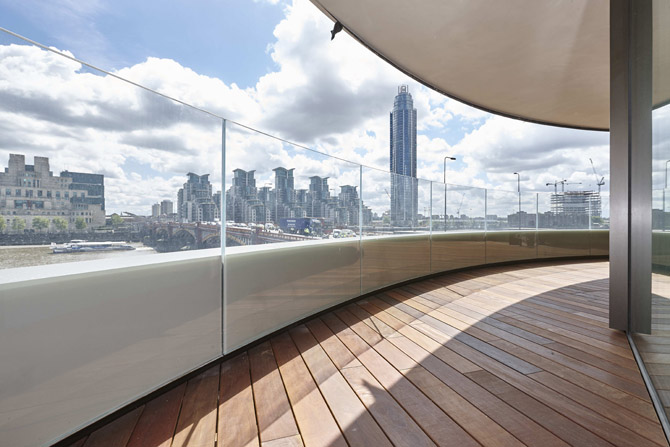 Our first half of the top ten ends with a post about waterproofing balconies, illustrated with stunning photographs from Stanton Williams' beautiful curvaceous new River Walk development on the Thames at Pimlico.
The post features an interview with David Knight, Technical Director at specialist roofing contractors Knight Asphalte, who explains in detail how the 170 crescent-shaped balconies which cover the exterior of the building were constructed, and why the decision was made to use Hydrostop AH+ liquid waterproofing to waterproof them.
The blog post also features beautiful photography by Adam Coupe showing the installation process and the finished balconies.
So that's the first five of the top ten, we'll reveal the top five next week. There's a close face-off at the top, and plenty more useful and attractive blog posts with great photography. Don't forget to subscribe to see future posts in your email inbox as they are published.
In the meantime, let us know in the comments below, on twitter or via our myriad of contact options, what you'd like us to blog about in 2016. We're here to help.