Our Top Five Roofing Design Blog Posts of 2015
Last week we kicked off our top ten roofing design blog posts with numbers ten to six. Here are the top five most read roofing design blog posts this year – is your favourite at the top?
Cue Fluff Freeman…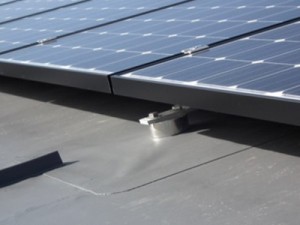 Back in May we wrote this post about a common problem we come across with roof-mounted solar PV arrays – the tendency of installers to want to use a simple mechanical fixing. The problem with batten fixings, or even bodged up metal ones, is that you can't install them reliably, they have a short lifespan, and whilst the solution might be cheap in the short term, the building owner is going to pay in the longer term with replacements, not to mention the damage such fixings can do to your membrane roof.
In this post we introduce two engineered solutions for mechanically fixing solar PV arrays, set out their benefits and provide additional information about where you can find out more. Read the post here.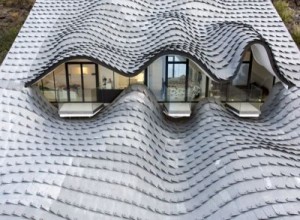 Given that this post has only been up for 8 weeks now, its done very well to reach so high in our rankings. But it isn't surprising when you check out the incredible wavy roof of this amazing house, built into the cliff face in Salobrena, Grenada, Spain.
The shingles are made by our partners elZinc and applied to an insitu concrete roof designed by Architect Jaime Bartolome. Visit the post to see more amazing photographs and follow links to construction images and more information about elZinc and shingles. You know you want to!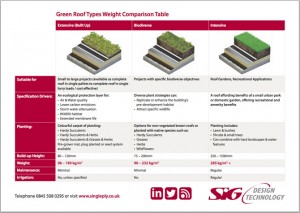 One of our very popular comparison table posts, updated for 2015.  We're often asked about the weight of a green roof, because it's one of a number of factors specifiers need to consider when deciding which roofing system to use.
To help you compare the options, we've produced a table that of the different types of green roofs we provide, including information about applications, planting options, heights, weights, maintenance and irregation. Click on the image or click here to see the post and download the comparison table, alongside loads of other useful information about green roofs.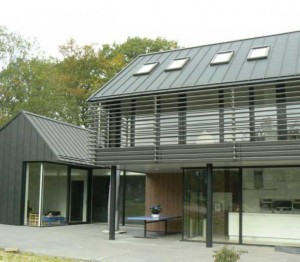 Surprisingly, Zinc roofing doesn't take the top spot in this year's countdown, but it does get the second spot. The cost of zinc roofing is a perennial topic of interest for specifiers, and we like to help specifiers choose the products that meet their clients' cost needs as well as aesthetic ones, which probably explains why this post was so popular this year.
The cost of zinc roofing isn't just in the material of course,  there is also the cost of fabrication, cost of installation, and ideally the whole life cost of the zinc roofing or cladding to consider. In this post we explore these issues in detail and provide more information about the types of metal roofing and cladding available. Read the post here.
So without further ado, here's our number one: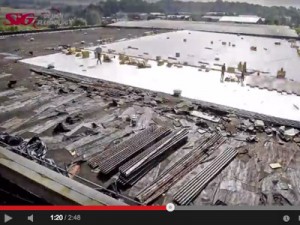 In the three years since we've been blogging on this roofing design blog, this is the first year that the winner of our Christmas Countdown hasn't been a metal roofing post! The winning blog post is a time lapse video recording of the replacement of the flat roof at this Waitrose distribution centre in Aylesford, Kent.
Single ply roofs are lightweight, flexible, cost effective, swift to install and safe, which makes them increasingly popular for both new build and refurbishment projects. It's not surprising that they are installed on many thousands of buildings across the UK every year, including large distribution centres like this one but also residential, commercial, leisure projects and even one-off housing.
Read about the Waitrose installation and watch the video here.
If you want us to write about the topics you're interested in, why not…
Tell us what you want to read
So that's our top ten most popular post this year. Were they what you expected? Was there a post you found useful which didn't make the top ten? Or have we not written that post you'd like to read yet? We'd love to hear from you, and hope to include your suggestions in our plan for 2016 which already includes yet more new product choices, and many more useful and technical posts. Subscribe to the blog so you don't miss all the technical advice, comparison tables and case studies we'll be sharing with you.
It only remains for us to wish you a Merry Christmas and a Happy New Year. See you in 2016.