Natural Slate Roofing – Ensuring Quality, Consistency and Longevity
Natural Slate is a beautiful material, brimming with unique, attractive characteristics. Like any natural material, however, it varies hugely in quality. In order to use natural slate roofing effectively on a building, some of these characteristics need to be controlled. In this article we set out how using genuinely traceable natural slate can ensure quality, consistency and longevity, so that you can be confident your specification will last for decades to come.
A Natural Material
Natural slate is a fine grained, metamorphic rock formed from sedimentary rocks laid down over 500 million years ago. It has been used in roofing for centuries. As a natural material its composition and behaviour vary from deposit to deposit, from quarry to quarry, . In order to use natural slate confidently in roofing, one needs to specify and install slates which have guaranteed characteristics, so that a consistent result can be achieved across a single roof, across many roofs or even across a whole estate of buildings.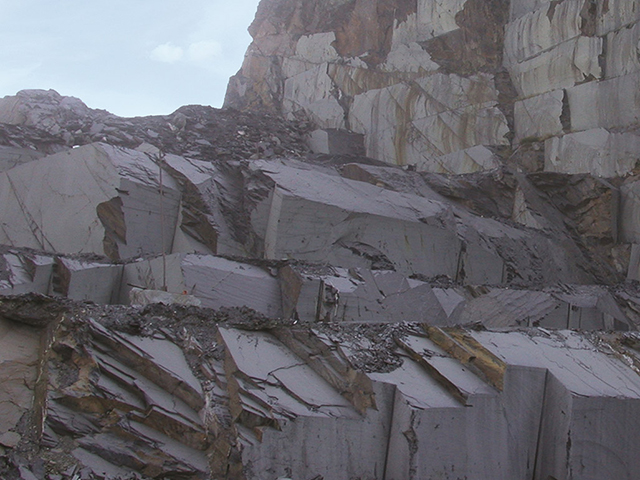 Fifteen years ago, SIG Plc set up SIGA Natural Slate in order to help architects and contractors find this confidence and choose natural slate with reliable guarantees of quality.
Natural Slate Roofing: The journey from Quarry to Roof
In order to ensure that SIGA Natural Slate can provide consistency and traceability, each step the material makes, from the quarry right until the completion of installation, is tracked using a SIGA number. Every crate of SIGA Natural Slates is branded with the selection and number printed on the crate label, together with the Declaration of Performance and CE Marking.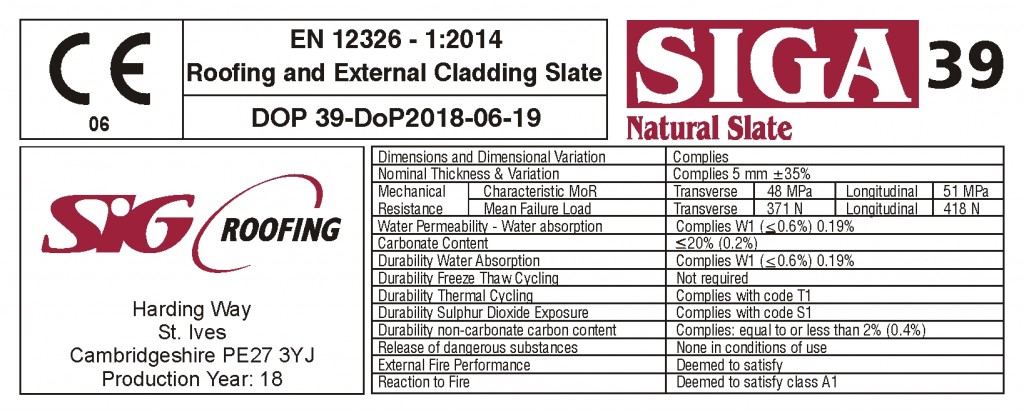 Every SIGA slate follows a testing, selection and sorting process along the journey. Each element of the process plays a part in ensuring a quality slate roof.
1. Slate Testing: The British Standard
Slates sold for roofing in the UK are tested to British Standard BS EN 12326:2014 "Slate and stone for discontinuous roofing and external cladding. Specifications for slate and carbonate slate".
Conformity to BS 12326 isn't itself a guarantee of quality, however. It simply means the slate has been tested according to three characteristics:
Water Absorption (W)
Thermal cycle (T)
Sulphur Dioxide Exposure (S)
A highly rated natural slate will have the lowest risk of failure on a roof, and be least likely to stain due to pyrites inclusions.
The best performing slates are rated W1(≤ 0,6%), T1, S1, so it's important firstly to ensure that you look for this rating.
If you specify SIGA Natural Slate the process is simpler; all SIGA Natural Slates are rated W1(≤ 0,6%), T1, S1. We simply don't supply any others.
2. Quarry Selection and SIGA Selection
A slate that meets W1(≤ 0,6%), T1, S1 can still be of a varying quality. The slates may be low in pyrites, resist water absorption or atmospheric pollutants, but still be uneven, cranked or bumpy.
Natural Slate Selection resolves this issue. Firstly, every quarry or mine that produces natural slate, sorts it into 'selections', with first selection being the smoothest and most regular.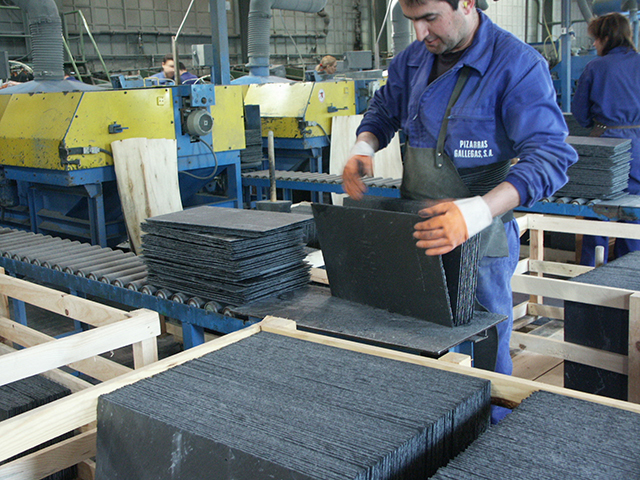 The problem for a specifier or roofer is that it is difficult and time consuming to confidently compare slate from different quarries. To solve this problem, SIGA, who source slate from a variety of quarries and mines, have developed a process which gives the customer confidence in the consistent quality of the natural slate they choose – even if the same SIGA numbered slate is specified over a number of years.
The SIGA professional team, based at SIG Pizarras in northern Spain, assess the slate from all the quarries and mines we source from and categorise it into a comparable grading, so you don't have to compare quarries.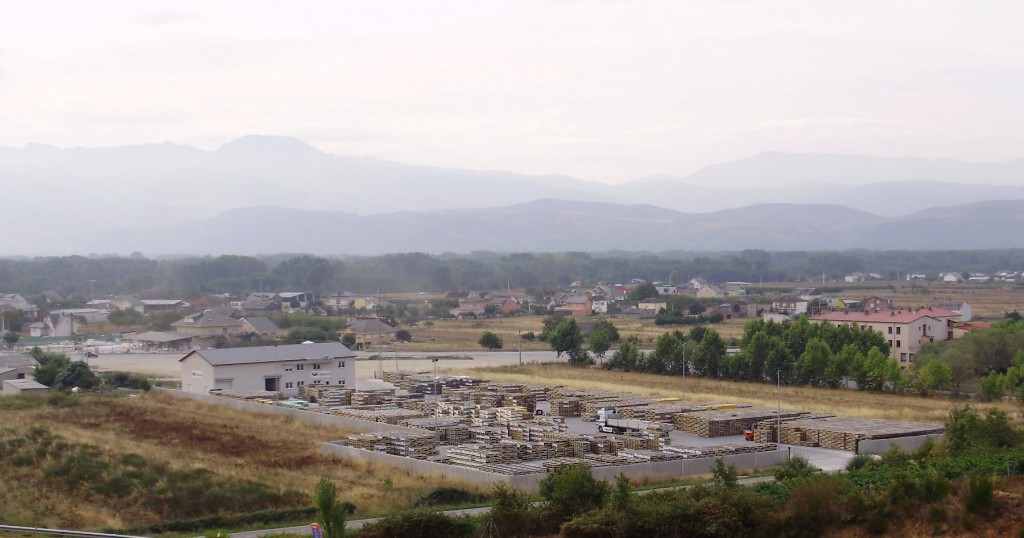 All SIGA Natural Slates are categorised into three ranges:  Excellence, Commercial or Classic.
Excellence slates have a superior finish and require the least additional sorting on site to produce a smooth, even finish;
Commercial slates are again of good quality, but the slater will require more time on site sorting and grading,
Classic slates will need to be fixed by an experienced slater, taking more time to sort and grade.
The smoother and flatter you wish your natural slate roof to be, and the least sorting and grading you want to allow for on site, the higher grade you should consider specifying. Choice of grade will also affect life expectancy – Excellence slates come with a 75-year warranty, Commercial and Classic slates with a 30-year warranty.
3. Sorting on Site
The third process happens on site, where the natural slates are installed to the finished roof. Whichever grade of slate you choose, don't underestimate the value and importance of a skilled slater. A good slater can make a poor slate look good, but a poor slater can make a good slate look poor.
In order to ensure the roof looks good and performs well, natural slates must be sorted and graded on site. The higher quality the slate, the easier that this work will be, with the least waste. Any twisted or bowed slates can be set aside, and the slates will be sorted so that the thickest ones are used on the lowest pitches, graded up to the thinnest slates on the upper pitches of the roof.
The result of good slate sorting and grading is a roof with an even, consistent finish across the pitch, with no slates kicking up and no uneven thicknesses.
Confidence in Supply: Reliable Guarantees
SIGA has made choosing natural slate simple and worry-free. By providing information about where the slate comes from and guaranteeing quality and consistency, there is always clarity and guidance for specifiers and contractors alike.
Alongside the SIGA Natural Slate quality selection process, specifying SIGA has several other advantages.
SIGA Natural Slate is supplied through a huge network of SIG Roofing Branches across the UK, ensuring consistency of availability through rapid and efficient logistics.
A team of experienced regional specification managers are on hand to help advise you from the first contact, throughout your project.
In addition, SIGA offers robust warranties of up to 75 years backed by SIG Plc, demonstrating that the journey from quarry to roof is assured.
To find out more about SIGA Natural Slate visit the dedicated website, together with a unique Natural Slate Product Finder to see the choice of suitable natural slates by project type, project location and a range of other filter options.