Join us at the 2020 Architecture Today Education Seminar #ATEducation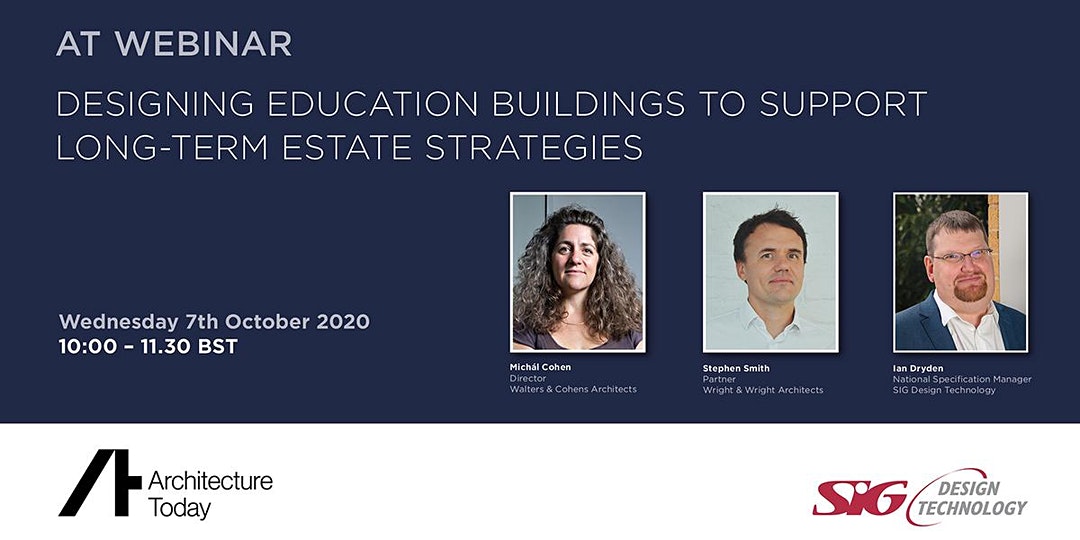 Ian is the face of our FixMySchoolRoof website and regularly writes about the process of applying for CIF funding for school roof refurbishment. This work has made him experienced with helping academies and Multi Academy Trusts (MATs) to develop their strategies for long term remediation and maintenance plans for their school roofs.
This free-to-attend half-day seminar will look at the question:
How do we integrate architectural design and the estate vision to support long-term strategies and asset management plans to deliver value for money, maximise investment and deliver sustainable property assets as well as operational savings and safe education facilities?
Estate Managers of schools are often not estate professionals but educators, and they need particular support from a reliable, professional team to ensure that costs are managed and become foreseeable in an environment of restricted budgets.
Ian will be looking at a specific example of a Trust he has been working with for several years, and will show how with a long term estate management strategy, the Trust's management of its buildings' roofs has been taken in hand, reducing costs and risks over the longer term.
Ian will explain how as an architect you can support a Multi Academy Trust, working in partnership as a professional advisor, and what to consider when choosing contractors and other professionals.
As always this Architecture Today event will include experienced architects as speakers who will showcase particular projects, alongside experts in estate management to provide genuine actionable advice to the attendees.
The Architecture Today Education Seminar takes place on the morning of Wednesday 7th October between 10am and 11.30am. The format will be a combination of short, informative presentations, plenty of opportunity for audience Q&A and a panel discussion with all the speakers. You'll be able to ask questions of the speakers and you can also join us on Twitter using the hashtag #ATEducation for a wide open chat opportunity.
You can find out more about the Virtual Seminar and book to attend here.
As well as live tweeting the event we will be writing an article outlining the key points of Ian's talk. If you want to be notified when we publish it, subscribe to receive our blog posts here.