#IanClimbsKMJ and summits on New Year's Day 2020
We are delighted to report that Ian Dryden has successfully completed his challenge to climb Mt Kilimanjaro, the highest freestanding mountain in the world.
Ian began his trek on 27th December and climbed throughout the following five days. The team of 25 with their porters and guides walked through the night, summiting Uhuru Peak (5895m) at 8.32am.
Why Ian Climbed his Mountain
Those of you who have been following Ian's journey for the last 18 months will know that this was a very personal challenge for him. After contemplating suicide in 2018, he successfully turned his life around with the support of his friends and colleagues, family and professionals. You can read his story here.
Ian committed to raising awareness of mental health in the construction industry, and during his training produced videos and a collection of resources to help others facing the challenge or wanting to make a difference.
As a result Ian has appeared on OnTheTools.TV, where he was featured as 'Hero of the Week'. He was endorsed by and trained with Ant Middleton, former SAS member, instructor and presenter. Last year he attended the Houses of Parliament as a guest of Samaritans, his chosen charity. Ian even found time to tackle a robber near his home in Middlesborough and received a Bravery Award!
The Effect of the Journey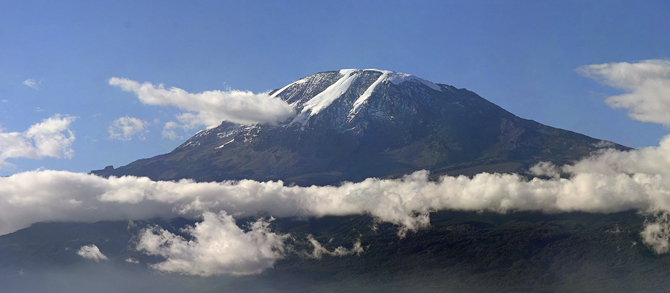 Uhuru Peak, Mt Kilimanjaro (5895m) – Wikipedia
Climbing Kilimanjaro is no simple physical feat. As the tallest mountain in Africa it is normally attempted by those who have already attempted other high peaks such as Everest Base Camp (5,364m and attempted over a much longer period). Of his group of 25, Ian was one of a handful not to have climbed to high altitude before.
In the later stages of the climb, the group were walking for 29 hours out of 36, but Ian describes his experience as more of an emotional battle rather than a physical one. "It was much, much harder than I thought it would be," he explained.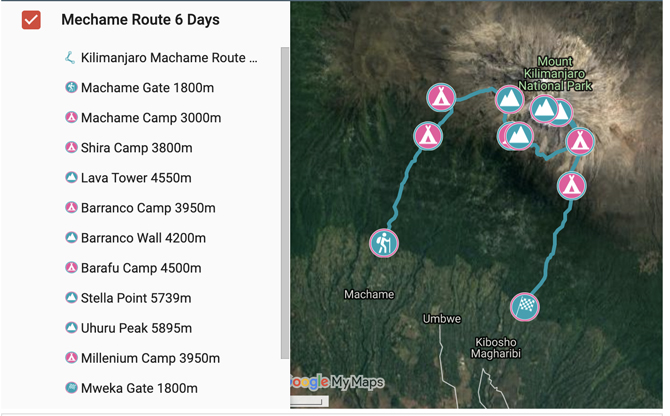 The route up the mountain (via Discover Adventure, Ian's guides)
The biggest physical challenge was the altitude sickness, which hit Ian quite late at Stella Point, shortly before they were to summit. He is hugely grateful to Daniel, the porter who kept him going. "I just wanted to curl up and go to sleep," Ian explains. "Without Daniel I would never have got to the top."
Climbing Mt Kilimanjaro has been a completely transformative experience for Ian, the end of one chapter in his life and the beginning of another. "I'll never forget the sound of 700 people wishing each other Happy New Year in the dark right up the mountain and back down again," he said. "There were billions of stars, and when the sun came up the sky was crystal clear."
The experience of being in Africa has had a profound effect on him too. The brilliant porters had so few belongings it has given him a new-found appreciation of how fortunate we are in the UK. Like many of the climbers, Ian gave away a lot of his kit to the porters and their families after the trek was finished.
"I can't thank them enough. They were walking 14km up and down the mountain just to bring us fresh water. It's given me a change of focus I guess; I'm definitely going to take an interest in these things in future."
What's Next?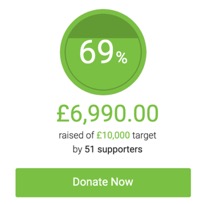 Only a few days after his amazing achievement, Ian is still recovering from the journey, but he's already thinking about what challenges to take on this year.
He's also planning to write up his five day trek in a series of posts. Follow @IanDrydenClimbs on Twitter for updates.
In the meantime, he'd like to convey his thanks to the support of everyone involved.
With your support, Ian has already raised nearly £7,000 for Samaritans.
Some organisations sponsored the flag which Ian took on his trip, others made small donations via his JustGiving page.
We'd like to thank all the organisations and individuals who have donated on Ian's behalf to Samaritans, or who have provided him with support and encouragement throughout his adventure thus far.
If you want to congratulate him with an extra donation, you can still donate here: