Flat Roofing Materials – How to Choose
With so many flat roofing materials on the market, how do you go about choosing the right one for your project? As a starting point, we talk to Daniel Bosworth, Design and Technical Manager at SIG Design and Technology, for his thoughts on the most commonly used roofing membranes. We also set out how to get some project specific advice, for when the decision is more complex.
Single Ply Roofing Membrane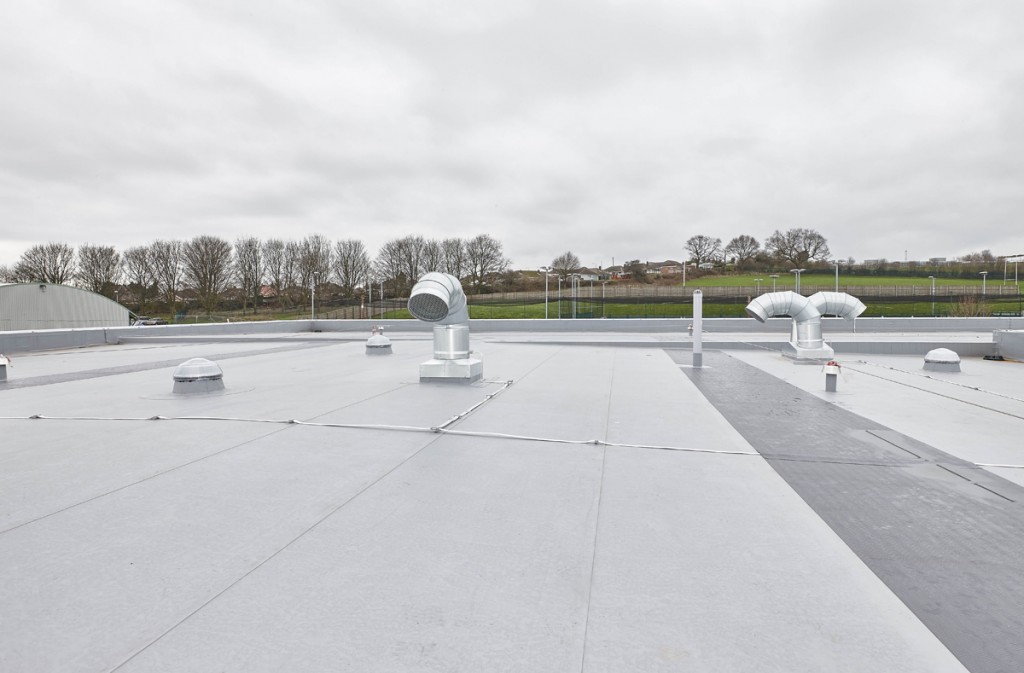 Single ply is a flat, predominantly synthetic polymer-based roofing membrane that, as the name suggests, provides a waterproofing layer in a single sheet. Single ply roofing materials are lightweight, flexible, swift to install and safe. Sealed at the joints with heat welding or solvent welding, it can be adhered, mechanically fixed and/or ballasted into flat, pitched or green roof systems.
Single ply membranes have typically been used on larger-scale commercial and industrial schemes. Due to their performance and attractive looks, they are becoming increasingly popular on new-build housing developments and residential projects. The membrane can also be used to create a standing seam profile replicating the look of a metal roof.
Costs can vary considerably depending on the manufacturer and product type. EPDM's are generally the cheapest single ply available followed by PVC's, TPE, TPO and lastly PIB. The initial cost of the material itself is only one factor and you should also consider lifespan, warranties available, ease of installation etc.
Detailing can be time consuming due to mechanical restraint required at changes of direction for most single ply membrane products, so for complex roofs it may be better to consider a different system.
Cold Applied Liquid Waterproofing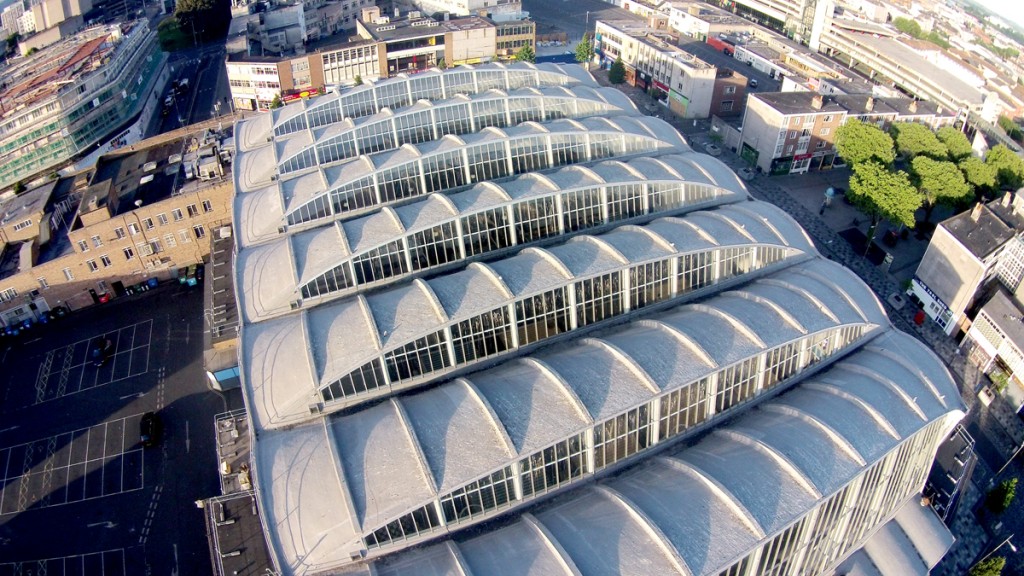 Cold-applied liquid flat roofing systems are increasingly popular and they are ideal on projects that restrict the use of hot works. Their seamless nature and the speed of application make them an ideal choice for roofs with multiple penetrations or limited spaces such as balconies.
Liquids are self-terminating and don't require the mechanical restraint of a single ply membrane that can be difficult on roofs with many changes of direction. You can also apply liquids to most substrates making them ideal on refurbishment projects where you don't want to strip off the existing covering (following confirmation of a successful bond check).
Do your research first. There are different products available each with their own advantages and disadvantages. You should match the system to the needs of the project for example, if the building is to remain open consider a low odour option.
Liquid coatings work perfectly well on large, flat commercial roof areas but they can be more expensive than other products.
Hot Melt Flat Roofing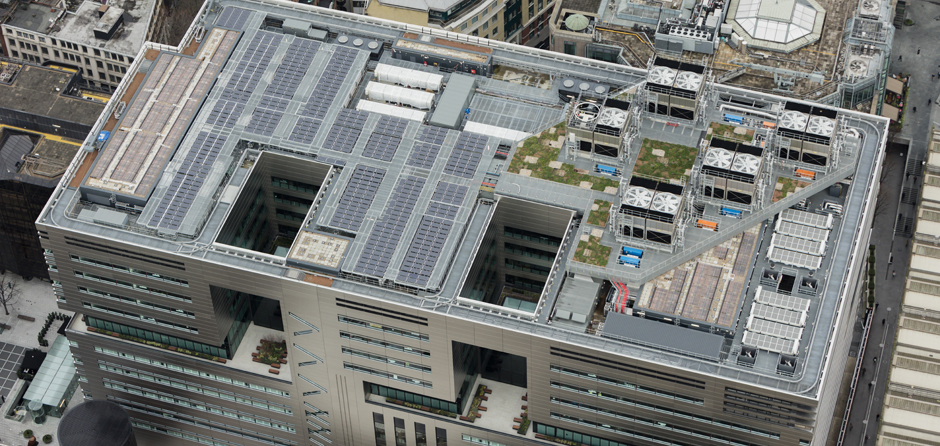 Hot melt is a liquid waterproofing system which is heated before being applied directly to the prepared deck. When cured they create a robust, completely seamless layer. After installing the protection layer above the waterproofing, the product can be walked on immediately making them ideal on fast-track flat roofing programme.
The most common application of hot melt flat roofing is as an inverted roof system where the membrane is laid directly on the deck, with inverted roof insulation laid on top, water control layer applied and finally weighed down with ballast materials. As a liquid they allow for a wide variety of upstands, penetrations and structural connections and can also be used to create pitch pockets around penetrations. Some Hot Melt products are also suitable for use in zero falls conditions but check compliance with the recommendations of BS6229:2018.
The hot works involved when applying the membrane may be an issue on some projects.
Bituminous Membranes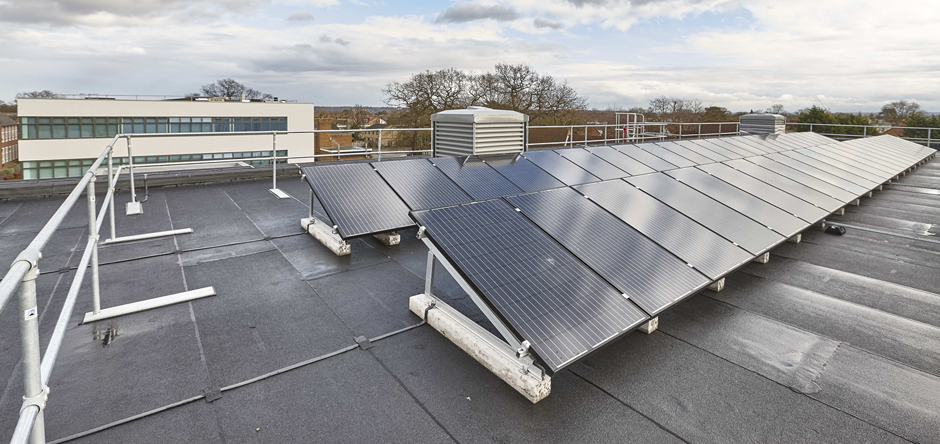 As the name suggests torch-on membranes are layers of modified bitumen which are applied with the use of a blowtorch to create a tough and seamless membrane.
A cost-effective option, it is one of the quickest and most reliable flat roof installations available and is regularly used in new-build commercial or refurbishment projects such as school buildings. It is particularly suitable as an alternative option to single ply, especially in trafficked areas.
Fire risk is always a concern and the membrane should only be installed by trained contractors who follow Safe2Torch guidelines.
Self-adhesive systems are now available which eliminates the need for hot bitumen or gas torches. These tend to be more expensive than the traditional torch-on membranes.
Mastic Asphalt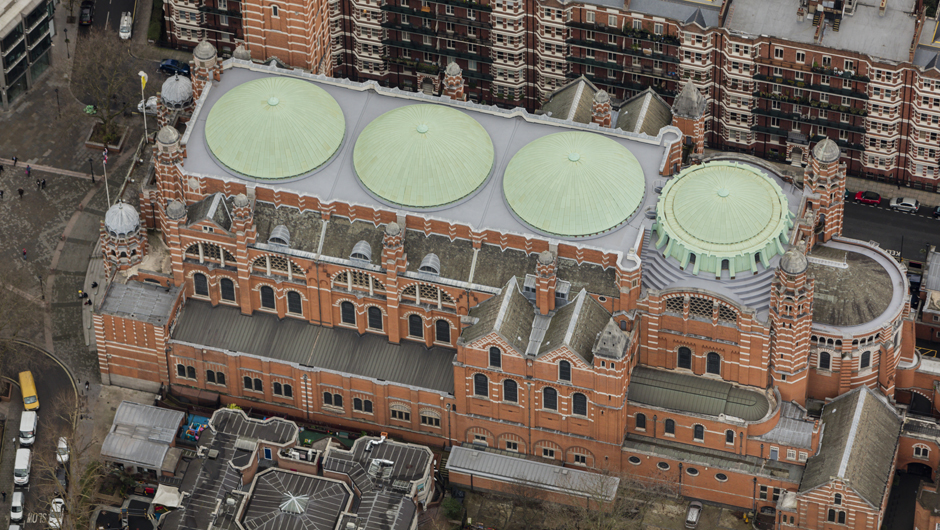 Incredibly tough mastic asphalt is ideal on highly trafficked areas such as bridges, car parks and other types of structural deck. The newer mastic asphalt products, called PMA, provide better durability, increased flexibility at lower temperatures and greater stability at higher temperatures.
Mastic asphalt is applied with a wooden float and should only be installed by certified, trained contractors. One of the main advantages of mastic asphalt is that it can be laid very swiftly. For example, one 15 tonne hot charge delivery vehicle can supply sufficient product to cover 300m2 to a depth of 20mm, which can be laid and finished in a matter of hours.
Get advice
There is never a 'one size fits all' solution when choosing the correct membrane for your project. System choice always comes down to a combination of design criteria, performance requirements and cost, and it's important to find a balance of all three. Get impartial advice on flat roofing materials – choose the best matched solution for your client's brief, not what suits the manufacturer!
8 Steps to the Perfect Roof
SIG Design & Technology offer a free, impartial design and supply service to specifiers and contractors. This enables us to not only recommend the right product for the job, but also provide a smooth, confident guiding hand throughout our 8-step guide, from construction right through to the maintenance phase.