Flat Roof School Extension with PV and Plant
We've published a new case study detailing the roofing of a new flat roof school extension with PV and plant at Corby Technical School. Read all about the project and how it was completed here, including the roofing strategy, outcomes and benefits of the approach.
Corby Technical School is a state-funded secondary free school for Corby families. An EMPA Framework project, Wates Construction Limited (WCL) recently built a brand-new extension which has effectively doubled the size of the school, increasing the number of students it can accommodate along with the variety of subjects that it offers. The new build project has created 3500 m2 of floor space and comprises; 25 classrooms, lecture theatre, drama studio, music practice rooms and office spaces. The project design follows Wates' ADAPT model for schools.
The case study outlines:
The choice of roofing build up and membrane – IKO's Mach One single layer bituminous membrane system – and why it was chosen;
Full details of the build up on both roofing areas and why they were different;
Why Wates favours early engagement with its supply chain;
The strategic approach and how SIG Design and Technology worked together with the WCL team and architects GSS Architecture;
What the learnings were from the experience;
Statements from the DATAC installer and Wates project manager Martin Bloomfield about their experience of the project.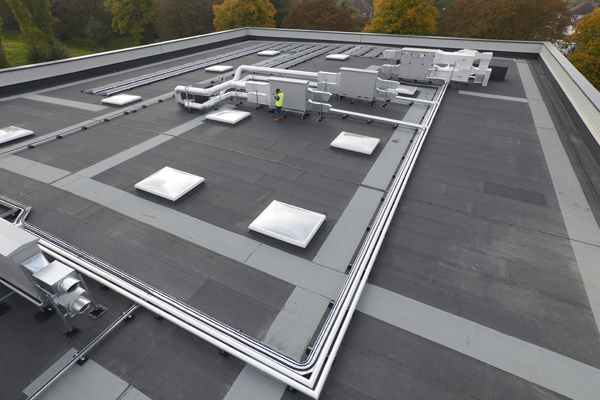 More information
Read the full case study on our website
Download a pdf of the case study here