Armourplan, NedZink, Rhepanol and Green Roof BIM Objects
As BIM adoption spreads throughout the construction industry, we're delighted to announce the availability of BIM Objects for some of our most widely used products. These have been produced in association with the NBS and are available for free download from the National BIM Library.
BIM Objects for Armourplan, NedZink, Rhepanol and Green Roofs
The 28 products for which BIM objects are now available are:
You can see a list of all our current BIM objects here and they will shortly be accessible via the download pages of this website and our sister Zinc website.
What is BIM?
BIM, or Building Information Modelling, is a process by which construction professionals can collaborate in a new way on the design, development, construction and management of buildings and structures. More than just the next step after 3D CAD, BIM may eventually change the way the construction industry works altogether.
Watch this video by Graphisoft, one of the software companies promoting BIM, for a layman's definition of BIM:
What are BIM Objects?
BIM Objects like the ones we have created, are digital representations of the geometry, relations and attributes of products and systems that can be incorporated into a building model using BIM software.
The primary objective of producing BIM objects for these projects is data – furnishing our clients with the parameters, attributes and links to further information about our products that they need to use them effectively in their projects.
The objects are available in IFC format and in the four main software formats, to make them accessible to pretty much all BIM users whatever software they prefer:
ArchiCAD
Bentley
Autodesk Revit
Nemetschek Vectorworks
At present the majority of our involvement with BIM is with our main contractor partnerships but we expect this to change, as more architects and other construction professionals take up BIM in the coming years.
More information
See all our BIM Objects in the National BIM Library, where they are maintained and updated by the NBS and can be downloaded in various formats.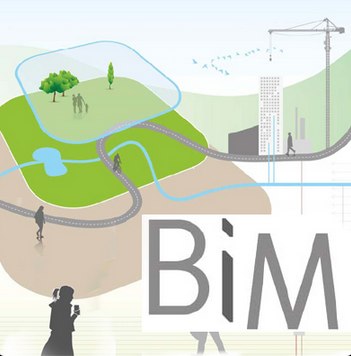 If you're interested in learning more about BIM, find out about the Construction Industry Council's Regional BIM Hubs and join one in your area.
The BIM Task Group has also set up a working group specifically to help SMEs learn about and implement BIM, called BIM4SME. See their website here or join their Linkedin Group to take part in discussions.
You'll also find many construction professionals on Twitter talking about BIM, just use the hashtags #BIM or #ukBIMcrew.
SIG Design & Technology provide a bespoke design service as part of our total roof solution. We hope the new BIM objects are useful to you, but if you have any additional requirements or want something specific please do get in touch.
If you have any questions about BIM or our BIM objects do ask in the comments below, or contact me using our contact form here or on Linkedin.