Join us at the Architecture Today Seminar: God is in the Details #ATDetails
Next week we'll be taking part in the Architecture Today seminar "God is in the Details" which takes place on Tuesday 3rd November.
Successful details are essential not only to the performance of a building, but also to the communication of an architectural ethos. Into the resolution of junctions, joints and fixings go the combined intelligences of contractors and consultants, but also ideas about the nature of material, the character of construction and the integrity of a building.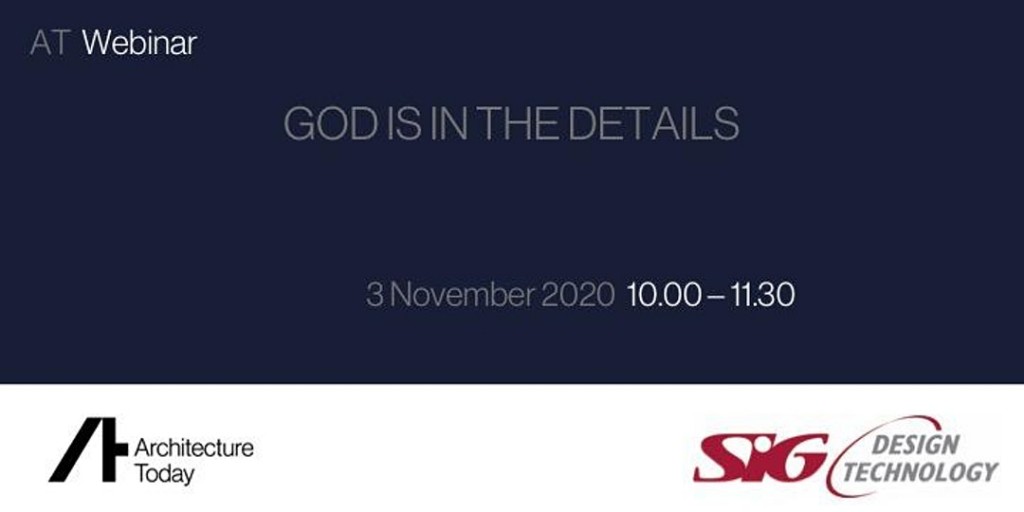 As always this Architecture Today event will include experienced architects as speakers who will showcase particular projects, alongside experts in estate management to provide genuine actionable advice to the attendees.
The list of speakers is quite impressive and includes:
We're delighted that two of our experts will be speaking at this free-to-attend 90 minute seminar – Technical and Design Manager Daniel Bosworth and Technical Manager at SIGA Slate, Terry Fearfield.
Daniel is the face of our technical department and often features in our Architecture Today articles. He'll be looking at some common challenges with flat roofing detailing and explaining how using product specialists can help avoid costly mistakes. Terry is part of our SIGA Slate team and will be looking at natural slate roofing details, including low pitch.
How to Join Us
The Architecture Today Details Seminar takes place on the morning of Tuesday 3rd November between 10am and 11.30am. The format will be a combination of short, informative presentations, plenty of opportunity for audience Q&A and a panel discussion with all the speakers. You'll be able to ask questions of the speakers and you can also join us on Twitter using the hashtag #ATDetails for a wide open chat opportunity.
You can find out more about the Virtual Seminar and book to attend here.
As well as live tweeting the event we will be writing an article outlining the key points each presentation. If you want to be notified when we publish it, subscribe to receive our blog posts here.