Join us at the Architecture Today Education Seminar
We're delighted to announce that Ian Dryden, our National Specification Manager for Bituminous Membranes, will be speaking at the Architecture Today Education Seminar in November. This seminar is a great way for architects and their education clients to get up to speed on current design trends in education buildings and what the future holds for the design and funding of school buildings.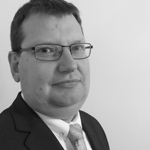 Ian is the face of our FixMySchoolRoof website and regularly writes about the process of applying for CIF funding for school roof refurbishment, and of course as part of the SIG Design and Technology team is very experienced in all sorts of schools projects including new build and Building Schools for the Future projects.
The physical environment in which a child is taught is a key component of success in education. The Architecture Today Education Seminar will explore the subject of Education environments via case studies and panel discussions of the latest developments.
As well as technical matters, the topics covered during the morning seminar will include:
The importance of the building and environment to the development of a child and its education;
What are the design trends that we are seeing currently;
What makes a good school, and
School funding and the new methods of building that is making financing more viable.
Other speakers include
The Architecture Today Education Seminar takes place on the morning of Tuesday 13th November at The Building Centre, Store Street, London WC1E 7BT, with registration kicking off at 8.30am.
You can find out more about the Seminar and book to attend here.