Intensive Green Roofs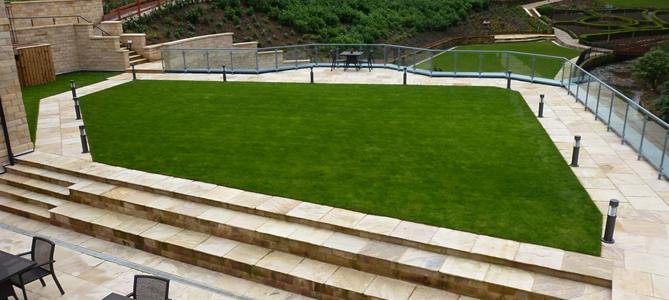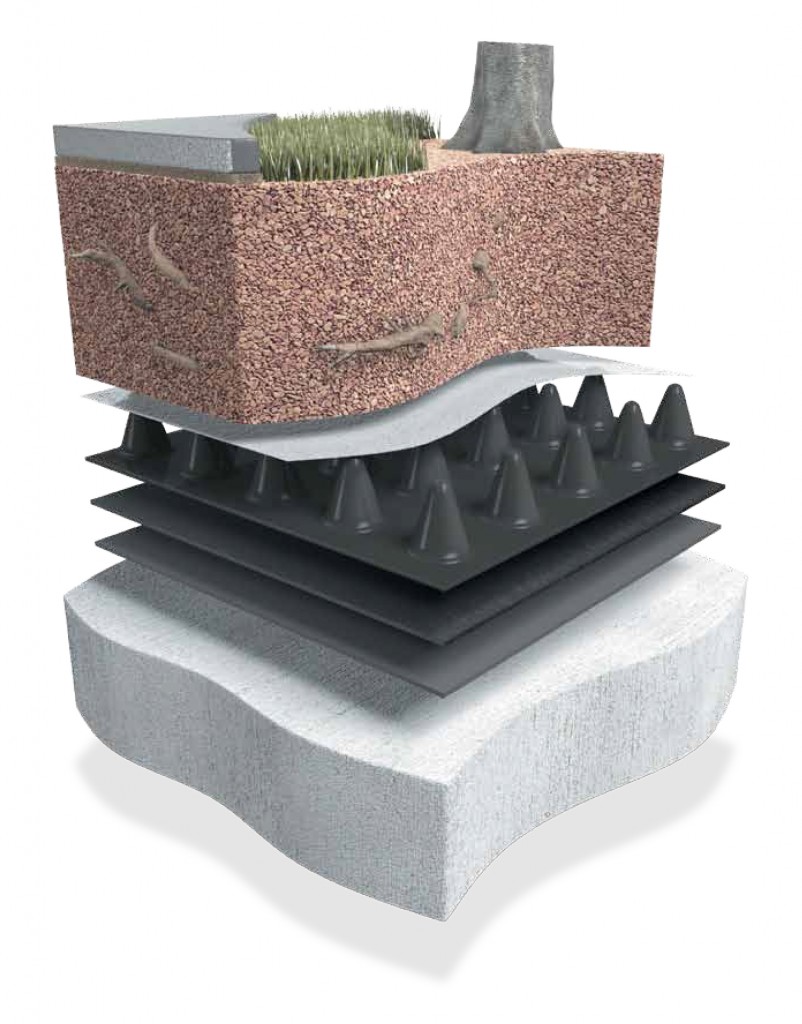 Intensive green roofs, or 'roof gardens', are generally designed to provide recreational space for the building's occupants. Intensive green roofs consist of a deep layer of engineered growing media, typically 150mm to 1500mm.  As a result of this soil depth they may be landscaped to include trees, lawns, flower beds and paved areas, and will need as much care and maintenance as any garden. In addition, large plants need more growing medium which means the building's structure will have to be designed to take the additional weight.
With an intensive roof the only real limit to its scope is the weight of the system and the structure necessary to support it. Many modern developments incorporate landscaped roofs at ground level, for example above basement areas and underground car parks. These are commonly referred to as podium decks. The decked areas themselves create additional usable space in urban developments. For large areas it is imperative that consideration is given to the provision of adequate sub-surface drainage.
SIG Design & Technology partner with ABG to deliver intensive green roofing systems.
Contact Us About This Product