Biodiverse Green Roofs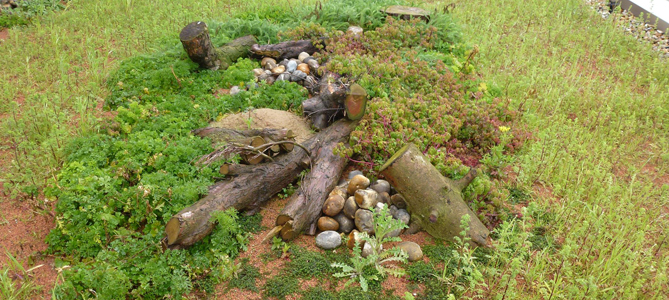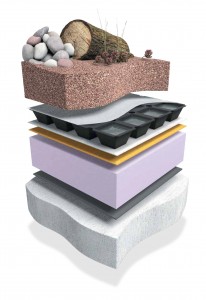 Biodiverse roofs are low maintenance roofs designed to create or replace natural 'habitats'.  With an increasing number of developments being undertaken on brownfield land the use of biodiverse roofs can partly mitigate the loss of habitat on development sites. They provide the client, developer and specifier with an opportunity to enhance planning applications by meeting local environmental concerns and/or provide improved BREEAM ratings.
This type of roof may be seeded like both the intensive and extensive varieties or can be allowed to self-colonise; however, seeding increases the biodiversity potential of the roof in the short term. Biodiverse roofs often include areas of logs and rocks to try and create habitat to suit colonisation by as broad a band of species as possible, because of this they are referred to as 'brown' or 'rubble' roofs.
Aggregate and vegetation choice are determined by the biodiversity objective the client would like to achieve.
SIG Design & Technology partner with ABG to deliver horticulturally engineered green roofing systems.
Contact Us About This Product