Free Green Roof Trial Kit – Application Form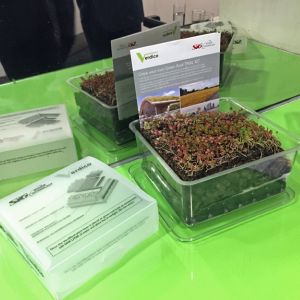 SIG Design & Technology, who provide a complete and impartial design and supply service for green, single ply, flat and zinc roofs, are making the green roof kit available for free, to subscribers to their technical blog.
The Roof Design Technical Blog is written by the company technical team and specification managers, who work in liaison with architects across the UK. Their posts help designers explore some of their most common roof design questions, about flat roof systems, green roofs, single ply and integrating other technologies to help roofs work harder.
To receive the Roof Design Technical Blog and your Green Roof Trial Kit simply complete the form below and we'll arrange for one to be delivered to you.
Small Print:
One Green Roof Trial Kit can be supplied per architect's office. If you're not sure one has been supplied already, just fill out the form and we'll check for you.
Green Roof Kits are living samples and require full daylight and regular watering.
Blog Subscription is optional and blog subscribers' details are kept securely and only for the purpose of sending blog posts by email when they are published.
You may unsubscribe at any time by clicking the link on any blog email. We will not share your email with anyone else or contact you unless you ask us to.