SIGnature Cut Edge System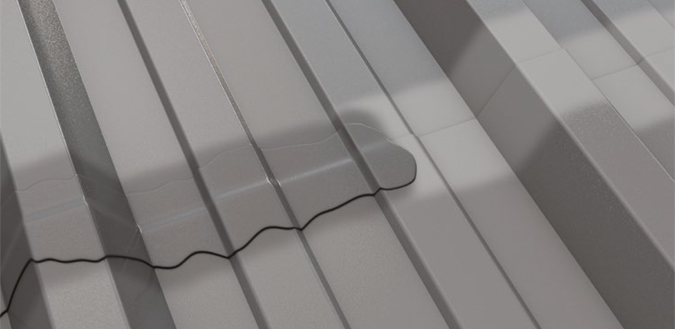 An innovative polyurethane-based liquid waterproofing system ideal for protecting against cut edge corrosion of metal roof sheeting. In addition, it can be specified for fully protective coating replacement and fibre  cement sheet encapsulation.
The challenge
Plastisol or PVC-coated metal sheeting which has been cut on-site exposes a cut edge of bare metal, mainly at overlaps and eaves. The coating will, over time, peel away from the untreated edge and corrosion follows through weathering and capillary action of water held in the lap.
If neglected, the edge corrosion may progress up the sheet length,  negating the effectiveness of weather-sealed lap joints and gutter overhangs. Early detection and effective treatment are vital to prevent costly future work or total sheet replacement.
The solution
The SIGnature Edge Corrosion and Coating System comprises fast curing polyurethane liquid joint sealants, primers and fibrous coatings, which are applied over existing roofing systems to create a durable and seamless waterproofing layer. Due to the coating's excellent tensile strength there is usually no need to incorporate additional reinforcing fabric; the system is easily applied by brush, roller or squeegee. When properly installed by SIG's DATAC Contractors the products are guaranteed for 10 years.
A separate liquid coating and thickening agent are also available for total roof coverage.
Typical applications
Ideal for the following applications:
Protection of cut edges on profiled metal roofs
Waterproofing repair for fixings and roof penetrations
Gutter repair
Whole roof coverage
Encapsulation of fibre cement roofs
Edge Corrosion and Coating System Applications