Preformed Details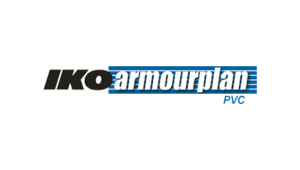 Armourplan Preformed Details are a range of preformed corner and outlet units designed to facilitate the installation of Armourplan PVC Single Ply systems.
PVC corner units are available in both internal and external configurations and are flexible and easy to mould and heat weld over the Armourplan PVC Membrane to detail and waterproof corner areas.
Outlets are a range of PVC / Aluminium preformed straight and 90° roof drain outlets. The outlet units are mechanically fixed into position and waterproofed with a cover flashing of Armourplan PVC Membrane which is heat welded onto the outlet flange.
| Product | Diameter | Size |
| --- | --- | --- |
| PVC/ALU Outlet Pipe | 80mm | 200mm x 330mm x 330mm |
| PVC/ALU Outlet Pipe | 80mm | 200mm x 330mm x 330mm |
| PVC/ALU 60mm x 80mm 90 degrees | - | 300mm x 60mm x 80mm |
| PVC/ALU 60mm x 100mm 90 degrees | - | 300mm x 60mm x 100mm |
Related Documents
Armourplan Accessories datasheet
Contact Us About This Product