Application Process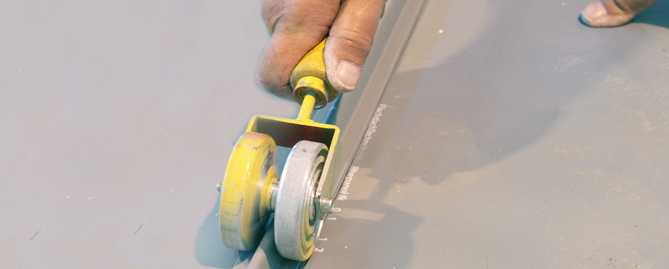 Membership of the DATAC scheme is exclusive and restricted to a certain number of contractors in the UK.  Each accepted member will have demonstrated consistent excellence in working practice over a wide range of roofing projects.
Once you have completed the DATAC application process and been accepted as a DATAC member you will be trained and certified in the use of our products. DATAC installers will be issued with a 'Blue Status' Installer Card. This is valid for a period of twelve months during which time, a minimum of three projects must be completed and inspected by one of our Area Field Technicians; alternatively, one project of over 500m2 should be completed and inspected.
Assuming an acceptable workmanship level, the installer card may then be recommended for an upgrade to the green status for a period of three years during which time Area Field Technicians carry out regular inspections. At the end of the three year period, the card may be further extended or installers may be recommended to attend a one day refresher course to ensure an up to date knowledge of products and processes.
If you are interested in becoming a DATAC member go to our How to Join section to fill in an application form.